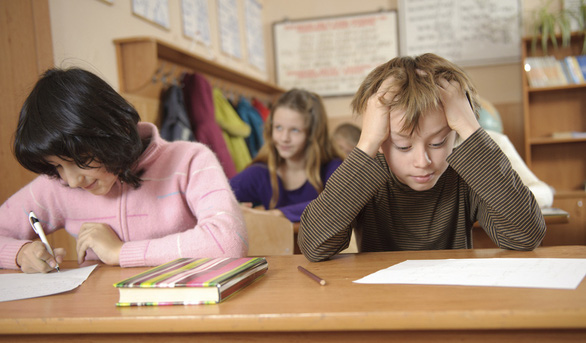 External stimuli such as noise can affect cognitive development that takes place before adolescence – Photo: ADDitude
Researchers from the Barcelona Institute for Global Health (Spain) studied 2,680 children aged 7 to 10 years old who attended 38 schools in Barcelona, ​​including schools in the city and in the countryside.
They found that children in schools with higher traffic noise, particularly in big cities, had slower cognitive development than the rest of the group.
Jordi Sunyer, a member of the research team, said: "Our study further confirms the hypothesis that childhood is the period when a person's brain is most vulnerable. such as noise can affect cognitive development that occurs before adolescence".
Specifically in this study, Jordi Sunyer's team assessed children's concentration and memory, during both learning and play. Over a 12-month period, the children took four cognitive tests. Noise measurements were also collected during this time.
The results of the analysis showed that memory and concentration development was slower in students who attended schools with higher traffic noise levels.
For example, a 5 decibel increase in outdoor noise levels above average resulted in a 11.5% slower memory loss than average and a 23 percent decrease in concentration on difficult tasks. 5%.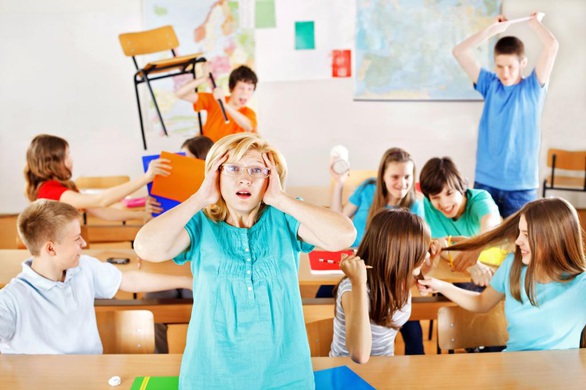 Noise from the classroom affects children's concentration – Photo: Shutterstock / SaMBa
In particular, the researchers note that children in schools exposed to noise from outside such as traffic, streets, industrial zones, or school playgrounds will perform worse in all areas. test. The noise from the classroom only affects the children's concentration but not their memory when learning.
"Noise safety" regulations in many countries are currently based on average decibels (60 decibels for casual conversation, 70 decibels for supermarket or traffic noise), but this study shows that The characteristics of noise also have a certain influence on children's brains. Regular exposure to loud noises inside the classroom can also disrupt students' neurodevelopment.
In another study by the Barcelona Institute for Global Health and Jordi Gol University (Spain), noise not only affects brain development, but also puts children at high risk of obesity.
The researchers claim that children living in areas with high levels of noise pollution are more likely to be obese.
A study of over 2,000 children in Sabadell (​Spain) discovered that environmental factors such as air pollution, noise and high traffic density were the main influences on the weight of children aged 9 -12 years old.
The researchers hope their findings will spur further studies on road traffic and its effects on children's cognitive development. At the same time, it will be a document for construction planners in other countries to research and place schools in low noise locations to partly support brain development, avoid affecting learning, thinking, etc. and health status of children.
Understanding the mechanism of the "relationship between urban environment and obesity" in children could also spur the development of more useful public health provisions in the city.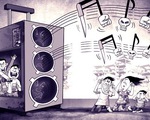 Dealing with noise in residential areas, why wait after 10pm?