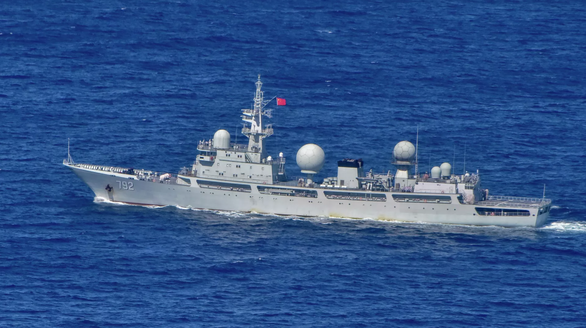 China will hold live-fire military exercises in the East China Sea on August 22 – Photo: AP
According to the newspaper SputnikThe drill will take place from 2 a.m. to 4 p.m. local time on August 22, ie from 1 a.m. to 3 p.m. on the same day, Vietnam time, at a location not far from Zhejiang province in eastern China.
"The passage of ships through designated areas will be prohibited during the exercise period," the MSA announced.
China has conducted a series of military exercises near Taiwan after US House Speaker Nancy Pelosi visited Taipei earlier this month.
China has always considered Taiwan an inalienable part of its territory.
The situation became more tense after another US congressional delegation arrived in Taiwan a few days later.
On August 18, Chinese Foreign Ministry spokesman Wang Wenbin said China's military exercises near Taiwan were "necessary and legal". Wang said this was China's response to the US provocative actions, as well as a step to maintain its sovereignty and territorial integrity.
On August 21, Taiwan's National Defense Agency announced that it had detected 12 Chinese aircraft and 5 ships operating around the island.
On the same day, Indiana Governor Eric Holcomb visited Taipei. This is the latest US official to visit Taiwan amid growing Chinese opposition to such visits.