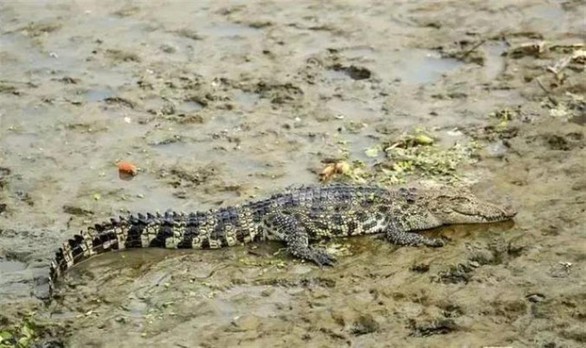 A Siamese crocodile about 80cm long was discovered on the banks of the Huangpu River in Shanghai, China – Photo: THE PAPER
According to the newspaper China Daily On September 26, Shanghai police have been trying to catch a Siamese crocodile (also known as Thai crocodile) for the past six days. A total of 144 police officers, 12 police boats and 30 cars took part in this.
On September 18, people discovered this 80cm-long crocodile on the bank of the Huangpu River. Usually Siamese crocodiles do not attack humans first, unless threatened. However, the police have asked locals to pay attention to safety when approaching the Huangpu River.
Siamese crocodile appeared on the Huangpu River in Shanghai City, China – Video: Shanghai Daily
After the Shanghai police caught the aforementioned crocodile, it was taken to a protected location underwater wildlife.
According to the Shanghai Municipal Agriculture and Rural Affairs Commission, the crocodile was not injured during the capture. Police used frozen fish as bait to capture the crocodile and bring it to safety.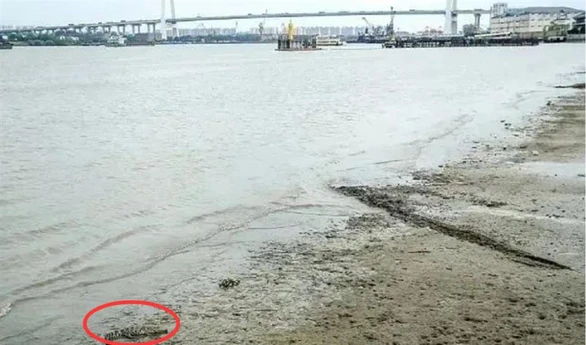 A Siamese crocodile appeared along a riverside area in Tu Hoi district, Shanghai – Photo: THE PAPER
According to experts, it is possible that this Siamese crocodile was released into the wild by its owner or it escaped from a livestock farm.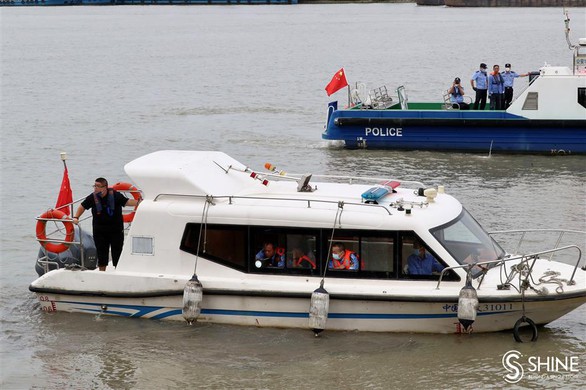 Police patrol on the Huangpu River as they try to catch the Siamese crocodile – Photo: SHINE
The Siamese crocodile is classified as critically endangered on the International Union for Conservation of Nature's (IUCN) Red List of Threatened Species.
In China, the Siamese crocodile is a level one protected species. Farmed crocodiles enjoy the same level of protection as wild crocodiles. Without the approval of the authorities, the trade of Siamese crocodiles is illegal.