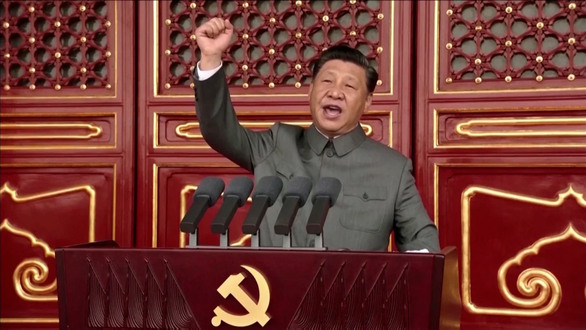 The new rules were announced after Xi presided over a meeting of the Politburo of China on June 17 to ensure officials "did not, cannot and have no desire to corrupt". , according to Xinhua News Agency – Photo: REUTERS
New regulations of the Central Committee of the Communist Party of China were announced by Xinhua News Agency on June 19.
"Strengthening the management of spouses and children of cadres – who are running enterprises – is an important measure to strictly manage the party and comprehensively supervise cadres," Xinhua quoted the regulation as saying. new.
A few days earlier, Chinese President and General Secretary Xi Jinping warned officials to avoid temptation and the fight against corruption continued despite Beijing's "resounding" victory over corruption. .
Under the new rules, officials must report the business activities of their spouses and children to avoid conflicts of interest. Those who fail to do so or try to circumvent the regulations will be "strictly dealt with according to the law and regulations", Xinhua quoted added.
According to China's state news agency, officials have little choice: either their wives and children must withdraw from business activities or the officials themselves will have to resign and "accept the adjustment of public affairs". work" and other penalties.
Business activities are defined to include investing in enterprises, holding senior positions in private enterprises or foreign-invested enterprises, investing in private funds, participating in Paid legal services,…
The ties of blood, not limited to small families, of Chinese officials have become an important "front" in President Xi Jinping's fight against corruption since 2012.
During a meeting on June 17 on anti-corruption work, Mr. Xi declared that this is a battle that "cannot be lost" because it is a political issue of "top importance, which is trusted and supported by the people".
The many corruption cases exposed show that "falling off" officials often register businesses and assets in the names of relatives. This allows them to meet party regulations but still use their influence to accumulate wealth, according to Reuters news agency.