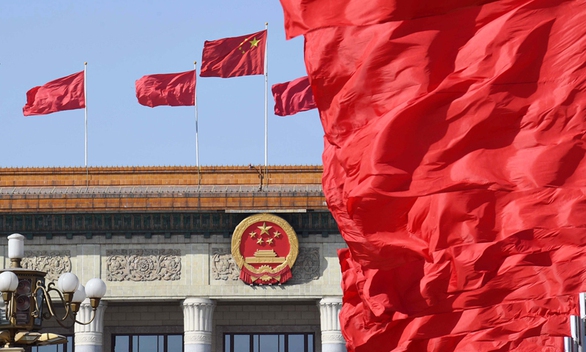 Outside the Great Hall of the People in Beijing, where important Chinese meetings often take place – Xinhua News Agency screenshot
Theo People's Daily The meeting to discuss preparations for the 7th Plenum of the 19th Central Committee and the 20th Party Congress ended on August 30 under the chair of General Secretary and President of China Xi Jinping.
The decision conference of the 19th Central Committee of the Communist Party of China will be convened on October 9 in Beijing. At this conference, the Politburo of the Central Committee of the Communist Party of China will propose to convene the 20th National Congress on October 16 with the presence of about 2,300 delegates nationwide.
Holding the congress in mid-October instead of November or later as some speculated shows that China is confident that it can tackle the recent emerging challenges. The event will also attract global attention as China is the world's No. 2 economy.
The 20th National Congress will elect a new Central Committee of the Communist Party of China and a new Central Commission for Discipline Inspection. Xi is expected to stay after the congress, according to Chinese political observers.
Analysts also said that there are "no surprises" about the format and timing of the 20th Congress.
Alfred Wu Muluan, an expert on Chinese politics at the National University of Singapore, believes that in addition to getting another term, Mr. Xi will also be called by new names in the party document.
Chinese state media, including People's Dailybegan using the term "People's Leader" to refer to Mr. Xi.