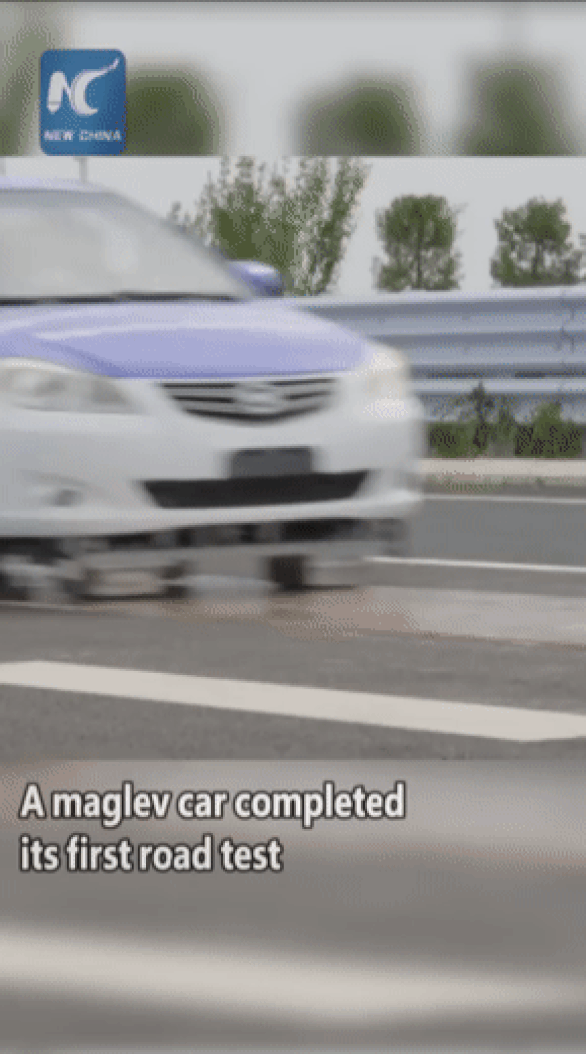 Magnetic buffer technology is tested on cars in China – Image cut from video, source News China TV
A car using magnetic levitation (maglev) technology has been successfully tested on a highway in China, according to local media in the country.
Specifically, the 2.8-ton vehicle is confirmed to hover 35 mm above the road surface thanks to electromagnetic forces and the rail system installed below. This study, conducted by Chengdu Jiaotong University, aims to explore the wide applicability of maglev technology in traffic, including road vehicles.
Vehicles applying magnetic field-cushion technology are said to be able to significantly extend their lifespan, reduce energy consumption and increase operating range. In addition, a separate lane for maglev vehicles also promises to help ensure safety and limit traffic congestion.
China successfully tested a car using a magnetic field buffer – Source: Xinhua News
China has risen to par with Japan in the application of high-speed maglev trains in recent years, although it was only used for the first time in Shanghai in 2004.
Up to now, the Shanghai Transrapid high-speed train is still the oldest commercial maglev train in operation and the speed of this train is still number one in the world at 431 km/h.
Last year, China also unveiled a new type of high-speed train with a maximum speed of 600 km / h that promises to be used by them in the near future.
The maglev vehicle, according to the test above, temporarily reaches a maximum speed of 230 km / h – more than twice the maximum speed allowed on the country's current highways.