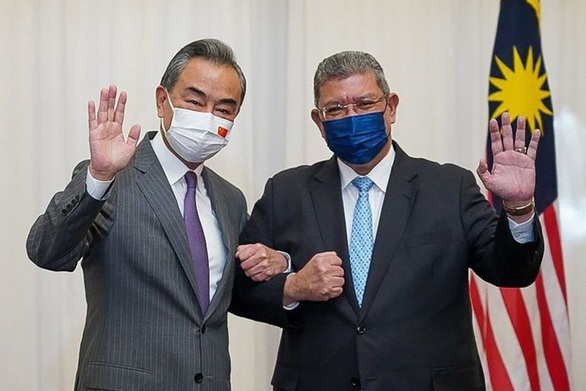 Chinese Foreign Minister Wang Yi (left) and his Malaysian counterpart Saifuddin Abdullah pose for a photo together after their meeting in Malaysia on July 12 – Photo: AP
Chinese Foreign Minister Wang Yi made a two-day official visit to Malaysia from July 11, and this is the last stop of his trip to five Southeast Asian countries.
According to the newspaper South China Morning Postat the official luncheon organized by Malaysian Prime Minister Ismail Sabri Yaakob on July 12, Mr. Vuong was served cheesecake as a dessert. durian Musang King – Durian variety has long been known as the "durian king" because of its delicious taste.
"The Prime Minister of Malaysia treated me to a delicious Musang King durian cheesecake and I was very impressed," Chinese Foreign Minister Wang Yi said at a joint press conference with his Malaysian counterpart Saifuddin Abdullah on July 12.
China's top diplomat said Beijing is "ready to import more palm oil, tropical fruits and other agricultural products from Malaysia". He informed that the two sides planned to significantly increase the number of direct flights between China and Malaysia.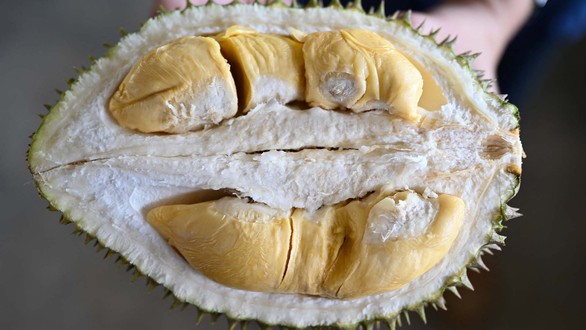 Durian is considered by many in Southeast Asia as the "king of fruits" – Photo: SCMP
China – the world's second-largest buyer of palm oil – is Malaysia's largest trading partner and accounts for about 19% of the Southeast Asian nation's total trade in 2021. Meanwhile, Malaysia is the home country. second largest palm oil producer in the world, after Indonesia.
Mr. Wang emphasized the relationship between China and Southeast Asian countries such as Malaysia. He said that "no one can separate us and no one can stop us from progressing".
Meanwhile, Foreign Minister Saifuddin said Malaysia hopes China invests in the digital economy. He said the East Coast railway project – a project related to China's "Belt and Road" initiative – was one of the topics discussed during the meeting on July 12.
The controversial project was halted for some time in 2018, after the government of former Prime Minister Mahathir Mohamad deemed it necessary to reconsider due to high costs. The project was then reinstated under other terms.
Chinese Foreign Minister Wang Yi has visited five Southeast Asian countries including Myanmar, Thailand, the Philippines, Indonesia and Malaysia from July 3. In Indonesia, he attended a meeting of G20 foreign ministers and met with US Secretary of State Antony Blinken.
In a speech in Jakarta (Indonesia) on July 11, Mr. Wang warned: countries should avoid being used as "pawns" by big countries. He said: "We should insulate this region from geopolitical calculations and not be used as a pawn in great power competition. The future of our region should be in our hands."