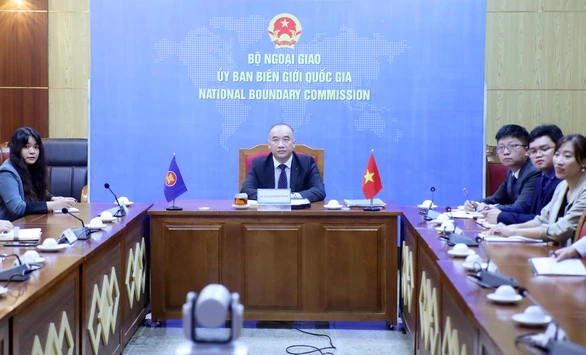 Deputy Chairman of the National Border Committee Nguyen Manh Dong attended the workshop on July 25 – Photo: VIETNAM FOREIGN MINISTRY
The statements were made during a seminar to celebrate the 20th anniversary of the signing of the Declaration on the Conduct of Parties in the East Sea (DOC), which was held online by the Chinese Ministry of Foreign Affairs and a number of Chinese research institutes on September 25. 7.
Attending the workshop were a number of ministers, former ASEAN foreign ministers, who signed the DOC in 2002 and scholars from China and ASEAN countries.
On the Vietnamese side, there were former Foreign Minister Nguyen Dy Nien, Vietnamese Ambassador to China Pham Sao Mai and Deputy Chairman of the National Border Commission Nguyen Manh Dong, according to a statement issued by the Vietnamese Ministry of Foreign Affairs. day.
Speaking at the event, former Minister Nguyen Dy Nien emphasized that the DOC is the first important document signed between ASEAN and a partner country, contributing to promoting peace, trust and cooperation between ASEAN and ASEAN. China.
According to him, the DOC reaffirms the respect and commitment of the parties to freedom of navigation and overflight in the East Sea, peacefully resolving disputes in accordance with international law, including the United Nations Convention on the Law of the Sea. Law of the Sea (UNCLOS) 1982.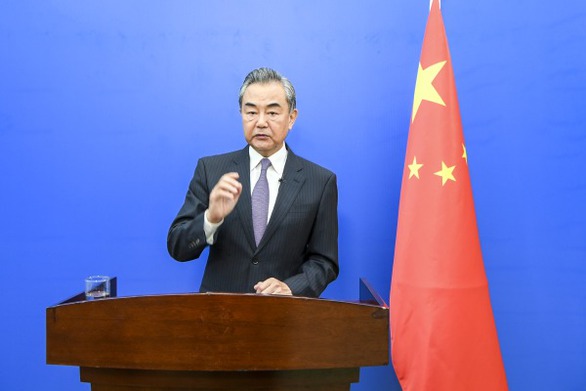 Chinese Foreign Minister Wang Yi speaks at a conference on July 25 – Photo: CHINA FOREIGN MINISTRY
Speaking at the seminar, Chinese Foreign Minister Wang Yi affirmed that China wants peace and stability in the East Sea because this is the premise of development in the region.
The Chinese diplomat then suggested the parties continue to maintain peace and cooperation at sea; promote negotiations, soon reach a Code of Conduct on the East Sea (COC) and build the East Sea into a sea of ​​peace, friendship and cooperation.
"China is committed to working with ASEAN countries to become a guardian of maritime peace, promoter of maritime cooperation and contribute to maritime development," the Chinese Foreign Ministry quoted Wang as saying. .
The speeches of ASEAN ministers and delegates at the workshop affirmed the important role of the DOC, saying that ASEAN and China need to continue to fully and effectively implement the DOC, maintain a favorable environment. for COC negotiations.
The delegates also affirmed that the results of COC negotiations so far have been quite positive and substantive.
However, in order to promote negotiations to continue to make progress, ASEAN and China need to exercise self-restraint, not take actions that complicate the situation, respect the rights and interests of the parties in accordance with international law. economy, especially UNCLOS 1982.