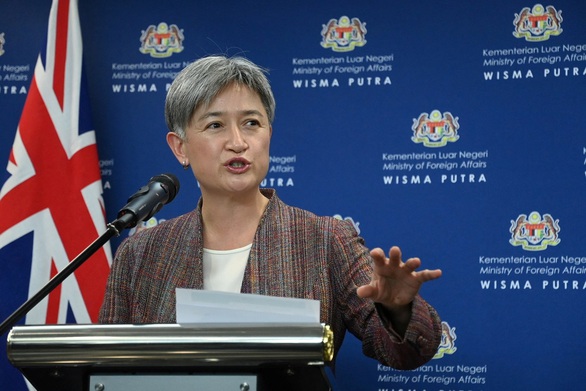 Australian Foreign Minister Penny Wong visits Malaysia, where she lived for the first year of her life – Photo: REUTERS
Ms. Penny Wong visited Malaysia from June 28-30 right after her visit to Vietnam from June 26-28.
According to Foreign Minister Wong, Asians make up a large part of the country's foreign-born population.
"One in two Australians is born overseas or has overseas-born parents, so it's been a very Australian experience. It's important that Australia engages with Southeast Asia the way we are. part of this region and share a future," Wong said on her first visit to Malaysia since taking office last month.
The Australian Foreign Minister visited Kota Kinabalu, the capital of Sabah state, where she lived until the age of eight before emigrating to Australia.
She told how her grandmother, a native of China, raised her child alone in Sabah state. Her father later received a scholarship to study architecture at Australia's University of Adelaide, "which meant that he was able to escape the poverty that plagued him since childhood".
After marrying an Australian woman, her father returned to raise the family in Kota Kinabalu.
Ms. Wong said her story shows that Australia is part of the region. "We are a diverse and multicultural nation. That is one of Australia's strengths and we should be telling that story more in the region," she said.
Two decades ago, former Malaysian prime minister Mahathir Mohamad said that Australia was not allowed to join the East Asian diplomatic group because "they are European, cannot be Asian".
But in a 2019 interview, Mr Mahathir said that migration will make Australia in the future "more East Asian".
Statistics show that a third of the Australian population was born overseas, with the majority in the UK, India, China, New Zealand and the Philippines. The number of people of Asian descent in the country is now much larger than that of British and New Zealand ancestry.