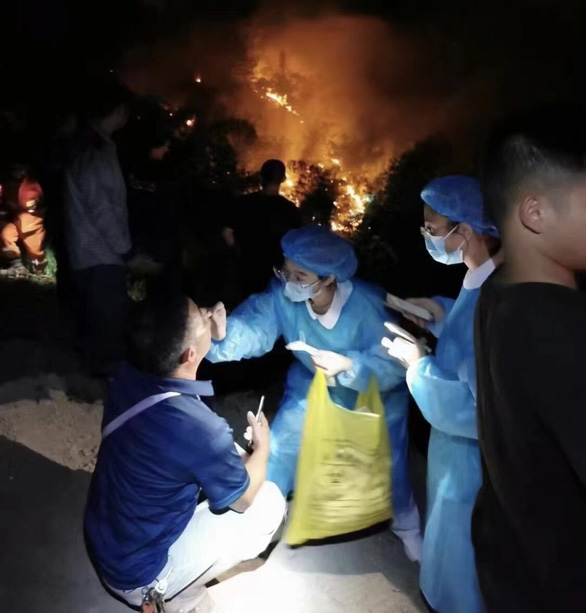 Medical staff in tight protective suits perform COVID-19 testing, behind is fire from a forest fire – Photo: @StephenMcdonell/Twitter
A photo posted on Twitter by Stephen McDonell, a BBC reporter in China, shows medical staff testing for COVID-19 in the evening, with flames from a forest fire in the distance.
The city of more than 31 million people recorded 8 new cases of COVID-19 on August 26. As of midnight on August 25, Trinh Khanh had 105 cases.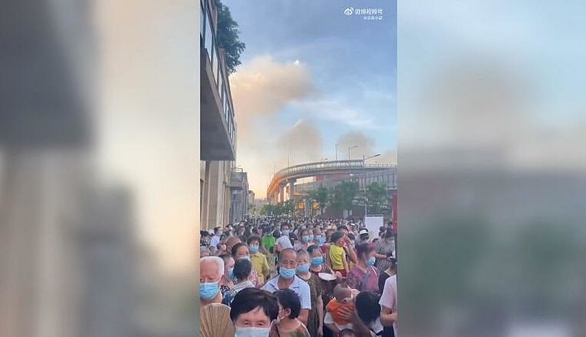 People queue in a long line in Chongqing, behind is smoke from fires – Photo: WEIBO
Chongqing is having to fight the epidemic amid prolonged heat and severe drought, leading to power outages.
The extreme temperatures have lasted for more than 70 days. Low rainfall causes the water level of the Yangtze River to drop, affecting the lives of more than 450 million people and a third of China's crops.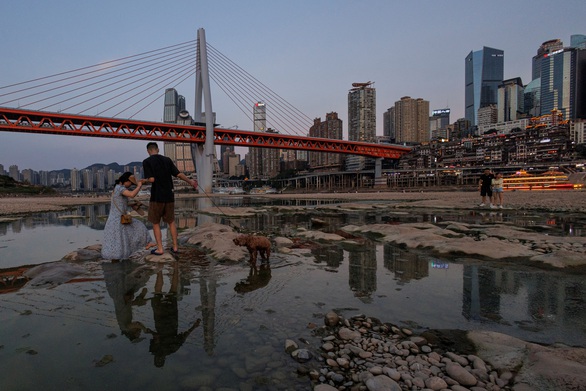 People in Chongqing walk on the dry riverbed of the Gia Lang River, a tributary of the Yangtze River – Photo: REUTERS
Chongqing's determination to implement the "zero-COVID" policy amid the scorching heat caused many people to complain on social media. On August 26, many Chongqing residents said they suddenly received a yellow health code (on the phone).
The yellow health code means people must retest even if they haven't been to a high-risk area in the past few days.
"I was locked in the house for a week, every day I tested negative for COVID-19. Yesterday, everyone received a notice that the whole city had taken a nucleic acid test. Naturally today I received a health code. yellow health," complained one Weibo user.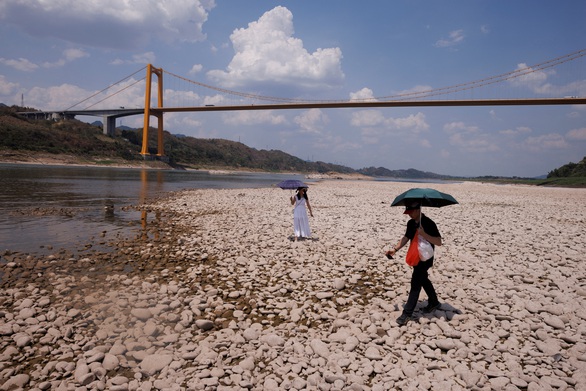 The water level of the Yangtze River, which passes through Chongqing city, dropped to a record low due to the heat – Photo: REUTERS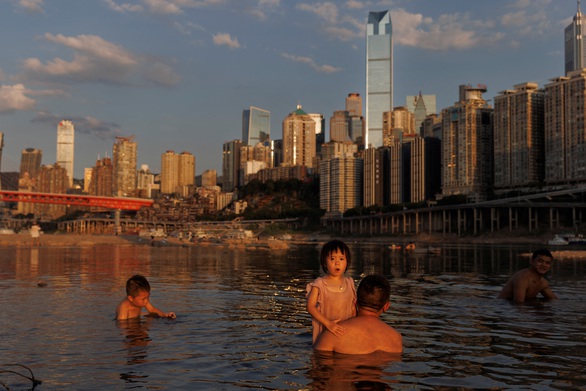 Chongqing residents go down to Gia Lang River to bathe in the hot sun – Photo: REUTERS