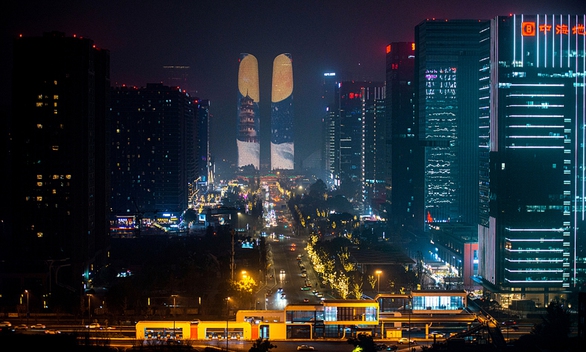 Chengdu city, Sichuan province, southwestern China – Photo: VCG
Theo Global Times On August 24, Chinese netizens sent good wishes to people in Chengdu city, Sichuan province, southwestern China after the city rained in the context of hot weather for the past few days. , with temperatures frequently rising above 40 degrees Celsius.
Residents in Chengdu have posted photos and videos of the rain online, with some describing it as "the breath of autumn". A local driver said he did not want to use the windshield wipers of his car because Chengdu had not had rain for a while and he wanted to enjoy the rain.
Chinese netizens are also excited about the rain in Chengdu as many regions across China have been affected by scorching hot weather this summer.
Rain in Chengdu on August 24 – Video: WEIBO
The topic "rain in Chengdu" has received a lot of attention on WeChat and also has more than 100 million "clicks" (clicks) on the social network Weibo on August 24.
Local media also opened a live stream for many netizens to enjoy the rain together.
Chinese netizens commented: "It's finally raining in Chengdu!", "Hooray!", "Congratulations to the people of Chengdu", "My eyes are full of tears"…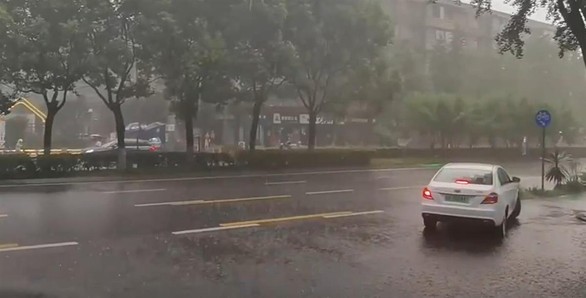 After a long time of hot weather, Chengdu had rain on August 24 – Photo: Nhat Dan Ho Bei
However, rain only occurs in some areas of Chengdu, so some residents in other areas are not lucky enough to see it live.
The drought caused by prolonged heat and low rainfall since July this year has reduced hydropower output, so Sichuan province has had to take measures such as dimming subway lights to save electricity. in Chengdu.
The Jianyang National Meteorological Observatory recorded the highest temperature of 43.4 degrees Celsius on August 21. This is the highest temperature ever recorded in Chengdu.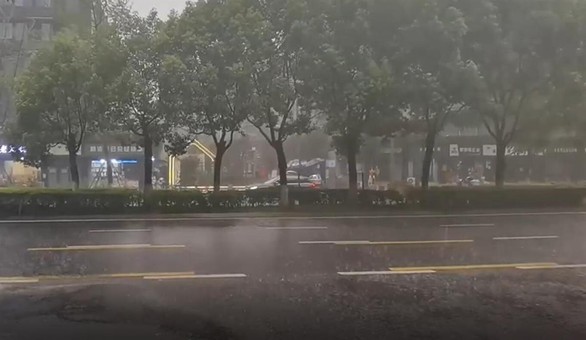 Rain appeared in Chengdu in the context that many regions across China are still suffering from high temperatures – Photo: NHAT HU BEI
Stop worrying about hot sun, worry about heavy rain
However, on August 24, the local government in Sichuan province issued an emergency notice, urging all cities in the province to prepare for a short period of heavy rain. The rain comes after high temperatures persisted for more than a month and reached record highs.
According to the warning issued by the Sichuan meteorological agency, cities including Guangyuan, Mianyang, Deyang, Chengdu, Mishan, and areas of Ya'an and Leshan cities will receive rainfall from 50 – 80mm and some places will have heavy rain from 100 – 150mm, accompanied by thunder and strong wind.