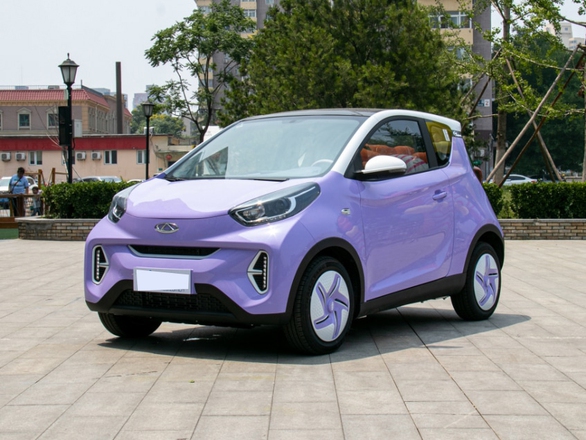 Chery Ant Charme has purple paint aimed at female customers – Photo: Carnewschina
In the Chinese market, electric vehicles are popular with many users. This can be considered a fertile segment for most car manufacturers. In a competitive market, Chery has developed a line of electric vehicles aimed at female customers to set themselves apart. Notably, this brand has plans to return to Vietnam in the near future.
Chery created two Charm lines with not much difference in design, mainly in paint colors. Female users can choose from purple or pink versions. Both models have a white roof and A-pillars.
Small Ant Charme model has a compact design, 3 doors. Length x width x height 3,200 x 1,670 x 1,550 mm respectively. The wheelbase is at 2,150 mm. The rear bumper is designed like a Vietnamese-style car. Overall somewhat similar to Smart Fortwo cars.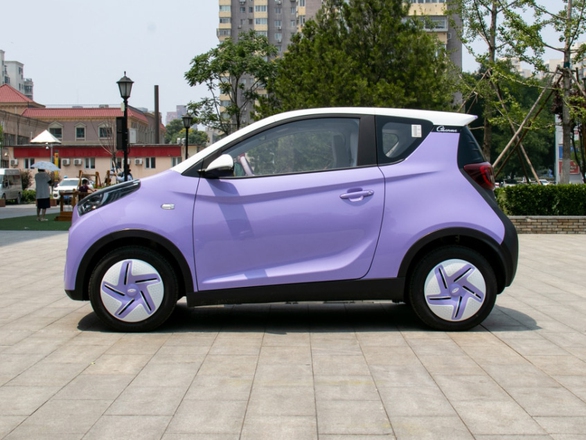 The body of the car has the same features as the Smart Fortwo series – Photo: Carnewschina
Meanwhile, the interior is designed with the same color tone as the exterior, full of femininity. The dashboard stands out with a vertical 10.4-inch screen. Air conditioning and entertainment system volume controlled via knob. The car has a large cup holder in the saddle.
The steering wheel is wrapped in leather, with an electronic information screen behind. The driver can control a number of tasks with commands. The Chinese automaker is equipped with a 7-color decorative lighting system in the cabin, helping the driver to choose according to the mood.
This small car also has some other features such as blind spot monitoring system, reversing camera, 360-degree vision system. These two electric vehicles use motors with a capacity of 30 kW and a torque of 120 Nm. The vehicle is equipped with a 30.6 kWh lithium-ion battery pack, giving a theoretical range of about 301 km per charge.
In the Chinese market, this model is priced from 12,750 USD. Small electric cars are creating a fever in the Chinese market, as is the case with the Wuling Hongguang mini EV.
Some more pictures of the car: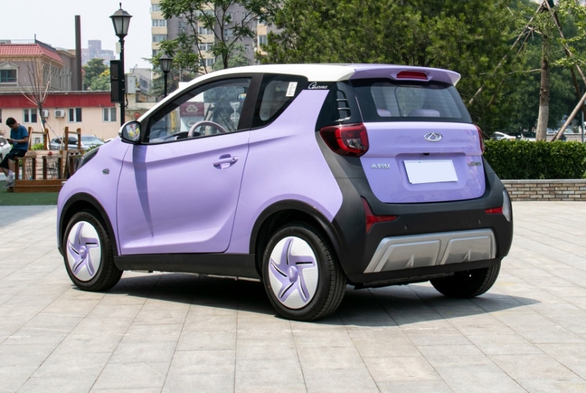 The rear bumper has a Vietnamese-style car, while the paint color is for women – Photo: Carnewschina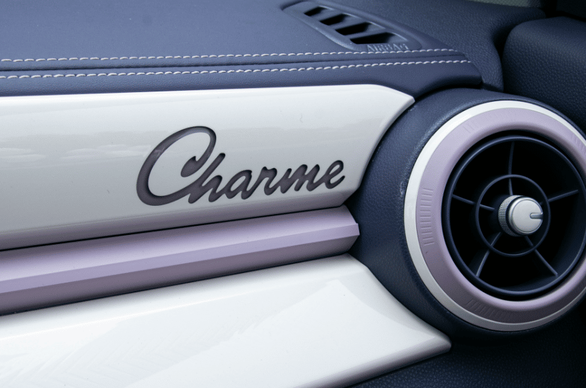 The car's name is printed on the dashboard – Photo: Carnewschina