At the end of August 2022, the Honda HR-V 2021 model is being launched by some dealers with a strong discount of up to VND 100 million to liquidate inventory as well as increase competitiveness against competitors in the same market. segment like Toyota Corolla Cross or Hyundai Creta.
However, the number of HR-V 2021 cars at the dealer is not much, mainly the G version with a list price of 786 million VND. In addition to discounts, customers may receive gifts as accessories or body insurance (the value of accessory gifts fluctuates according to the individual policy of each dealer).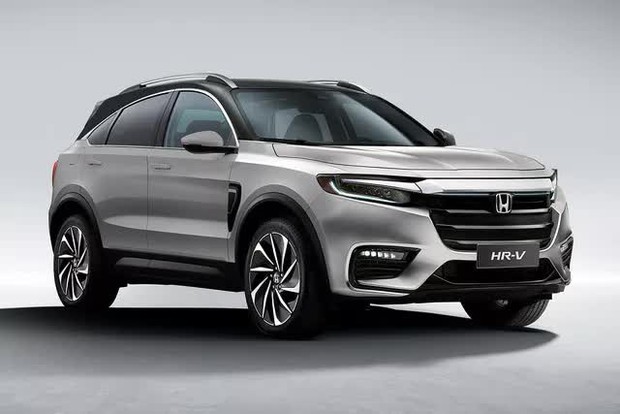 It is known that the Honda HR-V 2021 has a mature design and a more superficial physique than the current version. However, the equipment of the car is just enough and not too prominent compared to competitors in the same segment. Not only that, the high price compared to competitors in the same segment is also one of the reasons why HR-V 2021 has not achieved impressive sales after a long time of launch.
Entering the new version, Honda HR-V 2022 is impressively upgraded in both interior and exterior. The front of the car features a distinctive diamond-shaped grille, full LED light clusters, integrated daytime running lights. The rear lights are redesigned, slimmer than the old generation and have LED strips running across the rear of the car. The body of the car creates accents with many ribs when viewed horizontally. Ground clearance increased by 11 mm and lowered the ceiling by 15 mm compared to the previous model. The RS version uses 18-inch wheels.
The interior of the car also has many new points compared to the previous generation. The center of the dashboard is equipped with an 8-inch infotainment screen, supports Apple Carplay and Android Auto connectivity, the car is equipped with dual-zone automatic air conditioning and has air vents for the rear seats.
Safety equipment on the car can be mentioned as collision mitigation braking, adaptive cruise control, adaptive automatic headlights, lane departure mitigation system, lane keeping assist system, braking. Electronic hand control, electronic balance, active steering assist, downhill assist…
In addition, Honda HR-V 2022 is also added with the option of a 1.5L turbocharged engine, maximum capacity of up to 174 horsepower and torque of 240 Nm.
By the end of July 2022, Honda HR-V 2022 only sold 65 units (down 171 units compared to June 2022), quite far behind the leading competitors in the segment such as Hyundai Creta (978 units), Toyota Corolla Cross (889 units), Kia Seltos (520 units),…