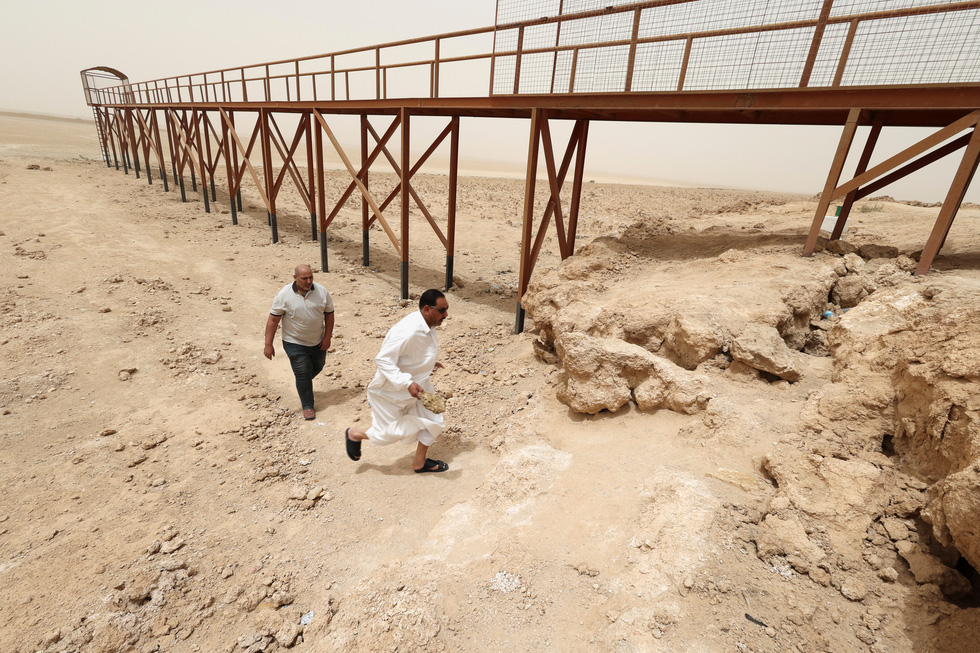 Iraqi people visit an area near the pond that was once Lake Sawa in Samawa city, Iraq on May 1 – Photo: REUTERS
According to AFP news agency, the "No Fishing" sign on the edge of the western desert of Iraq is one of the few remaining pieces of evidence that this place was once Lake Sawa. Human activity and climate change have turned Lake Sawa into a barren wasteland with salt dunes.
The 1990s were a golden age for hotels and tourist attractions around Lake Sawa, attracting many newlyweds and families to the lake for swimming and camping. However, now Lake Sawa has almost dried up.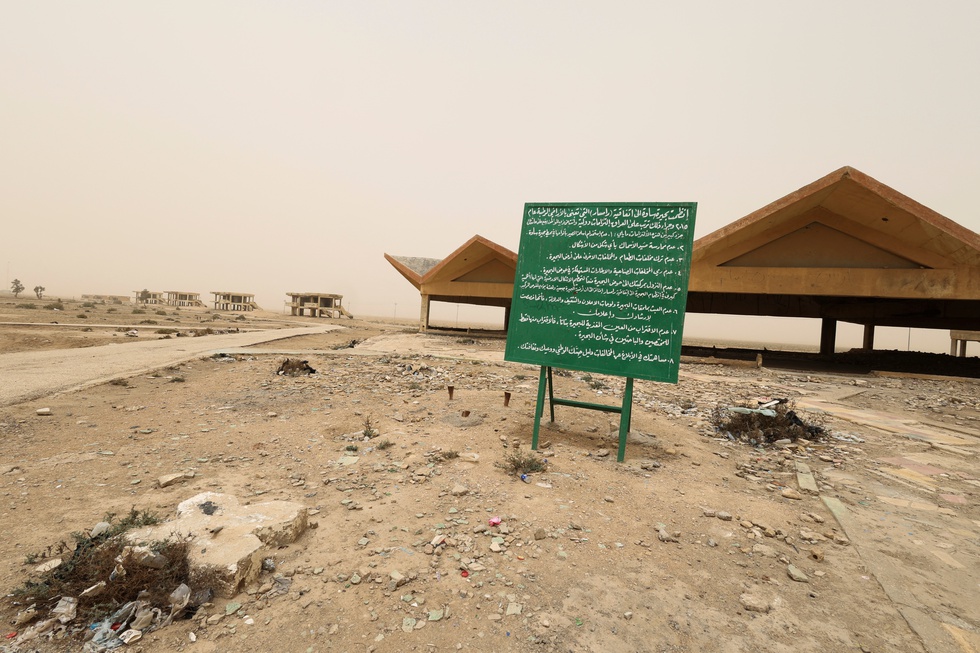 A notice board near Lake Sawa has dried up due to climate change in Samawa city, Iraq on May 1 – Photo: REUTERS
Mr. Youssef Jabbar – head of the Department of Environment of Muthanna province (Iraq) – said that the lake is 5km wide.2 This area has been drying up since 2014. This is due to "climate change and rising temperatures".
In addition, last week, the Iraqi government said there were "more than 1,000 illegally dug wells" in the agricultural sector in the region. The cement and salt mills have also drawn a significant amount of water from the aquifers that supply the lake.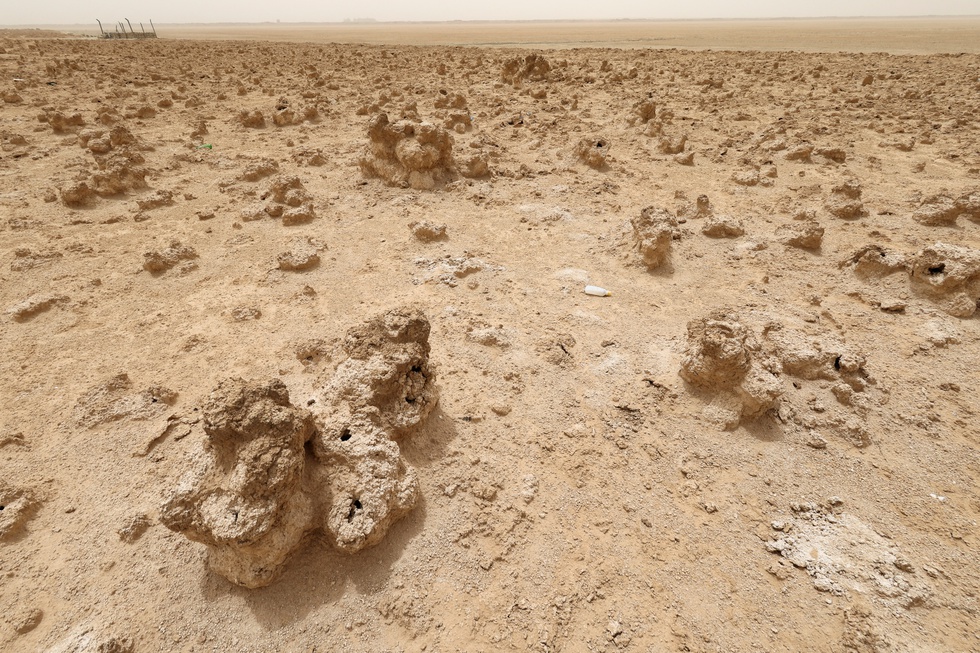 An area that used to be Lake Sawa in Samawa city, Iraq on May 1 – Photo: REUTERS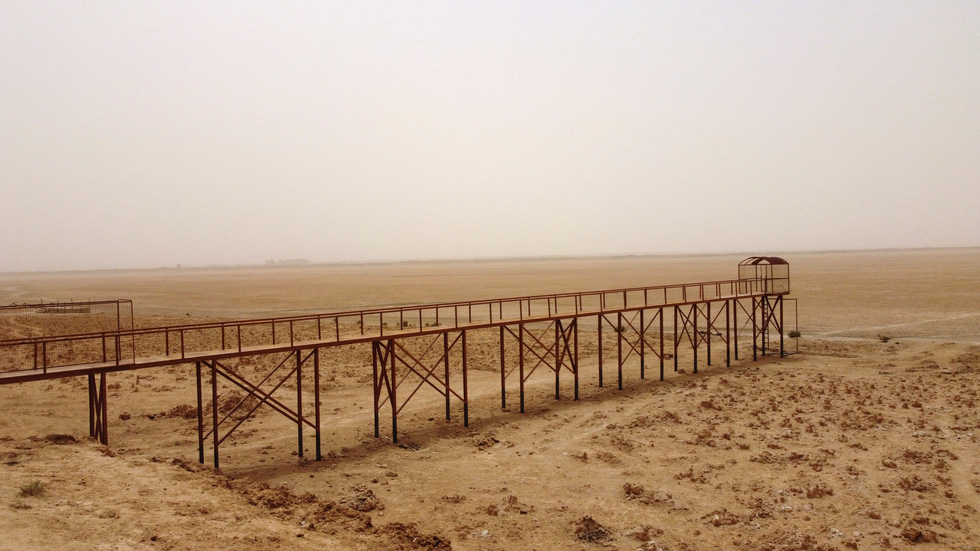 A view near the pond that used to be Sawa Lake before – Photo: REUTERS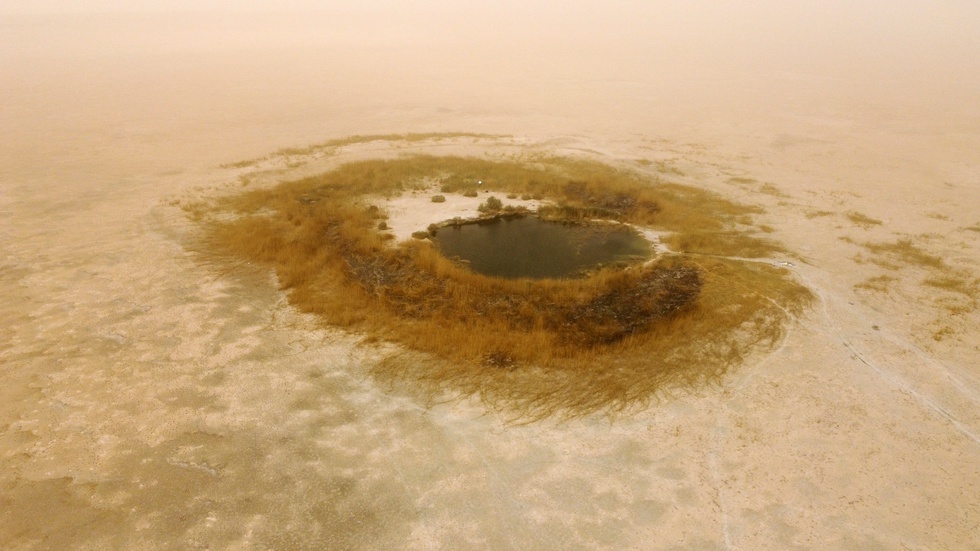 The former Sawa Lake is now just a pond – Photo: REUTERS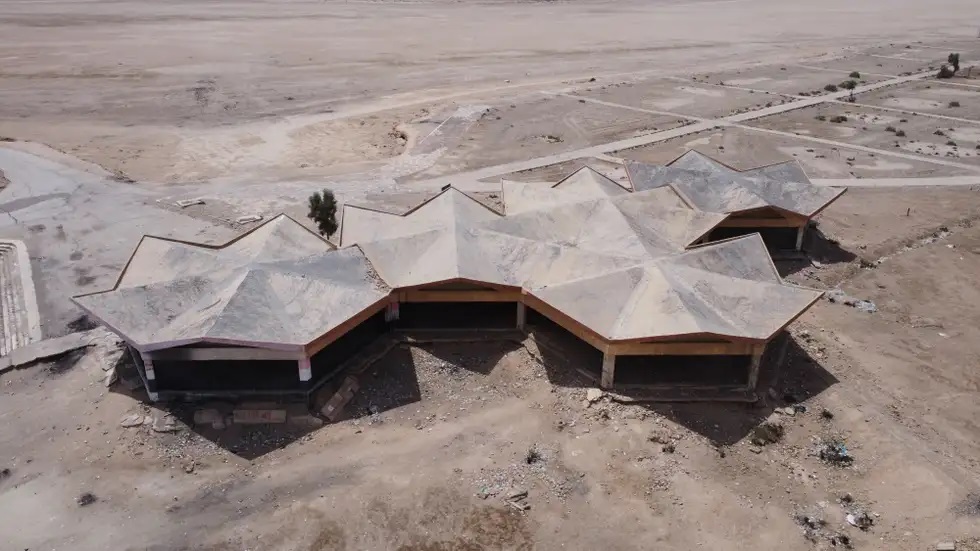 Destroyed tourist villas near Lake Sawa in Samawa city, Iraq – Photo: GETTY IMAGES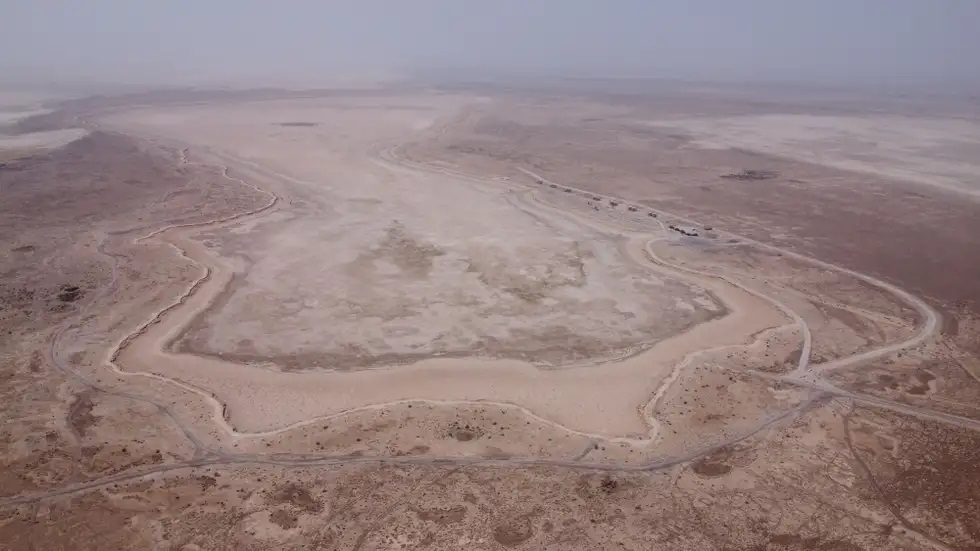 Aerial photos show what used to be Lake Sawa is now just a small pond – Photo: GETTY IMAGES