On September 17, a clip appeared on social media showing a young man asking to buy a phone scratch card from a kiosk on Le Viet Thuat street, Hung Loc commune, Vinh city (Nghe An). This person asked to buy 4 phone scratch cards with a face value of 500,000 VND, when receiving the scratch card, the young man asked the salesman's account number to transfer.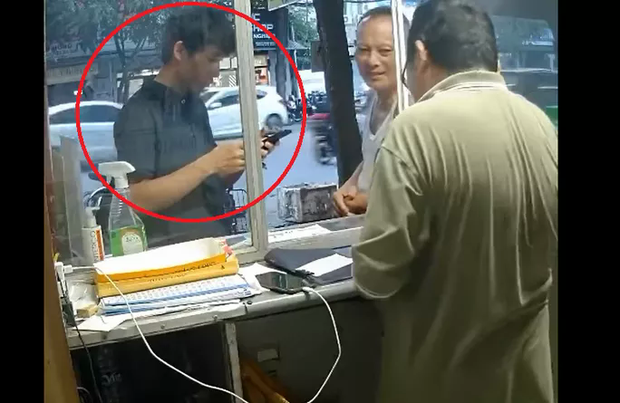 A young man came in to buy 4 scratch cards from an elderly man.
Taking advantage of the salesman's tools to lose his vigilance, the young man took out a motorbike to run. Discovering the incident, the old man ran after him but could not keep up. Watching the clip, many people expressed their anger about the young man's actions.
Angry young man bought 4 scratch cards with a face value of 500,000 VND from the old man and ran away
It is known that the grocer is Mr. LQH, and Mr. H. and his wife leased this store to live and sell groceries.
Currently, the case is being investigated and clarified by the police agency.