Today (September 1) is the last day of the summer transfer window 2022. There are many conflicting information still being posted about Ronaldo's future at MU. On the eve of the match between MU and Leicester, coach Erik ten Hag confirmed Ronaldo will officially stay at MU at least until the upcoming winter transfer market is opened.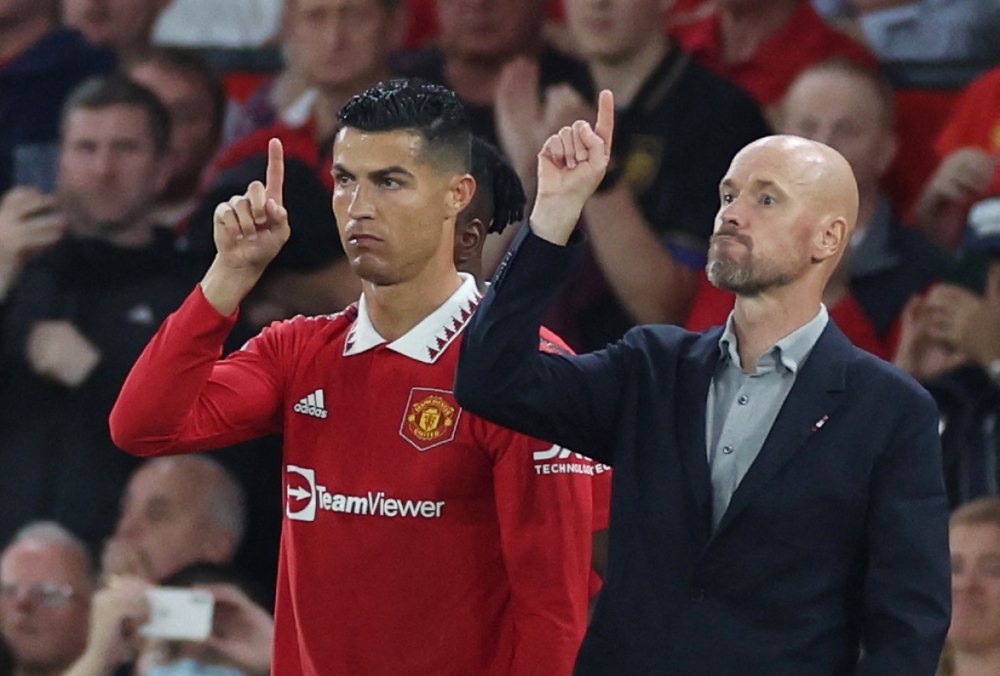 Coach Ten Hag confirmed Ronaldo officially stays at MU at least until the winter transfer market opens. (Photo: Reuters).
The Dutch coach said: "I have shared a few times already. Ronaldo will continue to stay at MU. He is very happy to continue to contribute to the team, otherwise he would not be here.
From the beginning of the season we had plans with Ronaldo. The team is happy with Ronaldo, he also wants to stay, we will work hard to have a successful season."
Sharing more about MU's transfer situation, coach Ten Hag said: "Of course, every coach wants to have more good players who can contribute maximum capacity to the team. However, there are times when you need to be content with what you are. That's what me and my assistants are going through."
In the summer of this year, MU had 5 rookies: Malacia, Eriksen, Martínez, Casemiro and Antony. The Red Devils are about to complete the contract with the last rookie, goalkeeper Dubravka from Newcastle.