You and a person love each other, deep feelings, then want to go further to enter the ceremony to give each other the title. You are a little hesitant because after all, marriage is not only about love, but also about economics, property and family relationships.
In this day and age, not only in real life, but also in movies and radio, you often hear a sentence: "Marriage is so scary!".
What you want is a romantic, free love, but marriage is not so simple. That's why people often say: "Marriage is the grave of love". This makes you think, how much love in the future, what responsibilities do you need to take on?
But perhaps, besides marriage, there is another way for two people to be legalized together.
Cohabitation contract – the "non-binding" version of marriage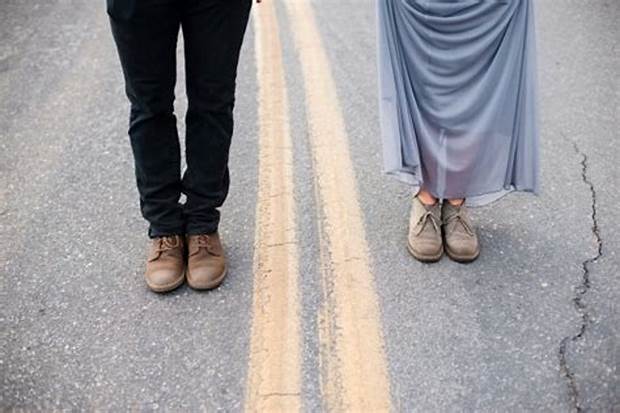 In France, the Government introduced the Pacte Civil de Solidarité (PACS) policy in 1999. The purpose of this policy is to empower gay people. For heterosexual couples, this is a form of civil union other than marriage. So how is it different from ordinary marriage?
PACS is different from marriage! You and your partner do not have equal inheritance and custody rights as in a marriage relationship. Besides:
– If both parties want to make a cohabitation contract, they only need to sign it and have the seal of the city hall. In France, a marriage can be very complicated and expensive. The cost of divorce is even more surprising. But if you want to cancel the Cohabitation Agreement, you just need to file a formal application with the local court and "divorce" becomes a lot easier.
– Today's marriage always has one party actively making conditions: House, car, dowry… However, if both parties sign a cohabitation contract, both parties do not have to worry about the problem at all. this, because the properties of both are separate.
– Two people who want to buy a car or a house can consider it as joint property, insurance can also be used together.
– Unlike in a normal marriage, the act of adultery will be condemned as a violation of the law, in a Cohabitation Contract, the two parties agree that there is no obligation to be loyal to each other, but still have the obligation to support each other. each other, such as subsidies depending on economic strength when one party needs financial support.
– If two people adopt or give birth to a child, custody of the child can only belong to one person.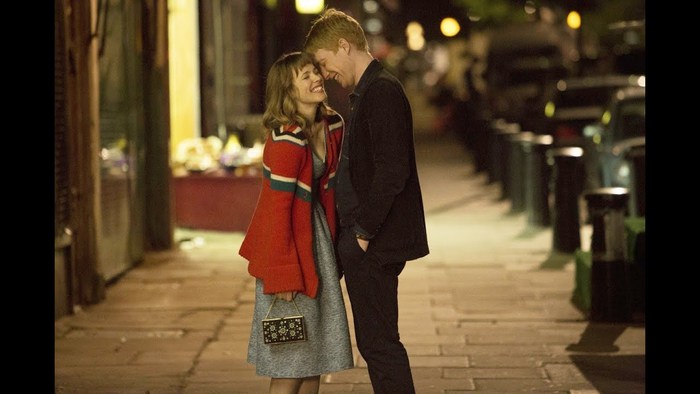 From 2006, the status after registering the Cohabitation Contract will become "pacsé" (already living together). The woman's last name will not change with the male side and the two will remain independent.
This has also become a way for many foreigners to live and work in France.
In fact, the number of couples getting married in France has been decreasing since 1970. The French are also gradually moving away from the impact of the traditional concept of the family.
This new approach was first popularized among political groups. As early as the 1980s, the media showed respect for privacy issues when President Francois Mitterrand kept quiet about his daughter from his mistress.
Two French ways of living in marriage
PACS has been widely accepted by the public after its issuance and the number of couples entering into a Cohabitation Contract has increased significantly in previous years. By 2010, more than 200,000 couples had participated in this form, accounting for two-thirds of people getting married. In 2018, the number of contract couples reached the highest number with nearly 210,000 pairs.
In which, heterosexual couples in PACS dominate absolute with the rate up to 96%.
But the contractual relationship and the marital relationship can complement each other. In 2008, the number of contracted couples decreased by 23,448 pairs, of which more than 40% switched from a contractual relationship to marriage. As a result, for some, the Cohabitation Contract is both an opportunity for a prenuptial assessment and a stepping stone to securing a long-term commitment.
Contractual relations are not limited to couples with sweet love. Some French people, for economic reasons, choose to sign a Contract to live with a roommate, so that the two can receive tax incentives for contract couples, and can also divide the common property equally.
Sheet New York Times interviewed some French people who signed Cohabitation Contracts.
Francois Lambert (28) and his girlfriend, Maud Moulin (27), are both teachers at a public school and can only be guaranteed to teach in the same area if they file a joint tax return (a policy of Cohabitation contract).
"We don't have time to prepare for the wedding. This is a matter of time"Francois shared.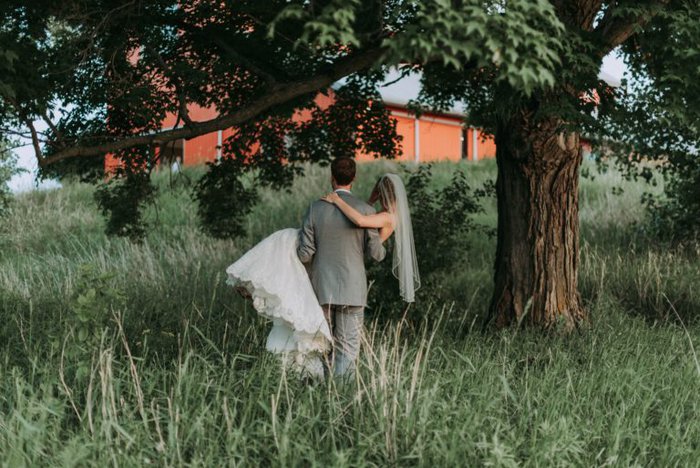 Sophie Lazzaro (48 years old) is an event organizer in Paris. In 2006, she signed a Cohabitation Contract with her partner Thierry Galissant (50 years old). Sophie says the reason the two do this is because the Cohabitation Agreement provides legal protection and security which is "very attractive".
"I have two daughters, if something goes wrong, I hope they can still have a family even if we don't get married."Sophie said.
Also, this fits the style of their generation. They live freely, no longer attracted by traditional marriage.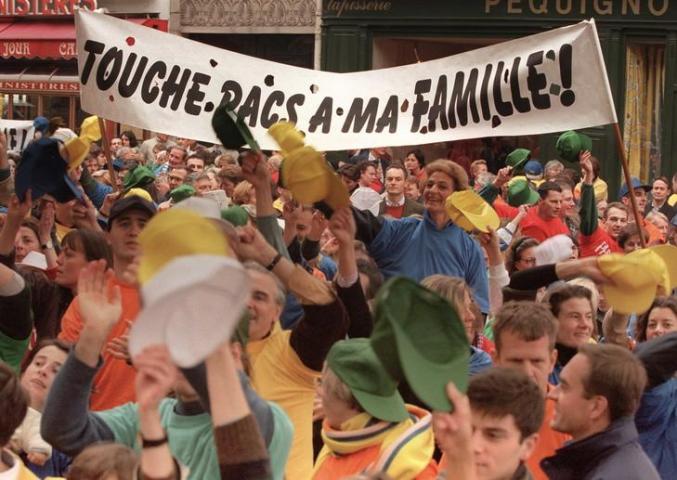 However, France remains a country with a strong religious history and respect for traditional marriage.
Sociologist Wilfried Rault says this has become a prominent issue in today's society. For example, Anicet comes from a Catholic family, her boyfriend is Jewish, the family does not agree that the two of them get married, so both can only choose to sign a Cohabitation Contract.
Should you choose a Cohabitation Contract or a Marriage Contract?
For many newlyweds, the fact that the wife takes her husband's last name and sends out wedding invitations brings a sense of accomplishment, status, and affirmation to their relationship.
In contrast, contract couples don't need too much of a sense of accomplishment, so only half of them get married.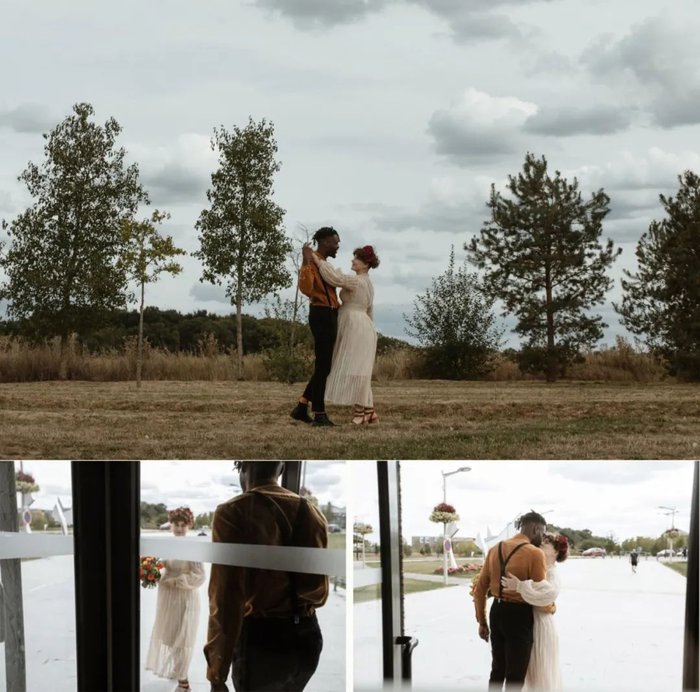 Katherine, a PACS-eligible American, applied to the government in early 2019 to live with her French boyfriend Jan and decided to hold a small wedding ceremony without inviting anyone. The two dressed simply and enjoyed the moment entering the aisle like everyone else, just that the wedding took place extremely modestly.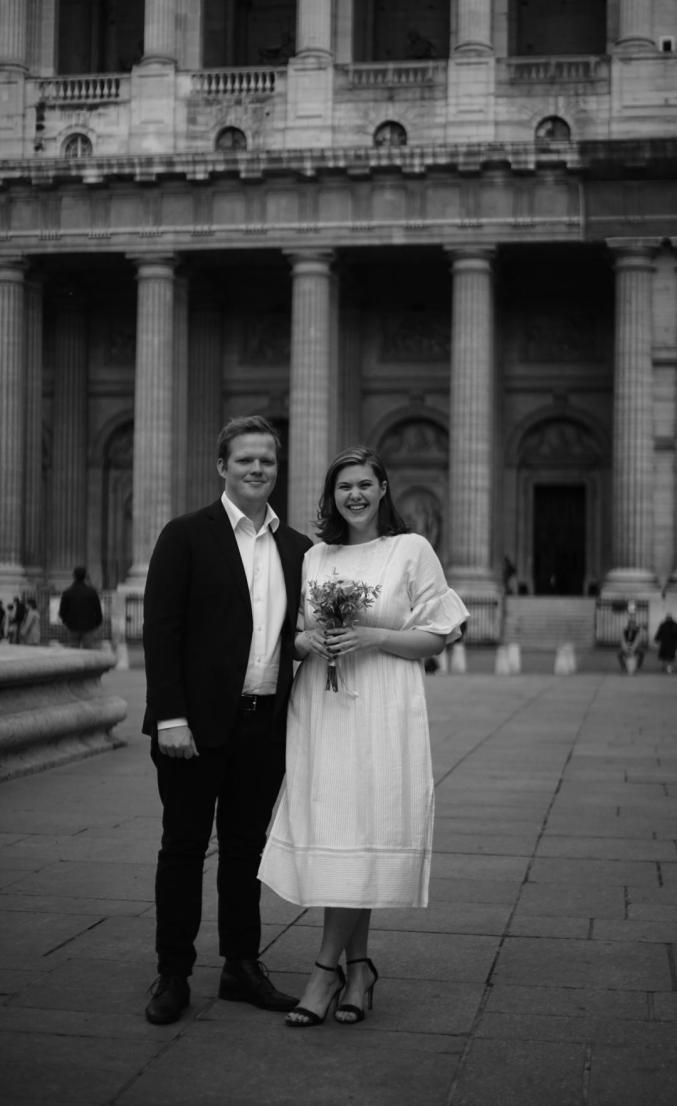 For some, a Cohabitation Contract takes the pressure off of life from the financial and legal aspects, keeping love "simple". Fuller freedom because not bound by marriage. For many young people who are afraid of getting married and having children today, this is an optimal option.
There are also concerns, although many people choose a cohabitation contract for economic and legal reasons, how long this overly open and unfaithful contractual relationship can last ?
(Source: Thepaper)