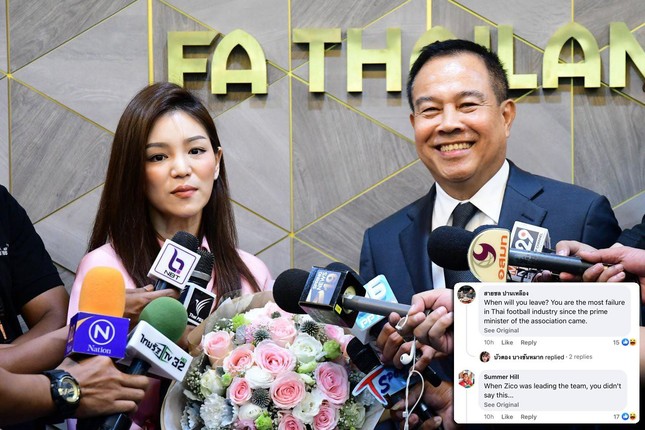 Mr. Somyot Poompanmoung, President of the Thai Football Federation
Yesterday in Thailand, AFF held a draw to divide the Southeast Asian Championship. Being present at the ceremony, President of the Football Association of Thailand (FAT), Mr. Somyot Poompanmoung highly appreciated all the teams. He emphasized that with the current football development, any team can win the AFF Cup.
Mr. Somyot emphasized: "Every opponent is uncomfortable, it doesn't matter which team is strong and which team is weak. Because in this era, every football is developed, do not underestimate any weak team.
Every country has the right to win. Any team can be a champion. That's normal in sports. It is not surprising that other countries like Thailand will also look forward to the championship, because every football background has potential.
The important thing is that if we want to win, we have to improve and give our best. The coach has to talk to the Federation, how to best prepare the team. In the preparation of the team, the selection of players, it is all the responsibility of the coach. The federation will not interfere in this matter."
However, the statements of the head of football in the Golden Temple country were strongly opposed by the fans of the country. They think that the way Thailand appreciates other football also means that they underestimate themselves, and it is clear that the Thai team is on the decline. The person most responsible for that decline is the FAT president, Mr. Somyot.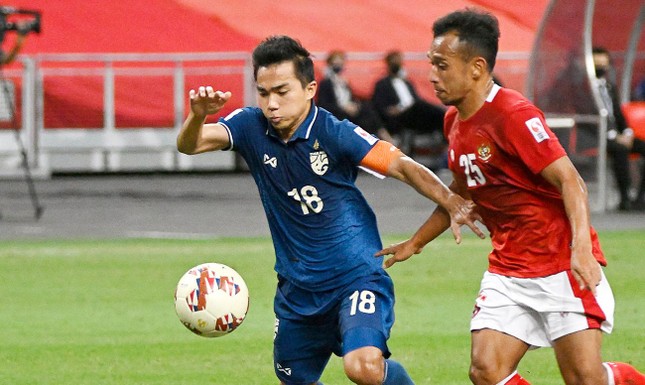 Thailand will join the group with Indonesia at AFF Cup 2022
One fan commented: "He appreciates the opponent as if to cover up the mistakes he has made with Thai football", this comment was very much agreed on the forum of Thai football. SiamSport.
"He said it without hesitation. Does he not know what mistakes he has made? Has Thai football ever been compared with Lao or Cambodian football? But we just lost to Laos in the U16 tournament."
"When Zico (Coach Kiatisuk) was in charge, I didn't see him say that", "He should resign, that was the only way to bring joy to Thai football", "He is a failure." The worst defeat of our football …", the comments received much agreement.
Other comments expressed: "He keeps saying with ambition to attend the Olympics or World Cup, but in a regional tournament, he is not confident in his ability to win. I miss the old days, when Thailand scared all of Southeast Asia."
"The chairman is very right. Now every team can win the championship, which means that they are no longer afraid of Thailand. I'm afraid Thailand won't even make it past the group stage this year, let alone the throne."
Many fans also quipped that the FAT president's statement was like a move to pave the way for himself in case the home team failed in the year-end tournament: "I think he is very wise. It's not that he appreciates the players, but simply because he is afraid that once I fail, I will have no way back. Thai football has been ruined by this man more than enough."