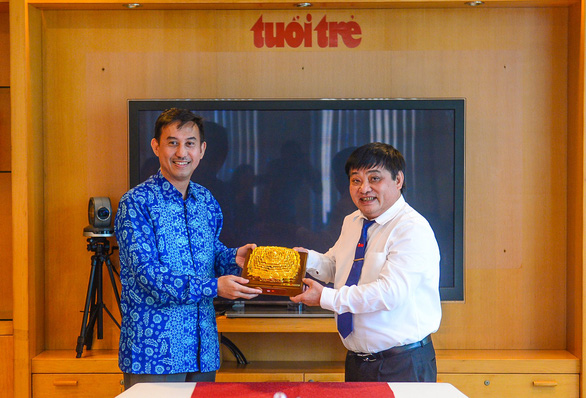 Indonesian Consul General – Mr. Agustaviano Sofjan (left) and editor-in-chief of Tuoi Tre newspaper – Mr. Le The Chu – Photo: QUANG DINH
Sharing with Mr. Le The Chu – editor-in-chief of the newspaper YouthMr. Sofjan said that according to history books, the close relationship between Vietnam and Indonesia has existed for hundreds of years. Accordingly, historical relics show that Vietnamese people used to come to Bali.
In the 20th century, the traditional friendship relationship between Vietnam and Indonesia was built on a solid foundation built by President Ho Chi Minh and President Sukarno. Indonesia is the fourth country in the world and the first in Southeast Asia to establish diplomatic relations with Vietnam (December 30, 1955).
Currently, the relationship between the governments of the two countries is also very close and close, creating favorable conditions for economic and people-to-people exchanges between the two countries.
Mr. Sofjan said he was very pleased when at the end of April 2022, the direct flight from Ho Chi Minh City to Bali was restored, each flight was crowded, showing the demand of Vietnamese people to travel to Indonesia and Indonesia. the opposite is very large, because both countries have removed all COVID-19 quarantine measures for vaccinated immigrants.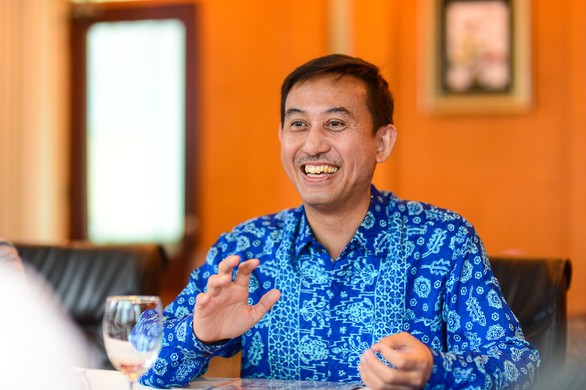 Indonesian Consul General – Mr. Agustaviano Sofjan – Photo: QUANG DINH
Mr. Sofjan came to Vietnam to receive the post of Consul General of Indonesia from September 2021 with his family. In the past time, he has worked in many provinces in the 23 southern provinces that the Consulate is in charge of such as An Giang, Ba Ria – Vung Tau, Dong Nai, Binh Duong, etc.
In the past time, he also connected to bring the Batik traditional dyeing technique of Indonesia – recognized as the intangible cultural heritage of humanity – to Vietnam, donated the Batik Ao Dai to the Ao Dai Museum, to introduce the unique cultural features of Indonesia.
The Indonesian Consulate also coordinated with the Ho Chi Minh City Union of Friendship Organizations to organize an online seminar on entrepreneurship between Vietnamese and Indonesian youth; visited and worked with the University of Social Sciences and Humanities Ho Chi Minh City (National University of Ho Chi Minh City), organized a Bahasa speech contest for students of the school and many other activities.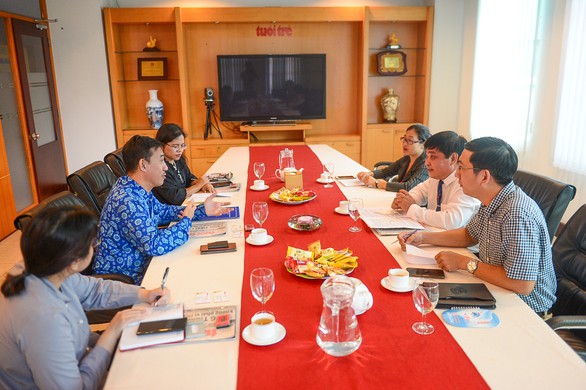 Consul General of Indonesia visits Tuoi Tre newspaper – Photo: QUANG DINH
Mr. Le The Chu told the newspaper Youth willing to act as a bridge to provide information about the friendship between Vietnam and Indonesia, useful information organized by the Indonesian Embassy and Consulate in Hanoi and Ho Chi Minh City such as scholarship information, open to tourism, economic and political events…