Initial information, around 13:15 this afternoon (September 4), a 16-seat car, BKS 92B-01828, is parked in the parking lot of a wedding restaurant located on September 2 (Hoa Cuong Bac ward, Hai Chau district). Da Nang) suddenly caught fire in front of the cabin.
Flames and columns of black smoke from this vehicle rose tens of meters high. Due to high winds and hot sun, the fire quickly spread and spread to a 16-seat car BKS 43B- 05254 owned by Mr. Nguyen Sang T. (39 years old).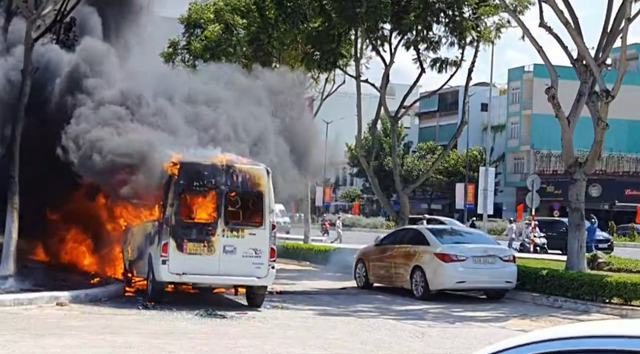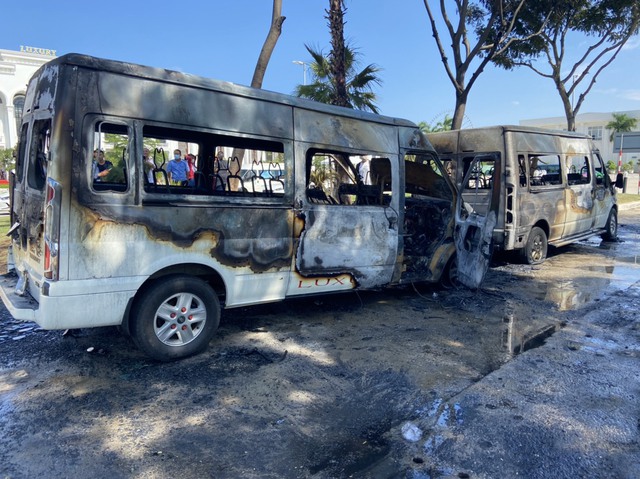 The fire broke out right in front of the wedding reception restaurant.
Not stopping, the fire continued to spread and severely damaged the car Hyundai Sonata BKS 43A-00207, owned by Ms. Nguyen Thi H. (38 years old) that was parked next to it.
The fire caused diners who were eating at the wedding reception in the restaurant area and the wedding party on 2/9 street. Immediately after, people called the fire brigade 114.
When the fire occurred, people and security forces promptly moved motorbikes and cars in the vicinity to the outside to avoid spreading the fire.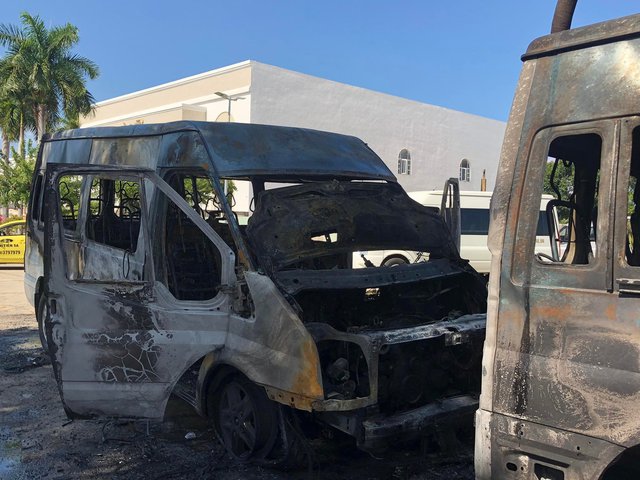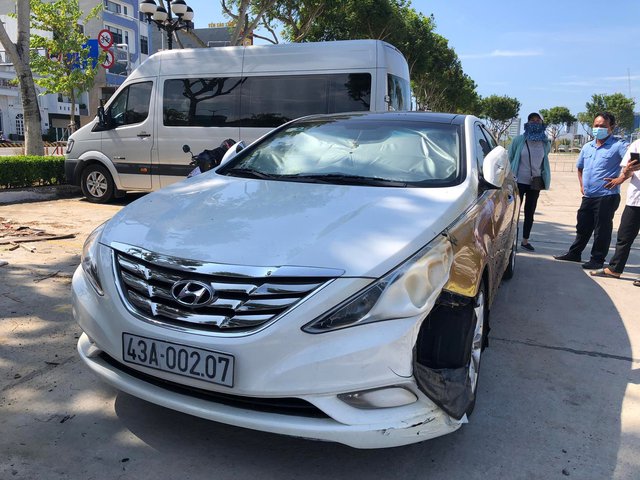 Part of the Hyundai Sonata car was also scorched.
Upon receiving the news, the firefighting force and the Da Nang City Police Department sent two fire engines along with dozens of officers and soldiers to the scene to extinguish the fire after 30 minutes.
The fire destroyed two 16-seat cars. In addition, a part of the Hyundai Sonata car was also scorched.
Cause of the fire is being clarified.