The ripe rice season in Hong Thai, Tuyen Quang is brilliant in a peaceful, peaceful but equally attractive way.

Besides Ha Giang, Yen Bai, Tuyen Quang is also a place to "hunt" impressive ripe rice. (Photo: Quang Hoang Hung)
Located at an altitude of over 1,200 meters above sea level, Hong Thai commune, about 50km from the center of Na Hang district, is one of the highest places in Tuyen Quang province.
Coming here on September and October of the year, visitors will admire a beautiful picture from the work of local people – beautiful terraced fields.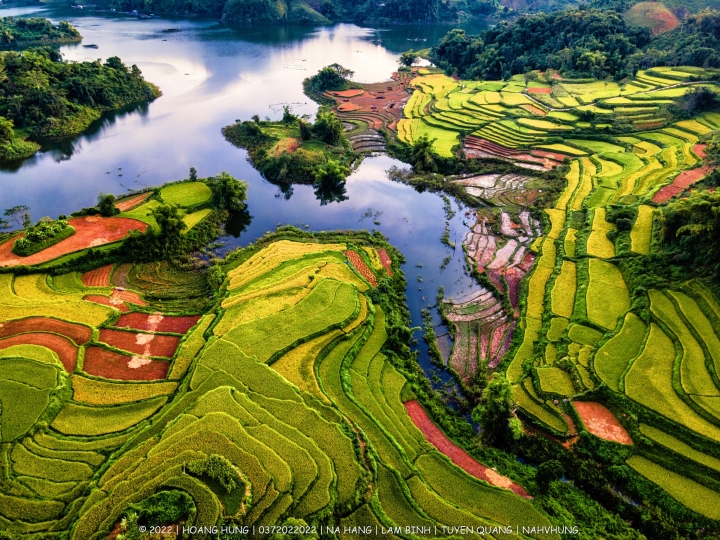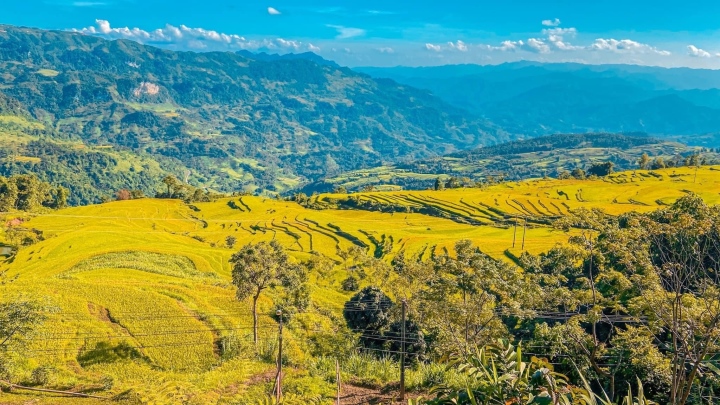 Depending on the terrain, the short length of the fields is also different, there are only 3 – 4m lengths, but there are also long stretches that cross many bends, spreading from one hillside to another with spectacular views. . That highland painting seems to attract travelers, inviting and welcoming all souls who love beauty and enjoy the transformation of nature.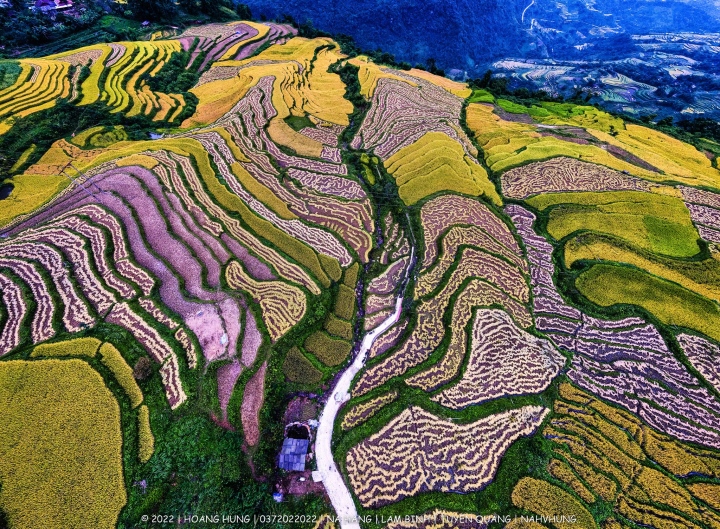 Impressive landscape painting created by fields. (Photo: Hoang Hung)
Come to Hong Thai these days, immerse yourself in the cool, fresh air, zoom your eyes out into the distance to capture all the magnificent mountains looming under the shadow of clouds, in the distance are small villages adorning the picture. In the brilliant yellow season, visitors seem to be watering their souls, and all their sorrows disappear before the peaceful poetic beauty of a pristine countryside.