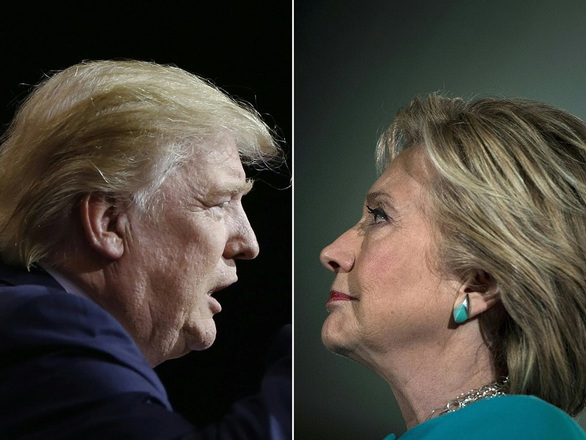 Former US President Donald Trump sued Hillary Clinton, a rival in the 2016 US presidential election – Photo: AFP
Judge Donald Middlebrooks dismissed Trump's lawsuit against Clinton, saying his accusations that Democrats tried to link his campaign to Russia were an attempt to "show off" political grievances, which are not within the jurisdiction of the courts.
Specifically, Mr. Middlebrooks said the lawsuit does not seek to resolve any legal violations, according to Reuters news agency on September 9. Judge Middlebrooks also said the court was "not the right forum" for Trump's complaints.
"He is seeking to flaunt a 200-page political manifesto outlining his grievances against those who oppose him," Judge Middlebrooks said.
Mr. Trump has filed a lawsuit against Mrs. Clinton, the Democratic candidate in the 2016 US presidential election, and several other Democrats, alleging deception, conspiracy to commit wrongdoing, causing harm. harm to him and other allegations in the 108-page lawsuit.
The lawsuit also includes complaints that Mr. Trump repeated several times in the White House during his four years in office after defeating Mrs. Clinton.
Mr. Trump also demanded compensation and punishment for the damages he suffered. The former US president said he had spent more than $24 million "in defense costs, legal fees and related expenses".
Other defendants in the lawsuit include Congressman Adam Schiff, who led one of the two impeachment investigations into Trump by the US House of Representatives, and Christopher Steele, a former British intelligence official who wrote a dossier on the links. Trump and his associates with Russia and sent it to the FBI and the media ahead of the 2016 election.
US intelligence officials and others in the US government have accused Russia of meddling in the 2016 US presidential election. Moscow has denied the allegation.
Representatives for Mr. Trump and Mrs. Clinton have yet to comment on Judge Middlebrooks' ruling.