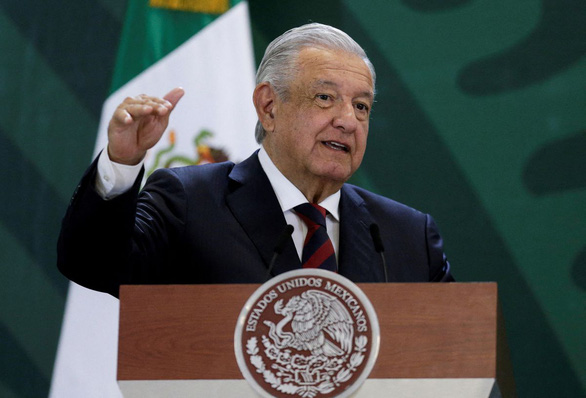 Mexican President Andres Manuel Lopez Obrador – Photo: REUTERS
Speaking at a press conference on September 30, Lopez Obrador said the information published in the Mexican media overnight about the cyberattack on the Ministry of Defense of this country is authentic.
President Lopez Obrador also confirmed the loss of information about personal health problems.
"It's true, there was a cyber attack," the Mexican leader announced. Lopez Obrador said hackers exploited a change in the military's IT systems, according to Reuters news agency.
According to local media, hackers had access to six terabytes of data from the Mexican Ministry of Defense, including information on crimes, audio recordings, and surveillance of the US ambassador to Mexico, Ken Salazar. .
The US Embassy in Mexico has not yet commented on the report.
The cyber attack comes a day after the Mexican government revealed that the crash of a military helicopter that killed 14 people in July was caused by the vehicle running out of fuel.
The hack also revealed that President Lopez Obrador, 68, was diagnosed with angina, and received 10 health consultations in the first half of January.
The Mexican leader, who suffered a heart attack in 2013, said he was taken to the hospital in January because of a possible heart attack. President Lopez Obrador said he is currently taking medication and exercising to treat high blood pressure, but insists he is fine.
According to Mexican media, the Guacamaya hacker group is behind the aforementioned cyber attack. Meanwhile, Mr. Lopez Obrador said the group of hackers may have foreign origin.
According to the nonprofit Distributed Denial of Secrets, Guacamaya is carrying out a series of cyberattacks targeting security forces in Latin America. The group has claimed responsibility for cyber attacks in Peru, El Salvador, Chile and Colombia.
Guacamaya accused the armed forces in the region of violence towards criminals.
Also this September, Mexican lawmakers passed a law expanding the powers of the armed forces to fight crime.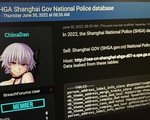 Hackers sell data of 1 billion Chinese people