This morning (September 15), Da Nang city introduced the program "Experience Danang tourism in digital space" upgraded version "One touch to Da Nang". This is the way Da Nang promotes the tourism industry in the digital space, stimulating demand with international visitors in the near future.
Up to now, VR 360 is the largest platform with real data on cyberspace in Vietnam. After 1 year of launch, this product has attracted more than 18,000 thousand hits and is highly appreciated by the community and tourism businesses.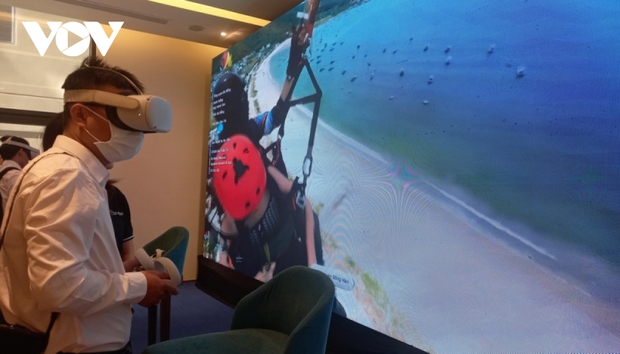 Visitors experience Da Nang tourism in digital space.
In order for visitors to have more new and interesting experiences on this platform, Da Nang's tourism industry continues to upgrade and add attractions and entertainment. At the same time, the tourism industry is also researching and adding 360 format videos and virtual universe technology to help visitors have the most authentic experiences such as: Setting up an account in a virtual environment, communicating, connecting with 3D character interface, voice interaction, screen sharing in 360 space, event organization.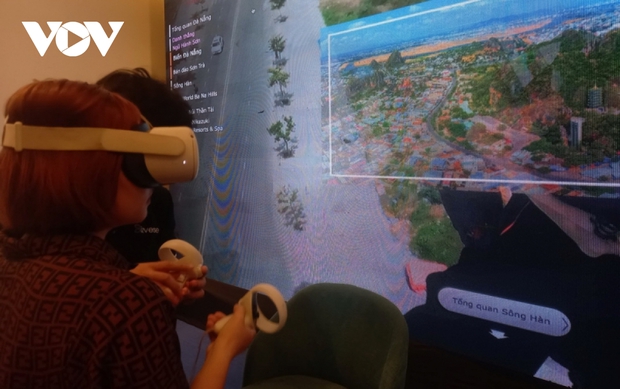 In the program "Experience Da Nang tourism in digital space", the Department of Tourism of Da Nang city signed a cooperation agreement to promote Da Nang tourism on digital space and television channels with many partners to stimulate tourism demand. Tourism promotion and promotion of Da Nang tourism to domestic and international markets, especially Northeast Asia and Southeast Asia markets in the period from 2022 to 2024. Ms. Nguyen Thi Hoai An, Director of the Promotion Center According to the Da Nang Department of Tourism, the trend of digital transformation brings opportunities for Da Nang tourism to get closer to key and potential markets and to open up methods of communication and promotion. new promotion and advertising: "The promotion of tourism in the digital space brings very good results. At the same time, it helps us to access many markets that we do not have the opportunity to promote directly during the pandemic. This is also a measure to restore Da Nang's tourism.