In the 1990s, the name Dan Truong emerged as a phenomenon with hits like Yellow love song, Life of cicadas, Orphaned white bird… Possessing a student's appearance, handsome with a sweet, romantic voice, the singer born in 1976 became "the symbol of youth" of many audiences of the first generation 8X – 9X.
Even Dan Truong is also known as "the idol of idols" when there are many 8X singers such as Isaac, Thanh Duy, Vu Cat Tuong, Bao Thy, Ho Quang Hieu, etc. is a fan of "Brother Bo".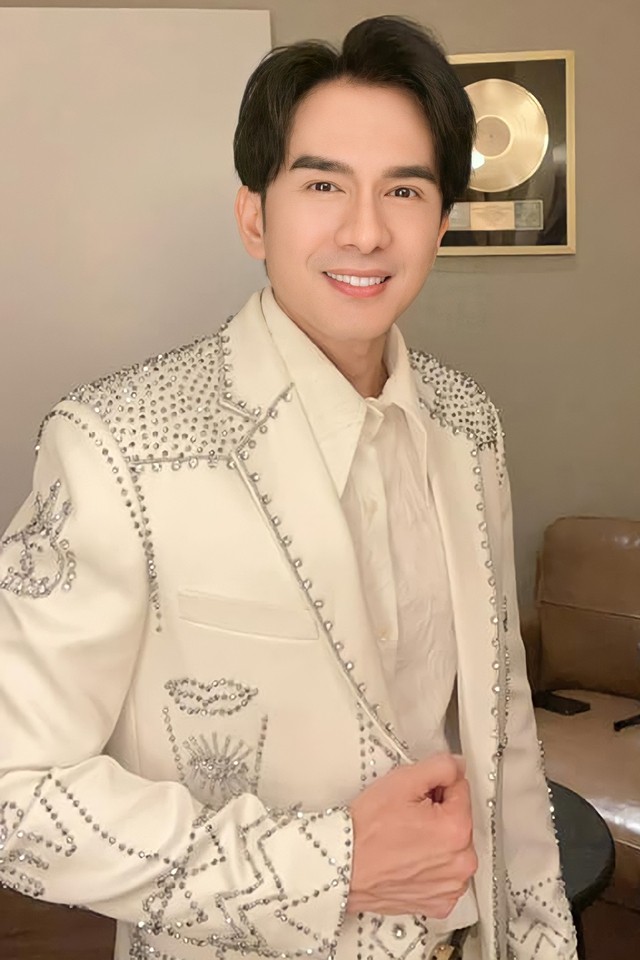 Dan Truong is the "youth symbol" of many first generation 8X – 9X audience.
But few people know, to get success today, Dan Truong had to make a lot of efforts. He was born into a poor family and had a poor childhood. It was the difficult situation that urged the male singer to constantly rise, to bring his family out of poverty.
Poverty childhood and a dream to change life so that the family's suffering is less
Dan Truong is the eldest son in a family of 4 brothers, under him there are 3 younger sisters. As a child, he and his family lived on the top floor of a dormitory. His apartment was both hot and without water. In order for the whole family to have water to use, the male singer had to go downstairs to carry each bucket upstairs and pour it into the jar.
Because his parents worked as workers, Dan Truong was used to their image of working in floods, coming back in the morning, and sometimes unable to return overtime. It was the hard work of his parents that urged him to do something to change the family situation.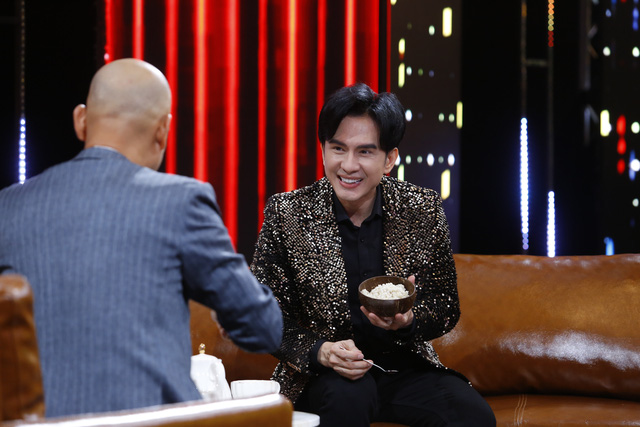 Dan Truong shared about his difficult childhood in the program "Weekend appointment".
"Living in poverty is the only way to see the value of life and know how to strive to rise up. I see myself as disadvantaged and difficult while other people are affluent and live more comfortably. I love my parents, my friends and family. You should be determined to do something big, change the life of the whole family."Dan Truong confided in the program Weekend appointment.
After finishing grade 12, Dan Truong stopped his education to pursue a career as a lathe, because he heard people say: "If you want to be rich, you will marry a lathe, if you want to dress up as a tailor". The male singer confided that the lathe job has helped him a lot in his singing work later, because it has forged him with carefulness and meticulousness.
Although he chose to follow a different path, the love of music in Dan Truong is still smoldering. With no conditions to study, he could only listen to music on tapes and sing songs with his friends. In 1996, luck smiled on the male singer when he won the second prize of a singing contest in District 10, Ho Chi Minh City.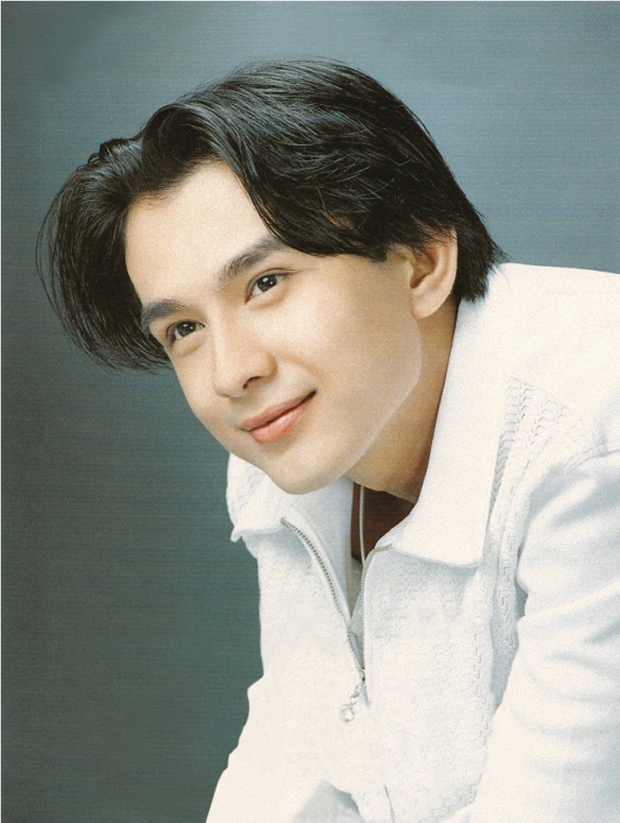 The handsome, scholarly appearance of Dan Truong in his youth made many fans flutter.
He said: "When the district held a singing competition, I was encouraged by my friends to participate. I was only going to participate. I only expected to win the second prize. At that time, I was invited by many votes to the singing venues, I was very surprised. When I was a child, I don't know what handsome is, I just heard people complimenting me. Unexpectedly, when I went on stage, people saw that bright spot. From here, I started singing.".
Thanks to his outstanding appearance and warm voice, Dan Truong quickly became an A-list star. At his peak, he was one of the most popular male singers in the Vietnamese music industry. In addition, the star born in 1976 also won many prestigious music awards at Green Wave, Golden Apricot, Platinum Star, HTV Awards, Zing Music Awards,…
Besides, he also achieved certain success when "encroaching" into the film industry. Dan Truong has participated in many popular works such as Legend of Martial Arts (2007), Third Student (2009), Love you! Dare I? (2013), Father Ghost (2019),…
Planning to stop singing to enjoy life and dreams at the age of U50
Up to now, Dan Truong has had 27 years of pursuing a singing career. With the successes he has achieved, he has built a solid position in the music industry. When there was no longer pressure to be famous, he confided that he only sang for passion, and no longer cared about the glory.
At the age of 46, Dan Truong also wants to reduce the pace of work to slow down. He shared in the program Weekend appointment: "I plan to sing less again from next year. Since the age of 20, I have always run shows. Therefore, I also started to want to enjoy life".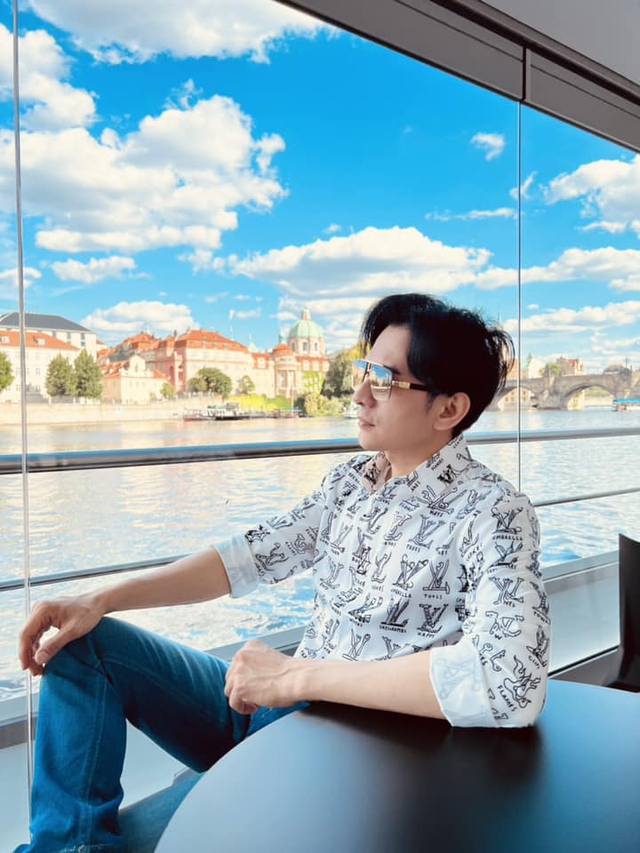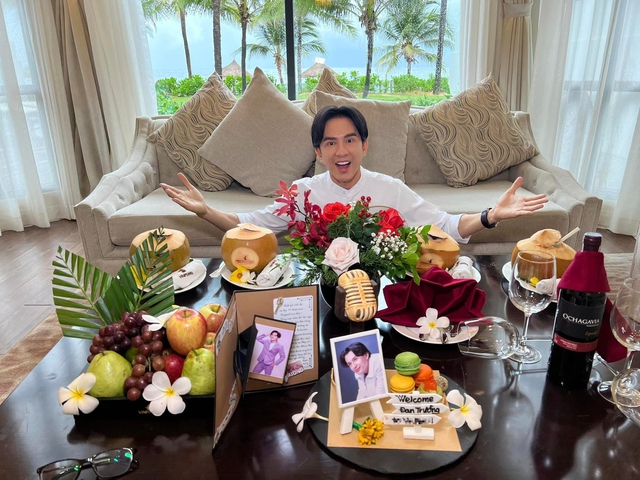 At the age of U50, Dan Truong plans to stop singing to enjoy life.
Although handsome and famous, Dan Truong has a not-so-smooth love life. He was married for 8 years with businessman Thuy Tien. But then the couple announced their separation in July 2021, causing many people to regret.
After the divorce, Dan Truong lives alone and maintains a good and civilized relationship with his ex-wife. Although they are no longer husband and wife, Dan Truong and Thuy Tien have always accompanied each other in taking care of their son. They want their children to grow up like normal children, full of love from both parents.
Dan Truong's son – Mathis Thien Tu is considered to have inherited the handsome, intelligent look of his father and the agility and personality from his mother. Although he was only 5 years old, he was able to speak 4 languages ​​English – Vietnamese – Chinese – Spanish. Besides, Dan Truong's son also shows his fashion talent and especially loves singing and dancing.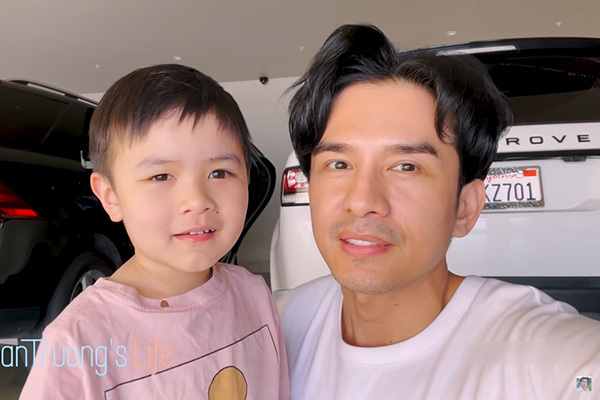 Dan Truong's biggest goal at the moment is to take care of and nurture his son's dream of becoming an entrepreneur.
Although his son has a talent for art, Dan Truong does not want him to follow in his father's footsteps, the reason is that as an artist, he has to travel around, he does not have much time for his family. The male singer confided that his goal now is to take care of and nurture his son's dream of becoming an entrepreneur, so that he "no longer has to be too hard on himself, living a closed life like his father".
Besides, Dan Truong also expressed that his biggest wish at the age of U50 is health. The male singer confided: "I just want to be healthy, because every year that goes by, I feel a little weaker. Only when I have health can I take care of my family, sing and do other things."