Earlier on the afternoon of August 4, at Tan Phong town (Quang Xuong district), functional forces checked a truck carrying a control plate 89H – 018.30 (driver Dao Phuc Thanh, address in Dai commune). Hung, Khoai Chau district, Hung Yen province), discovered on the truck carrying 1.2 tons of frozen pig intestines, packed in 30 foam boxes, the outside was covered with sacks.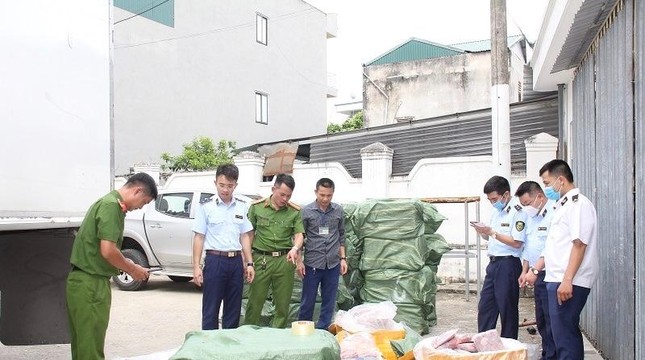 The scene of handling frozen goods of unknown origin
The entire quantity of goods above has no information on origin, no certificate of food safety regulations, terrestrial animal quarantine certificate and invoices and documents as prescribed. The driver claimed that this food was being transported from Ho Chi Minh City. Hanoi goes to consume in the southern provinces.
On August 5, the functional force of Thanh Hoa province carried out an inventory of goods and handled them according to regulations.