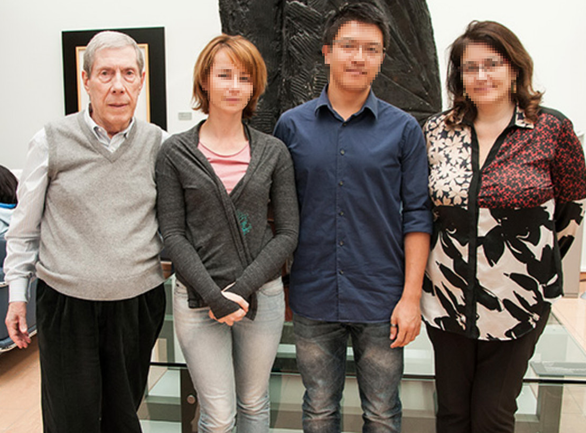 Mr. Piero Anversa (left cover) in a group photo in Lugano, Switzerland – Photo: REUTERS
Reuters news agency recently published an article investigation related to the case.
Accordingly, in 2001, medical scientist Piero Anversa caught the world's attention when heNg claims adult stem cells can regenerate the heart or even cure heart disease, the leading cause of death in the US.
Millions of dollars in US government subsidies then poured into Mr. Anversa's lab at Brigham Hospital in Boston. This is also the hospital used to teach students of Harvard Medical School.
The leading scientific journals have published Mr. Anversa's articles. The American Heart Association (AHA) declared him a "pioneering researcher".
When selected to work with Mr. Anversa, Mario Ricciardi, a 39-year-old Italian molecular biologist, is delighted.
However, he began to doubt when in 2011, during a year of work, Mr. Ricciardi was always unable to copy important findings from his famous boss. At the same time, he is also concerned that the data and images of the cells are being manipulated.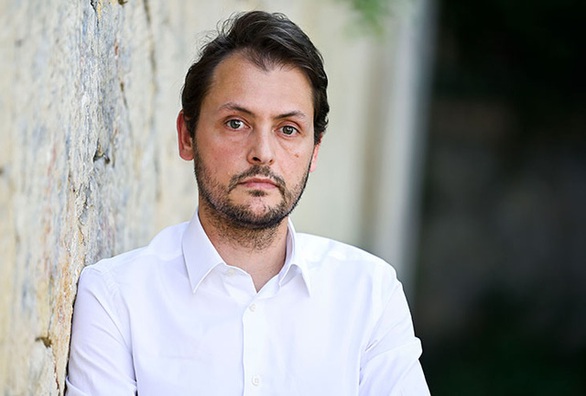 Italian biologist Mario Ricciardi – Photo: REUTERS
He raised his concerns with Brigham Hospital officials, saying the results of Mr Anversa's "blockbuster" study appeared to have been faked.
After an investigation that lasted nearly six years, Brigham Hospital and Harvard University wrote a brief statement that they had found "fake or fabricated data" in 31 papers published by Mr Anversa and his collaborators. his writing.
In April 2017, the US Department of Justice separately concluded in a civil settlement with Brigham Hospital that Mr Anversa's lab relied on "fabrication of data and images" to seek funding. government.
However, according to Reuters, Over the past two decades, federal and private grants have continued to pour into the lab.
In particular, the US National Institutes of Health (NIH) spent at least 588 million USD on his research Antwerp since 2001. In March 2013, when the federal government was notified of the charges against Anversa, the NIH continued to invest $249 million in the research.
This has sparked a heated debate about whether federal money is being wasted.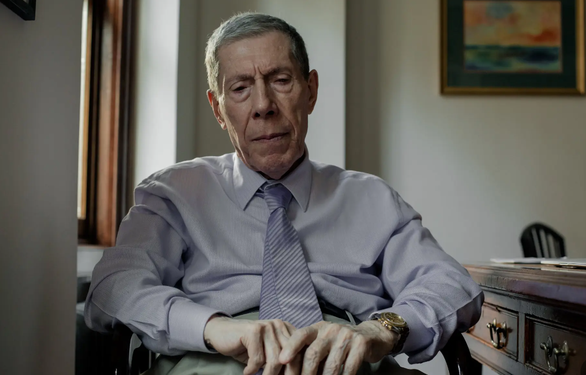 Piero Anversa's image in an article of The New York Times in 2018 – Photo: The New York Times
"We now know that adult stem cells do not regenerate the heart and previous research has shown that to be wrong. Why do such studies persist?" said Jeffery Molkentin, director of differential cardiovascular biology. died at Cincinnati Children's Hospital, commented.
Meanwhile, a large number of heart patients – unaware of the allegations related to the adult stem cell research program – still signed up to participate in the experiment.
Finally Brigham Hospital and Harvard University agreed to bring the Anversa scandal to light. However, they have yet to provide a full public statement of what they know.
Both units declined to answer questions about Anversa and his lab, saying investigations into the incident were "secret".
Reuters visited Mr. Anversa's New York City apartment building in May. Mr. Anversa, now 83, declined to comment and said he "didn't want to repeat".
The NIH, meanwhile, said it took "research misconduct very seriously", but declined to comment on the Mr Anversa case, saying it was "a matter of secrecy".