Each old street in the capital, big or small, has its own names and hidden stories that not everyone knows.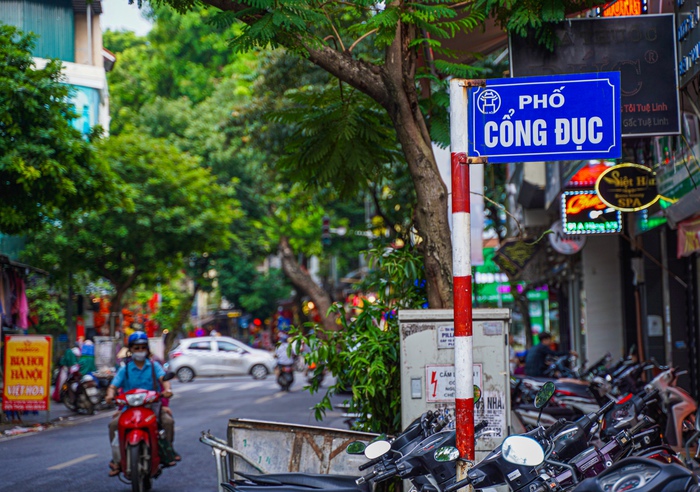 Gate Duc Street is a narrow street, about 110 m long, now in Hang Ma ward, Hoan Kiem district, (Hanoi). The street goes from Hang Ma junction and ends at Hang Vai junction.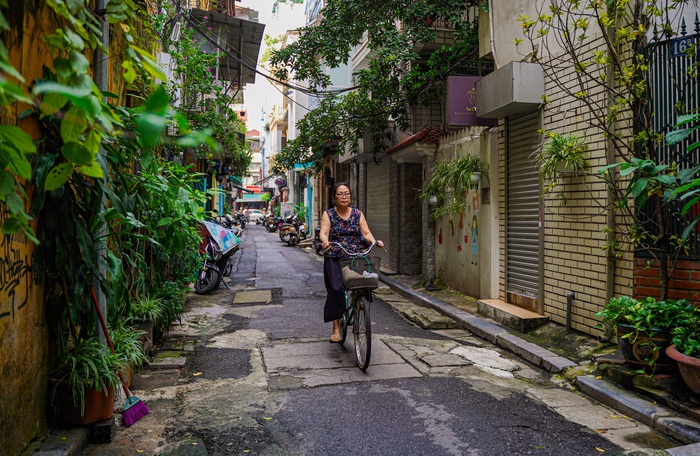 In 1882, the French invaded and occupied Hanoi. The French broke through the wall to get in and out and convenient for trading or hanging out at Dong Thanh market. Since then, the street has been named Chic Gate, which means that there is a gate that opens in the east wall. Today, the small street still retains its peaceful appearance, nestled almost separate from the hustle and bustle of the city.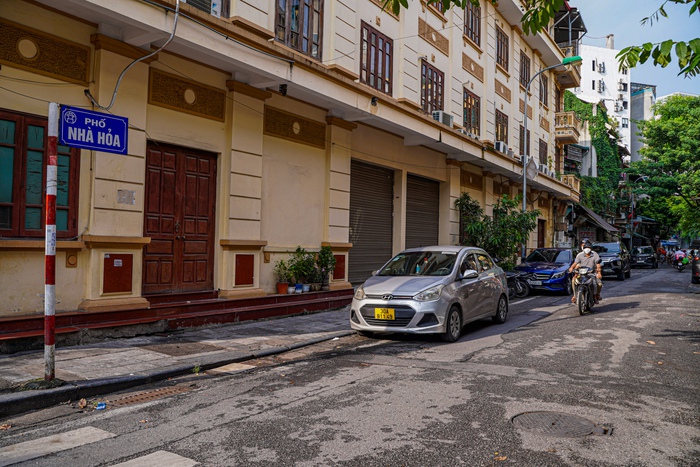 Nha Hoa Street is a street in Cua Dong Ward, Hoan Kiem District. The street is 128 m long, 6 m wide, starting at the 5 intersection of Hang Ga, Hang Dieu, Hang Phen, Cua Dong streets to the corner of Duong Thanh and Bat Dan streets.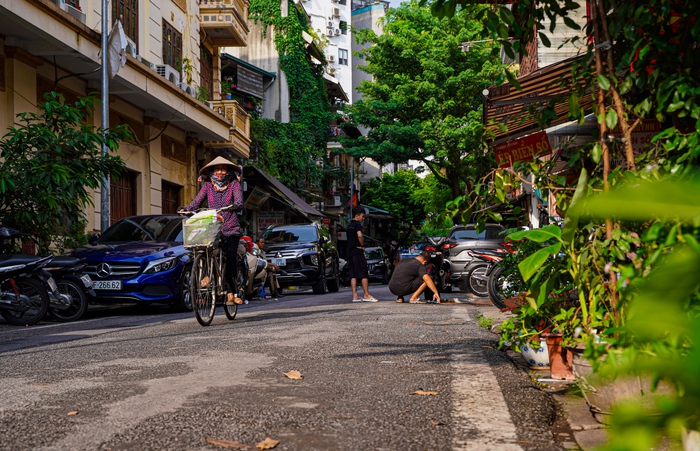 The reason the street has such a name is because in the past, houses were all made of rudimentary and flammable materials such as bamboo and wood, so fires often occurred. Therefore, people here have built a temple to worship the God of Fire. Currently, Nha Hoa Temple (30 Hang Dieu) is the only temple worshiping the God of Fire in Vietnam.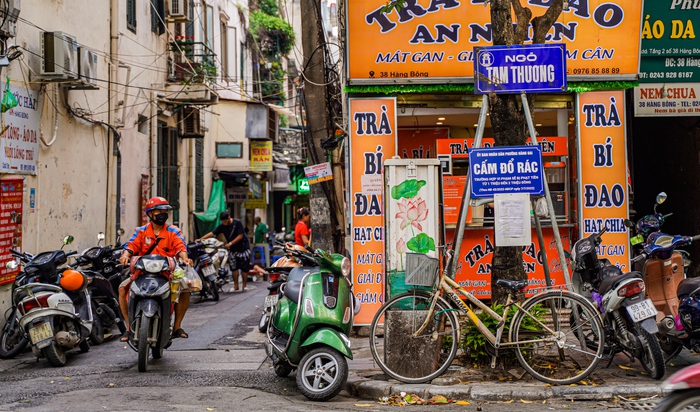 Tam Thuong is a narrow and short alley of just over 100 m, the south side opens to Hang Bong street. Accordingly, the name Tam Thuong dates back to the early 19th century, under the Nguyen Dynasty. At that time, Hanoi officials had built a warehouse to temporarily store the tax paid by the people before moving to the main warehouse, called the temporary Thuong warehouse. Therefore, this road was later changed to Tam Thuong alley, which was called Ruelle Tam Thuong during the French colonial period.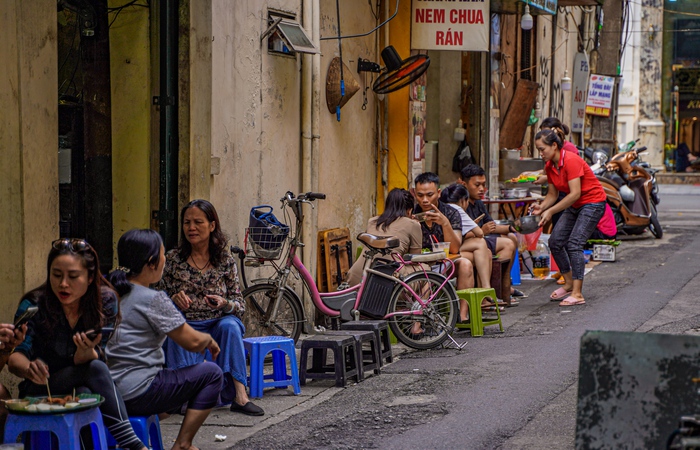 In addition to the nostalgic and simple features, today's Tam Thuong alley has many changes with high-rise houses and shops growing close together. During the day, the small alley is quite quiet and deserted, but from 5 pm onwards, Tam Thuong alley is known as a familiar place for young people to eat and drink with the famous fried spring rolls.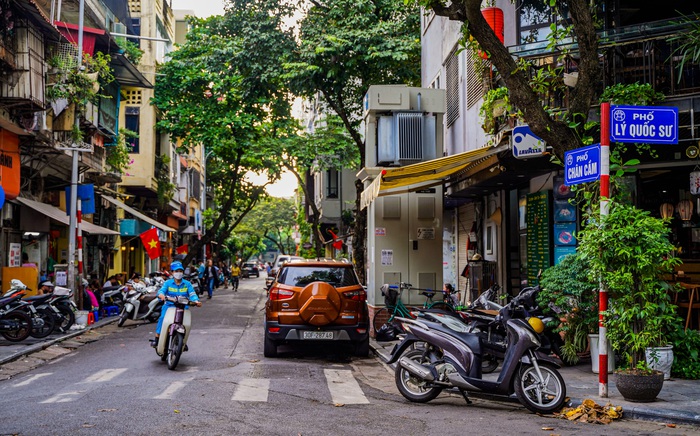 Chan Cam is a street in Hang Trong ward, Hoan Kiem district, connecting Ly Quoc Su with Phu Doan. The street is 136 m long and 6 m wide. It is known that Chan Cam was formerly the land of Chan Tien and Minh Cam villages of Tien Tuc canton, old Tho Xuong district. By the middle of the 19th century, these two villages merged into one Chan Cam village and Tien Tuc was renamed Thuan My canton.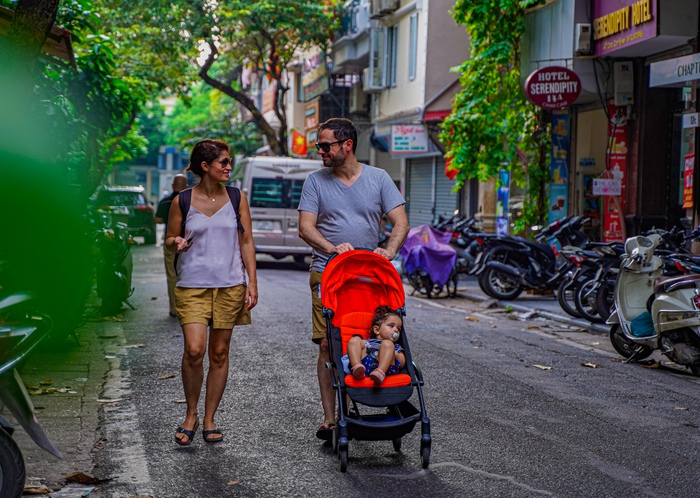 Today, Chan Cam is a busy street, a familiar address for fashion and culinary followers in Hanoi.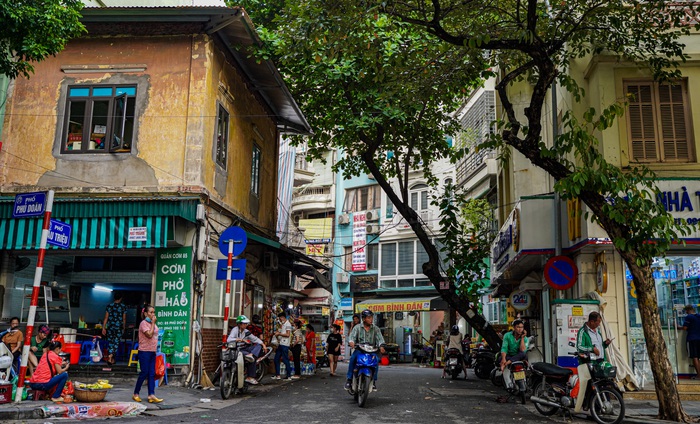 Au Trieu Street has a length of 210 m, a width of 6-7 m. Is the street connecting from Ly Quoc Su to Phu Doan street, next to Hanoi Cathedral. The street is named Au Trieu (Ba Trieu baby) to commemorate Mrs. Le Thi Dan, a resident of The Lai Thuong village, Huong Tra district, Thua Thien province. She was an active figure in the Dong Du movement, in charge of liaising with domestic establishments and sending patriots abroad.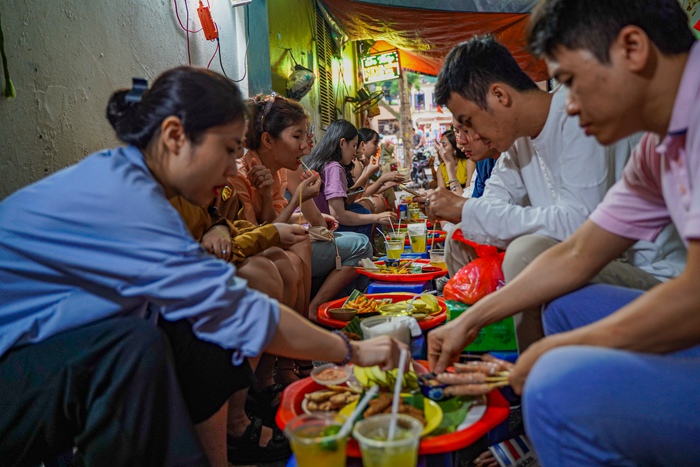 Today, the street becomes quite busy when the shops are springing up like mushrooms. Au Trieu becomes an ideal place for couples to date every weekend when they can both see the Cathedral and enjoy the famous grilled spring rolls.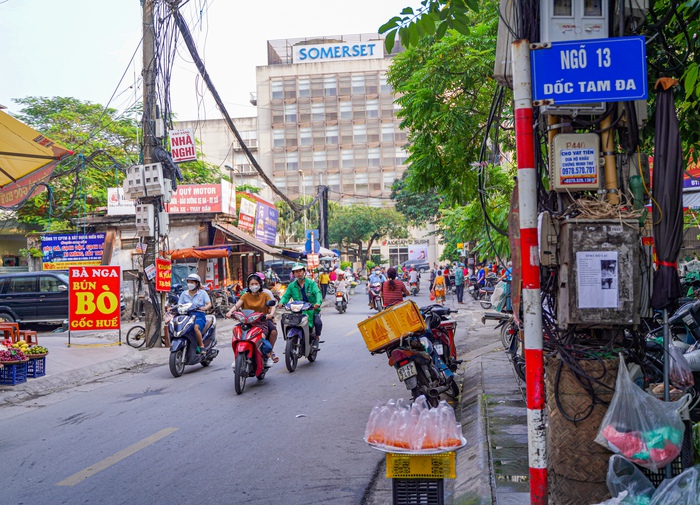 Tam Da slope is 153 m long and 6 m wide. This slope connects from Thuy Khue Street to Hoang Hoa Tham Street. Tam Da slope is located in Tay Ho district. There are many legends surrounding this name, but according to author To Hoai writing in the book "Hanoi Van Van – Village, sidewalk alley" explains, the reason for this name is because there was Ich Phong's house here in the past. In front of the gate, there is a statue of Tam Da: Phuc, Loc, and Tho, so people used to call it Tam Da house and now it is Tam Da slope.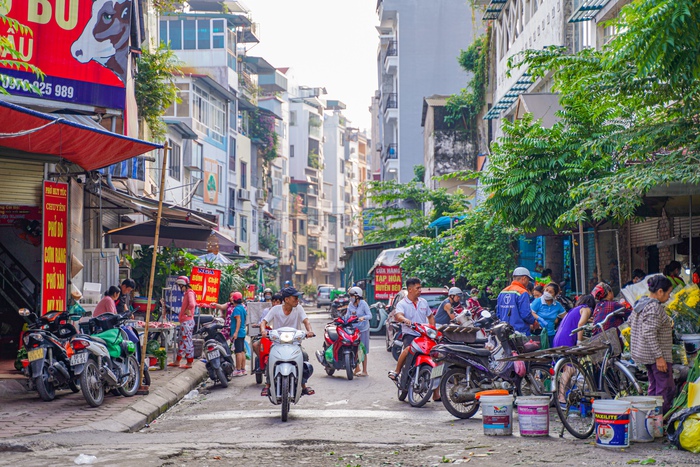 Currently, right next to the slope is Tam Da market. Every day, this place takes place extremely busy trading activities.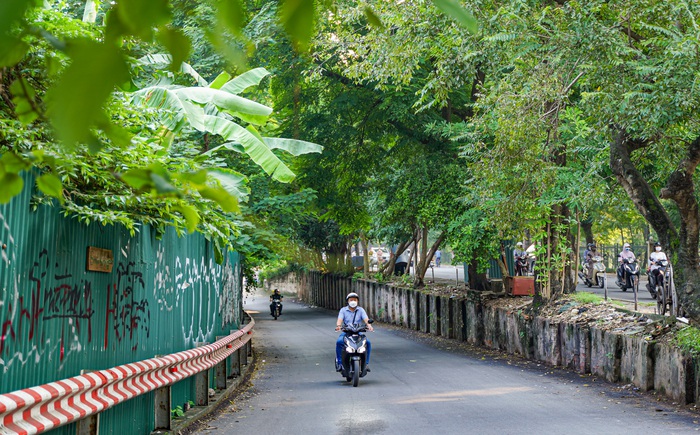 La Pho slope is a slope about 300m long, located in Tay Ho district, connecting from Hoang Hoa Tham street to Thuy Khue slope. Located next to the wall of Hanoi Botanical Park.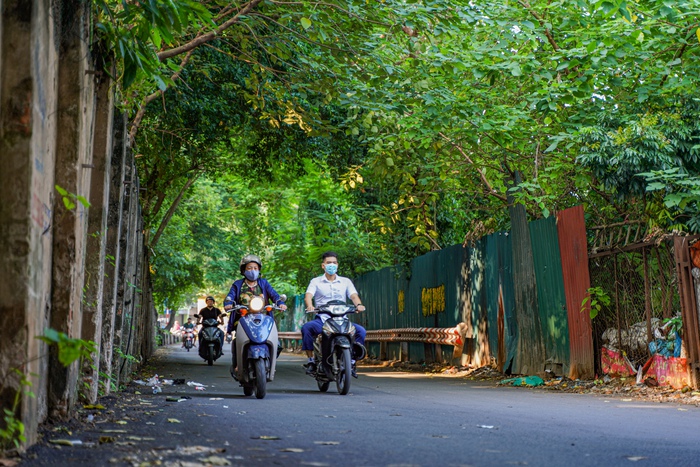 In 1873, since the beginning of the occupation of Hanoi, the French have paid great attention to developing the urban environment here. In 1888, the French established "Jardin d'essal" (Plant Experimental Garden) with an area of ​​33ha (now called Botanical Garden). The garden is divided into two zones: The high area (by Hoang Hoa Tham street) is a garden, raising animals is a place for walking and entertaining… The low area (by Thuy Khue street) is a nursery, nursery of indigenous and imported varieties. from Africa, America and Europe. The first incubator was a Frenchman named Laforge. Therefore, it is also called Laforge garden, from which there is Laforge slope… People later read it as La – Pho, and this slope is named La Pho to this day.