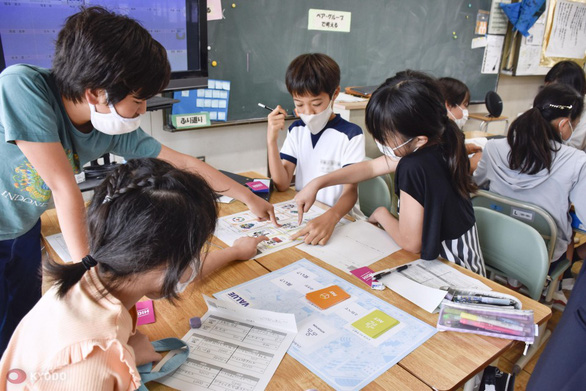 Kamakura Elementary School students are playing a game where they have to determine the highest value for "objects" from random cards – Photo: KYODO
Currently, instead of using cash, most students in Japan are often using IC cards, cards that are capable of paying for travel and shopping expenses. This results in children often having little opportunity to realize how much money they have spent, Kyodo news agency reported.
Faced with this situation, Japan has promoted compulsory money education programs for children under the age of 18 to improve children's knowledge of money.
Kyodo said: "Most of the money lessons will be taught by teachers using entertaining games to impart useful knowledge to the children."
For example, at the end of May, at Kamakura Elementary School (Japan), teachers organized a card game sponsored by Mitsubishi UFJ Morgan Stanley securities company.
In it, the company's game will force students to point out which is the object or object of higher value from random cards.
Through the game, the Mitsubishi UFJ Morgan Stanley company wishes to help children practice independent thinking about the value not only of money but also the value of life, the Mitsubishi UFJ Morgan Stanley website says. know.
Mai Araya, a teacher at Kamakura Elementary School, hopes that: "Her students will see money as a gateway to help them better understand the value of many other things in society."
University of Tokyo Kasei Gakuin professor Kyoko Uemura said that modern society requires all of us to know how to manage finances. That's why "Adults shouldn't be afraid to talk about money in everyday conversations with their children."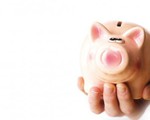 Teaching "young buffalo" about money (but not only about money)