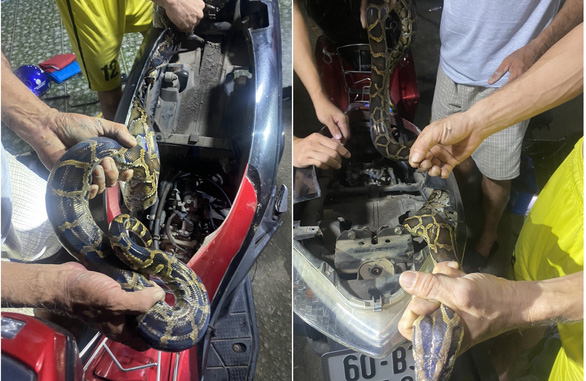 The python inside the motorbike that people caught – Photo provided by people
On November 16, the Forest Protection Department of Ho Chi Minh City received and rescued a python weighing about 4kg, nearly 2 meters long, assigned by a resident.
Mr. Pham Trong Vinh (42 years old) said the python was discovered by him inside the trunk of a motorbike built in the yard of a workshop in Phong Phu commune (Binh Chanh district). Vinh and another person had to use a screwdriver to open a plastic box in the trunk of the car to catch the python.
"Maybe this python crawled into the yard from the canal and trees outside, then I got inside the motorcycle jacket and got stuck, it took me and another person about 30 minutes to catch the python and take it out" – Mr. Vinh said and handed over the python to the authorities. With the hope that the python will be released back to the natural environment.
Receiving the above python and bringing it to the rescue, the forest rangers determined that this was a ground python, gender: female, weighing about 4kg, nearly 2m long, scientific name is Python bivittata belongs to group IIB in the list of rare and endangered forest animals.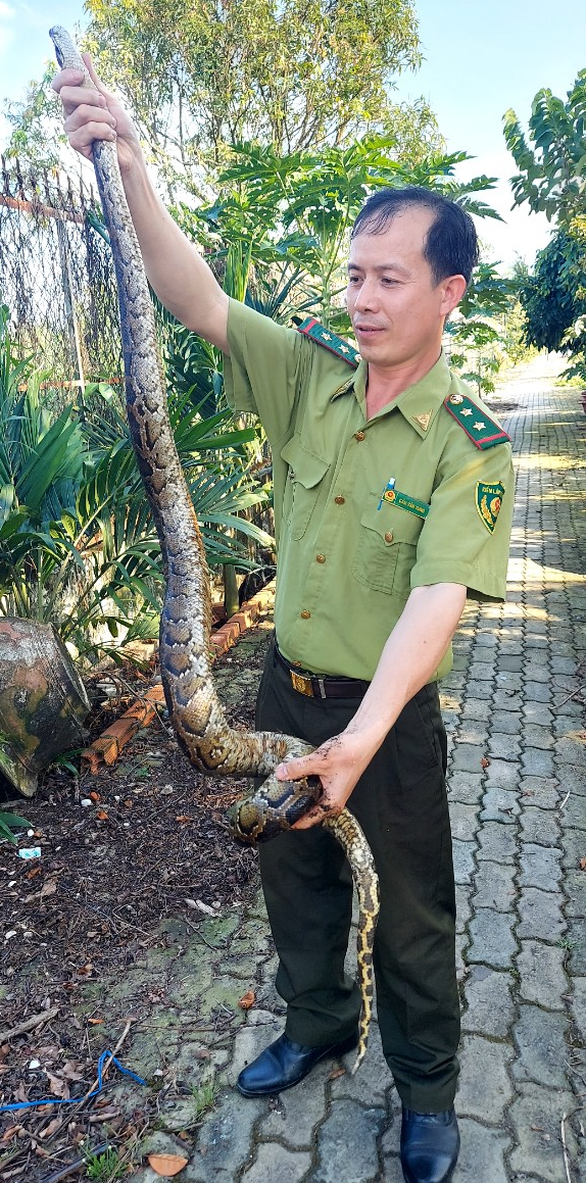 The python that the Ho Chi Minh City Forest Protection Department received from Mr. Pham Trong Vinh – Photo provided by functional forces