The reason Mr. Alfie Haaland said this is because he understands that his son Erling is an ambitious person who loves to explore new things. Therefore, Erling Haaland will leave once he feels he has had the full experience at Man City.
"Erling spent two and a half years in Germany, maybe he will try for two and a half years in the UK, and then Spain, Italy and France," Mr Alfie told The Times. "I don't know if he really wants to, but I think he wants to test his ability in the big tournaments."
"I think money is important to everyone in this world. Sometimes the focus isn't on making the most money, but obviously you always want to make as much as possible."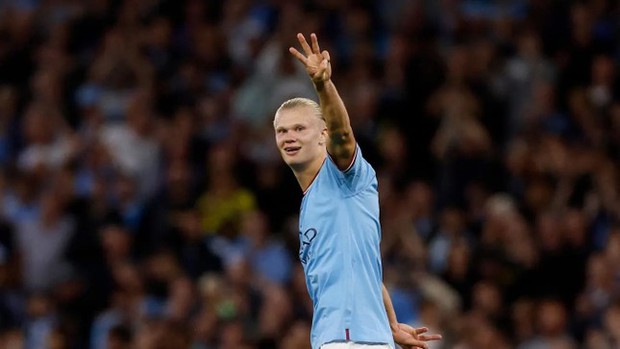 Haaland will only stay at Man City for a maximum of 3 seasons?
The message "only two and a half years" with Man City shows that Alfie Haaland, who has a great influence on his son's choices, is making Man City awkward. Because Haaland is their most important character.
With 14 goals in just 10 games for the new club in all competitions, Haaland has broken many unprecedented records. He is also leading the list of Premier League top scorers 2022/23.
The Norwegian striker's influence is so great that he has scored 14/29 goals, accounting for 48% of the team's total goals in the English Premier League and Champions League. His contract is valid until 2027. Therefore, if Haaland retains the current leading position at Etihad, Man City will find ways to prevent him from leaving.