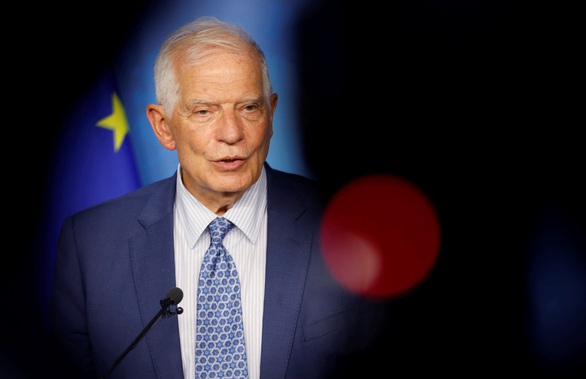 EU High Commissioner for Foreign Affairs and Security Policy Josep Borrell – Photo: REUTERS
Mr. Borrell made this statement on September 5 during a meeting in the European Parliament reported by the AP news agency.
"The main message of today's meeting to the world is that the EU will continue to support Ukraine politically, financially, humanitarianly and militarily for as long as Ukraine needs and according to Ukraine's needs," said Borrell. speak.
"Our main goal is to help Ukraine to end the war, we want to end this war quickly but not in any way. We want this war to end with compliance, respect and dignity. respect Ukraine's sovereignty," Borrell clarified.
He also added that "the longer-term prospect is to help Ukraine achieve peace, which means building a modern, democratic, independent and prosperous Ukraine".
Also on September 5, Borrell warned that arms stockpiles in the EU were low and called on member states to better coordinate spending on military supplies.
"The military stockpiles of most of the member states are exhausted, but very much depleted, because we have very much equipped Ukraine," he said during a meeting with European MPs.
He said that the EU's arsenal must be filled again and the best way is to work together to buy weapons cheaply.
Mr Borrell warned that if member states continued to expand their military capabilities the old way, "the result would be a huge waste of money, as this is not the way to fix the duplication problem." which has existed for a long time as well as to solve existing problems".
During a meeting in the Czech Republic last week, EU defense ministers debated better coordination of military supplies and resources, procuring more ammunition and weapons such as air defense systems to support them. Ukraine.
Mr. Borrell also stated that the EU missed the opportunity to train the Ukrainian armed forces a year ago despite the request of some member states.
"Unfortunately we did not do so, and now we regret it. We regret that last August did not meet this request. If the EU had reacted at that time, we would have been there. in a better situation," Mr Borrell said.