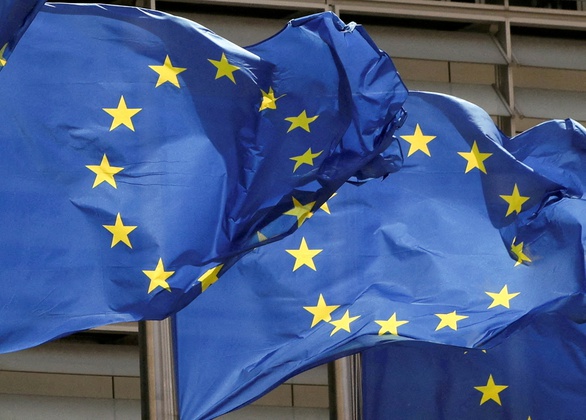 EU adds 65 more Russian citizens and organizations to the new sanctions list – Photo: REUTERS
According to Reuters news agency, the release of the names of 65 Russian individuals and organizations mentioned above is part of the latest round of EU sanctions against Russia for conducting a special military operation in Ukraine.
Earlier, the EU announced a ban on the import of most oil and Russia's leading bank, Sberbank, from the SWIFT international payment system.
Among the 65 people and organizations newly blacklisted are Elizaveta and Nikolay Peskov, the children of Mr. Dmitry Peskov – Putin's spokesman and Mr. Peskov's wife – Tatiana Navka.
Russia's state news agency TASS quoted Mr. Peskov as saying that blacklisting his family after the US decision showed the EU's "lack of independence". He said his daughter studied in France and loves France very much, but now she lives and works in Russia.
Aleksandra Melnichenko, the wife of Russian billionaire Andrey Melnichenko, is also among a group of 65 individuals recently added to the EU's additional sanctions list.
Mr. Melnichenko has been blacklisted since March 2022 but has managed to avoid damage to his companies by transferring ownership to his wife, according to Reuters.
The latest sanctions also apply to Arkady Volozh, the former CEO of Yandex Company – the Russian internet giant. Yandex company has shares in many Russian state banks.
The EU says Yandex has pushed for one-way posts and little display of articles critical of the Kremlin and the war in Ukraine.
Shares of Yandex fell about 10% after the EU announced new sanctions but then recovered, only down about 6% as of 22:00 on June 3, Vietnam time.
In addition, on the EU's sanctions list this time, there is also Russia's National Payment Depository Center.
So far, the EU has put more than 1,100 Russians under sanctions related to Russia's military campaign in Ukraine.