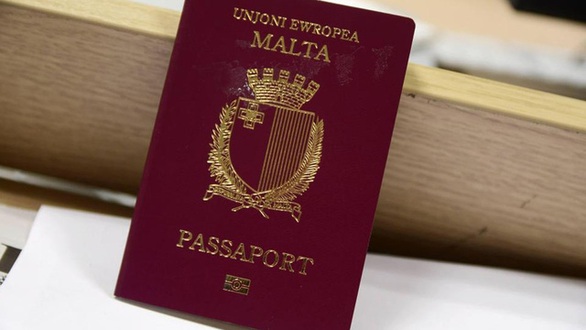 Malta Passport – Photo: TIMES MALTA
According to News Agency Bloombergon September 29, the European Commission (EC) announced it would sue Malta to the Court of Justice of the European Union (ECJ) regarding the "Investor Citizenship Program", commonly known as passport. gold of this island nation.
Didier Reynders, the EU's justice commissioner, said: "The granting of EU citizenship in return for pre-determined payments or investments, without any involvement has any real connection with the Member State concerned, Malta is in violation of EU law".
"The values ​​of the European Union are not for sale," Reynders said.
According to the European Parliament (EP), the "settlement investment" industry has proven to be lucrative. Some member states earned more than 21 billion euros ($20.3 billion) between 2011 and 2019 from the sale of "golden passports".
Malta said it was cooperating with the EC "constructively and in good faith". At the same time, the island nation "strongly rejects the interpretation offered by the EC".
The Ministry of Interior of Malta said in a statement: "The program is based on robust due diligence processes, which aim to address the risks associated with money laundering and terrorist financing. At the same time, the process ensures only deserving individuals acquire Maltese citizenship".
The EU in 2020 issued a legal ultimatum to the island nations of Malta and Cyprus to stop offering their golden passport schemes.
Cyprus at the time announced it would end its golden passport investment program. However, since then the island nation has continued to process previously registered applications, the EU said.
In July 2021, Cyprus completed processing all outstanding citizenship applications. However, the EC said it was continuing to "closely monitor" the situation in the island nation before deciding on next steps.
Malta has suspended its "golden passport" program for citizens from Russia and Belarus, following Russia's special military operation in Ukraine.
However, the island nation continues to implement citizenship for some nationals of other countries and has no intention of ending the program of selling "golden passports".
Malta is an island country in the central Mediterranean, located between Sicily and the North African coast.
With a population of about 516,000 people on an area of ​​316 km2Malta is the 10th smallest country in the world by area and the 4th most densely populated in the world.