On July 3, talking to a reporter of Nguoi Lao Dong Newspaper, Mr. Tran Van Truong, General Director of Hoang Gia Seafood International Trading Co., Ltd (Hoang Gia seafood store chain), said that in the batch of lobster which his company has just imported from Canada has an extremely rare golden lobster.
"This is a wild-caught cold-water lobster imported by air from Canada to Vietnam and is in a very healthy state. We feel lucky to be the owner of this lobster. According to foreign documents, the rate of finding golden lobsters in the wild is 30 million, only 1, first appearing in Vietnam "- the owner of this shop informed.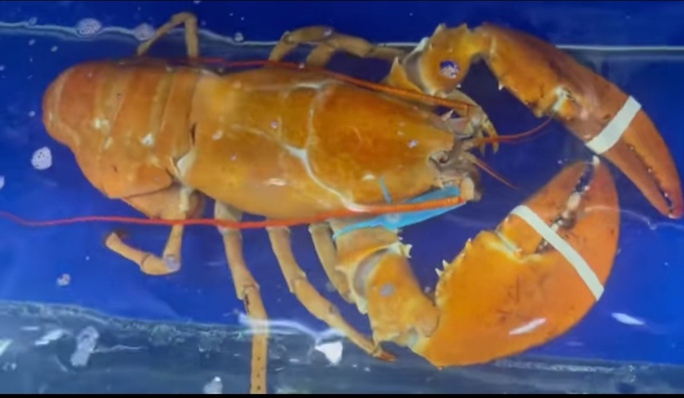 Yellow lobster imported from Canada is on display in Ho Chi Minh City
According to the reporter's observation, the lobster has a striking color like a gold bar. In the past few days, when information about golden lobster appeared on social networks, there were customers who wanted to spend 150 million VND to own but Mr. Truong did not sell.
"We display it at branch 954 Nguyen Van Linh, Tan Phong ward, district 7 for customers to admire for about a week, then we will transfer it to Nha Trang Institute of Oceanography" – Mr. Truong expressed.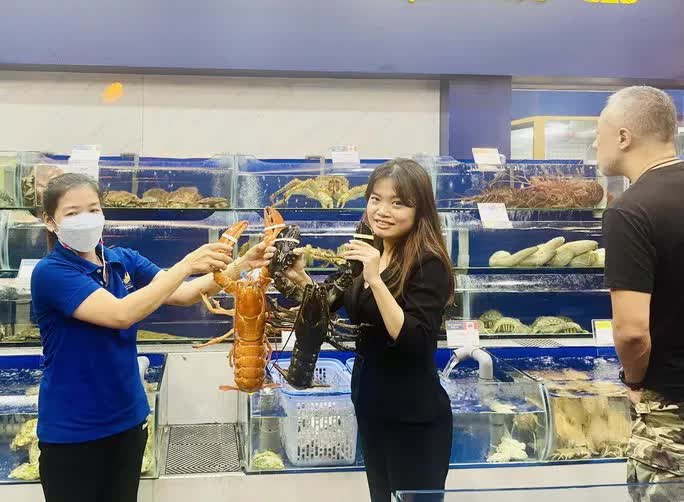 Yellow lobster has a different color, attracting visitors
Canadian lobster, commonly known as Alaska lobster, is one of the popular imported seafood in Vietnam in recent years due to its popularity in the market.
Thanks to the import tax rate of 0% under the Comprehensive and Progressive Agreement for Trans-Pacific Partnership (CPTPP), the import value of lobster in 2021 will reach CAD 7 million (about VND 126.6 billion), doubling it. compared to 2019.
According to importers, from the beginning of 2022 until now, the Covid-19 epidemic in Vietnam is under control, the recovery of restaurants and hotels has helped lobster consumption continue to increase. The price per kilogram of live Canadian lobster ranges from 1.2-1.4 million VND, depending on the size.