Consumers, when entering stores, especially supermarkets to buy goods, means they have accepted to buy at a higher price than in traditional markets with the thought that the goods sold have been checked and verified by the retailers themselves. supermarket.
The case of smuggling vegetables of unknown origin under the guise of VietGAP into the supermarket was reflected in the past time, despite the fact that the names of vegetable suppliers were public, dishonest. But consumer psychology has been more or less affected, skeptical…
"When I went to the supermarket to buy, I put my full trust in the origin of vegetables, for the suppliers and distributors of vegetables for the supermarket. After the recent incident, I felt that my health was not good. guaranteed even though the price difference is much higher than that of goods bought at the market," said Ms. Ho Thi Khanh Huyen (Tay Ho, Hanoi).
Meanwhile, Ms. Do Quynh Tho (Tay Ho, Hanoi) said that she believed in supermarkets before, but after learning that vegetables from outside were smuggled in, she felt that she had been deceived.
Ms. Dinh Thi Diem Quynh emphasized that heavy fines must be imposed, not deterrence because otherwise this problem will persist for a long time. Consumers are affected the most.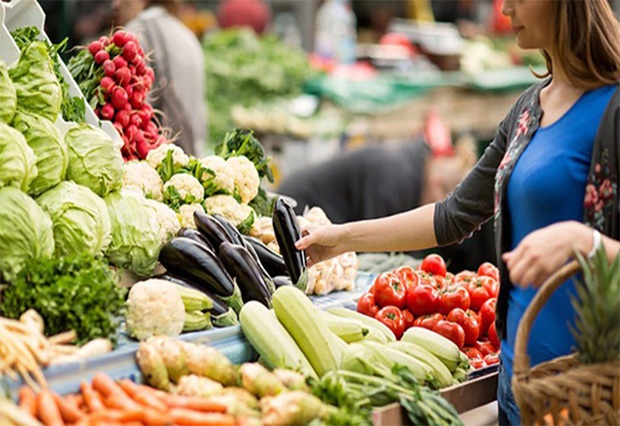 Many consumers feel they have been deceived after the "fake" VietGAP vegetables were smuggled into supermarkets,
Regarding the direction of compensating shoppers in the above case, according to Ms. Vu Thi Hau – President of the Vietnam Retailers Association, for supermarket systems, it will be attributed to each case. In case of an incident affecting health, for example, food poisoning must go to the emergency room, there will be the supervision of the supplier of such goods and supermarket staff who will go to the medical facility with the customer. goods to solve.
"We will have adequate compensation for each case," Ms. Hau emphasized.
Regarding the sanctions against the supermarket as well as the supplier in the above case, Ms. Hau said that with the terms of the contract, it is clear that the supplier is in violation. Immediately, the supermarket system will cut off all suppliers. Accompanying the specific incident, there will be sanctions according to the regulations of the two parties together.
"The biggest loss is the loss of reputation and brand of that manufacturer. Supermarkets are also affected. The highest losses are consumers who turn away from businesses," said Chairman of the Association of Vietnamese Retailers. Nam said.
Product quality management of supermarkets in Japan
Japan is considered as a country with strict and effective management of product quality, especially for food with many different standards. In addition, products and goods to reach consumers usually have to pass two layers of supervision, which are market management agencies and quality supervision departments of supermarket chains and stores. If there is a violation, they will even be charged with intentional murder.
Supermarket chains and stores will set their own quality standards. Large brands often have their own quality control department, while small stores have to link up in cooperative organizations to support each other to control product quality.
When supermarkets and stores are found to be selling fake and poor quality goods, they will be forced to announce product recalls, compensate for damage, and be criminally prosecuted if serious. Particularly for food products, which are strictly controlled, with 7 main laws related to different fields. Any act of cheating will be dealt with very severely.
In the case, the seller knows the bad consequences will bring to the consumer but still intentionally sells it to the market, the crime will no longer be limited to the act of selling food, the highest level can be prosecuted. charged with "intentional mass murder".
During the period 2017 – 2020, Japan closed 22 food stores due to food poisoning or poor quality products.
As for consumers, buying fake branded goods, poor quality will be compensated for any loss of material, mental, health and strength. Authorities and consumer protection organizations will be responsible in this regard.