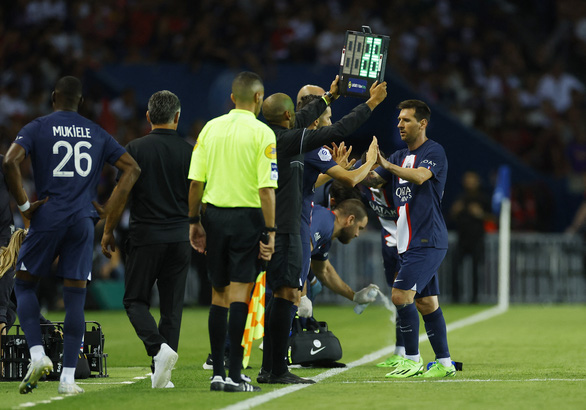 Messi was substituted by coach Christophe Galtier in the 87th minute (Image: Reuters)
This is a match where PSG have completely dominated from the beginning, but AS Monaco has the lead goal. It was a quick counter-attack, Kevin Volland led the ball into the box and then hit a dangerous shot to beat goalkeeper Gianluigi Donnarumma (PSG) to open the score 1-0 for the Monaco visitors.
After conceding a goal, PSG rushed to attack, creating a lot of delicious opportunities but their strikers were too unlucky and squandered. In particular, the world's most expensive player Mbappe has missed many opportunities.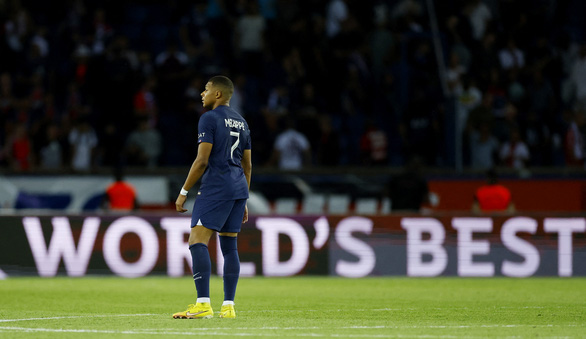 Mbappe was disappointing when he missed a lot of delicious opportunities (Image: Reuters)
45 minutes, Messi shot a beautiful shot from outside the penalty area to beat goalkeeper Alexander Nubel (AS Monaco) but the ball hit the post and bounced off. At this time Mbappe rushed to kick the ball in front of the empty goal, but he sent the ball back to the post. This is an unbelievable miss of Mbappe.
In the 59th minute, Messi had a tricky dribble in the penalty area to create a very good opportunity for Neymar, but the Brazilian player shot the ball into goalkeeper Alexander Nubel, missing the tenth opportunity. 2 minutes later, Neymar kicked the ball out when the goal was empty in front of him.
It wasn't until the 70th minute that PSG got a 1-1 equalizer thanks to Neymar's successful penalty kick. That is the situation where Neymar was cut down by midfielder Guillermo Maripan (Monaco) in the penalty area.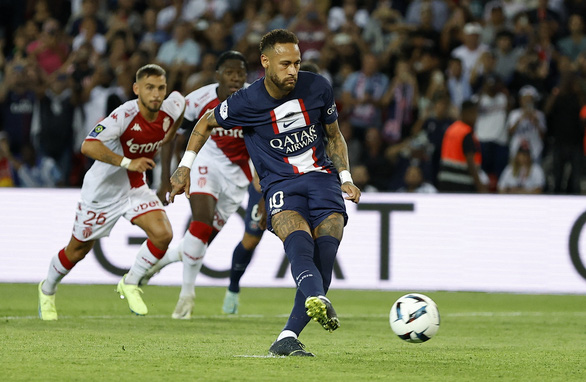 Neymar successfully kicked the penalty to help PSG avoid a loss (Image: Reuters)
After getting the equalizer, PSG continued to push forward and Mbappe had a very good chance in the 84th minute. From a long pass over the line of his teammates, Mbappe led the ball down to face goalkeeper Alexander Nubel but his shot was He hit the goalkeeper again in the chest and was thrown out.
In the 87th minute, Messi was suddenly substituted while the worse player, Mbappe, was still on the field. Immediately after that Mbappe had a header to send the ball out after Kimpembe's quite accurate pass on the right.
The final result PSG was held 1-1 by AS Monaco and broke the winning circuit in Ligue 1 this season. The fact that Messi was replaced also made fans feel angry and criticized on social networks.
The account [email protected] commented: "Why was Messi substituted when he contributed more than Mbappe?". Ivoirowsky fan wrote: "It's funny how Mbappe squandered so many opportunities but Messi was replaced."