In the context of the exciting travel season after more than 2 years of "hibernation" due to the pandemic, airlines are busier than ever. For reasons such as staffing or supply chain constraints, many passengers complain of a series of bad experiences on board.
However, according to Beth Windsor, a flight attendant who is an Insider contributor, there are a few effective ways passengers can use to make this aviation summer a bit more pleasant. The first thing she suggests is to avoid common mistakes on the plane, to somewhat improve your own and other passengers' flying experience.
Here are 10 tips regarding what to avoid on commercial aircraft:
The floor of the plane is very dirty so don't go barefoot
According to Beth, she is always surprised by the number of passengers casually "walking" barefoot on the floor of the plane, even when going to the bathroom. This can be quite understandable, because many people have a habit of taking off their shoes when they are in place to be more comfortable and when they need to go somewhere, they are too afraid to put them back on.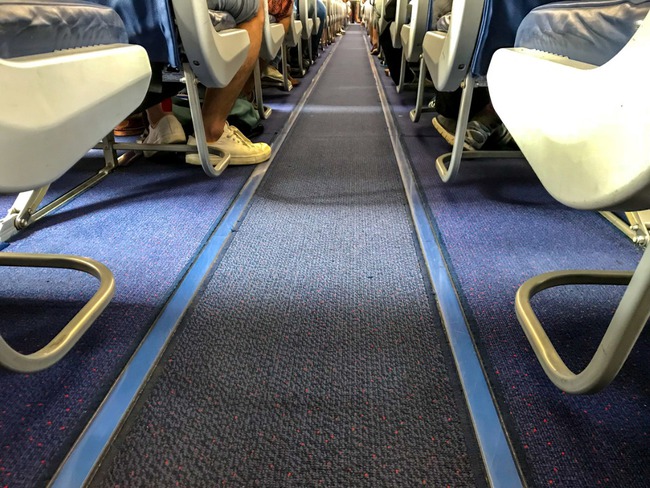 However, as Beth recommends, the flight deck is not very clean. In particular, if you go into a turbulence area and are in the toilet with your bare feet, it will be a real disaster. Therefore, the best way is to bring a pair of easy-to-wear sandals for both convenience and hygiene.
Don't be rude to flight attendants
Beth believes that flight attendants are people who serve you directly and, more importantly, have an obligation to assist in the event of an emergency. Moreover, the job of a flight attendant is also very stressful and sometimes lasts many hours.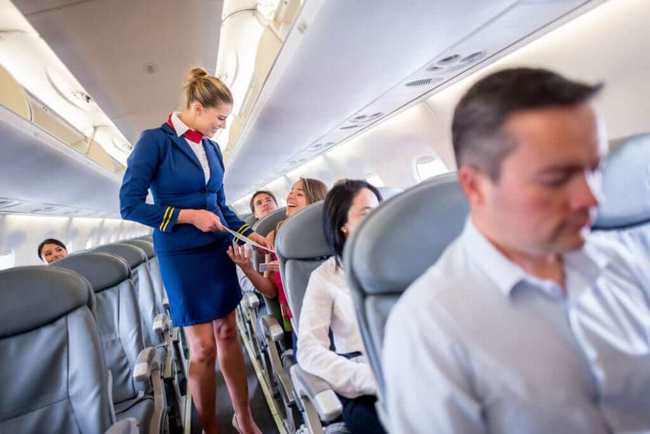 Therefore, even if there is discomfort, passengers should be restrained and have a polite and gentle attitude to those who serve them, both to keep order on the plane and not to upset other passengers.
Do not put things in the back of the chair
While planes are cleaned after every flight, there are many areas that cannot be cleaned thoroughly due to time pressures – a typical location is the seat back compartment.
Beth revealed that many passengers also hide baby diapers or unhygienic items in this location. Therefore, you should avoid leaving personal items in this area as much as possible, no matter how convenient it is.
Do not ignore flight safety instructions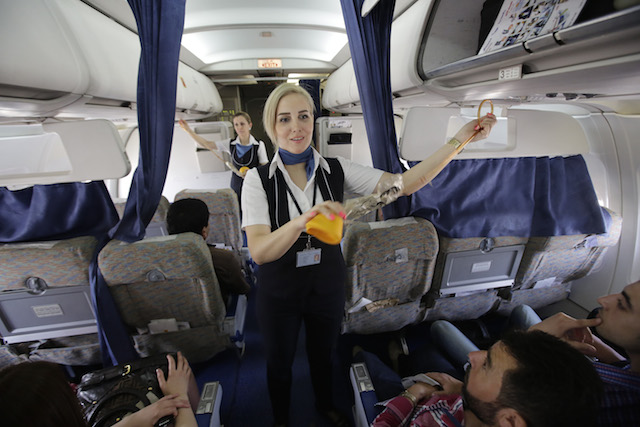 With many passengers regularly traveling by air, they are probably tired of hearing safety instructions over and over again. However, Beth notes that not all aircraft are built and operated the same, so you still need to listen to this process, especially the exit location to prevent the most unpredictable situations.
Stay away from the partition chair if you are afraid of the sound of children crying
Many people think that bulkhead seats are the ideal seat on the plane because they are quite spacious.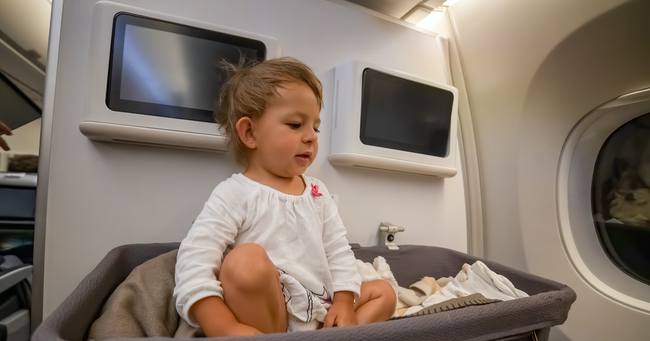 However, the front bulkhead seat is also the location of many planes to cradle babies and is chosen by many parents when traveling with young children. Therefore, the "risk" of suffering the sound of children crying in this area is also higher than usual. If you can't stand the noise, maybe a little extra legroom isn't worth it.
What about the rear bulkhead seat? While you can avoid getting kicked in the seat by grotesque passengers, the downside is that it can't recline comfortably.
Be careful with alcoholic beverages…
Beth shared, some passengers have a habit of using alcoholic beverages when boarding, sometimes accompanied by drugs to help them sleep. However, the low humidity on the plane can make you dehydrated, plus the low cabin pressure reduces blood oxygen levels, making people more susceptible to intoxication and uncontrolled behavior.
For this reason, be wary of alcoholic beverages on board if you don't want a "stormy" flight.
…And sleeping pills
Many passengers think that resting on the plane is necessary, so they use sleeping pills to help them fall asleep more easily in the noisy environment of flights. However, you should be careful with this option, especially if you are not used to it because, for example, in an emergency, the body will not be alert enough to react.
Avoid using the flight attendant call button unless it's an emergency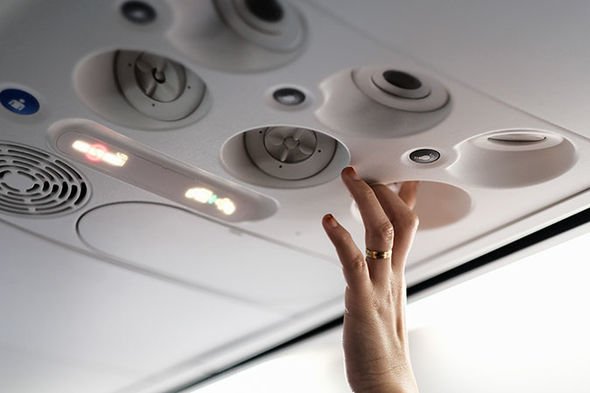 According to Beth, the fact that passengers push the button to call the flight attendant to ask for the most trivial things like picking up a bag in the overhead luggage compartment has been a persistent annoyance in her career.
That button should only be used for urgent requests, says Beth, to prevent the crew from being distracted from passengers with medical problems, for example.
Source: Insider
https://afamily.vn/tiep-vien-hang-khong-10-nam-kinh-nghiem-bat-mi-loi-sai-hanh-khach-hay-mac-phai-tren-may-bay-ai-cung-nen-tranh-20220808112107868.chn