Floods flooded hundreds of villages, washed away homes and trapped residents while rescue teams raced to evacuate survivors.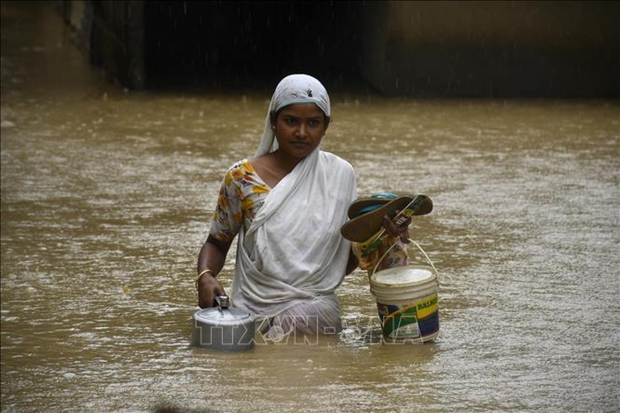 Flooding in Nagaon, Assam state, India on June 17, 2022. (Artwork: THX/VNA)
The death toll was mainly in the states of Himachal Pradesh, Uttarakhand, Odisha after landslides and floods. In Odisha state alone, floods affected nearly 800,000 people and forced thousands to evacuate their homes. The rains have disrupted electricity and water supplies and damaged road infrastructure.
The annual rainy season in India often causes great damage to people and property but is an important source of water for the agricultural sector, which contributes about 15% of the Indian economy.
Source: Reuters