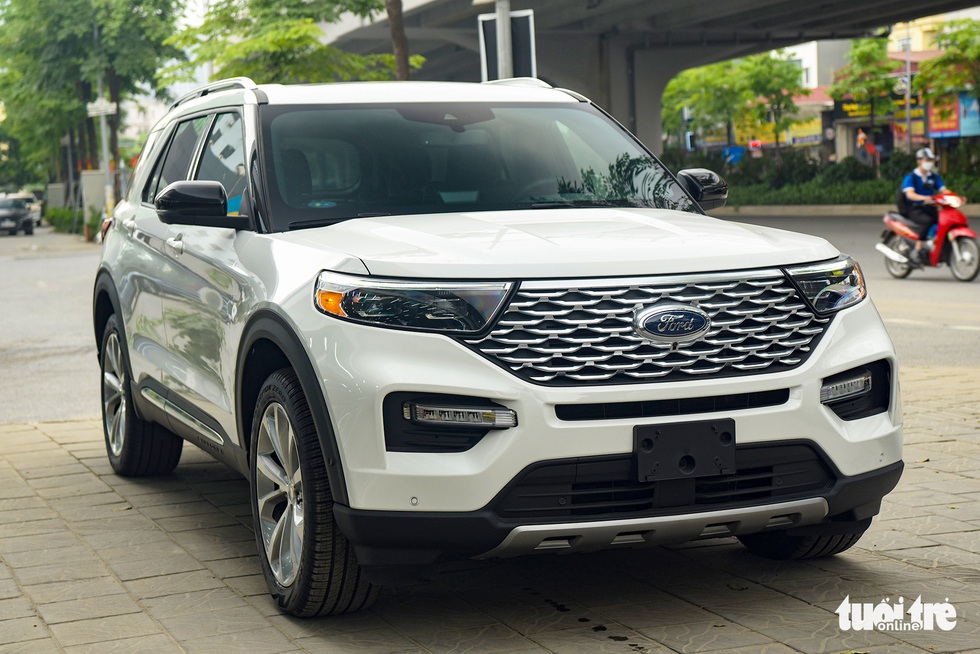 Ford Explorer is not a strange car in Vietnam because it is genuine distribution. However, the Platinum version using the V6 engine is rare, because the US company only sells the Limited version. This Explorer Platinum was brought back by a private importer and offered for sale for 4 billion VND. Meanwhile, genuine cars cost about 2.36 billion VND.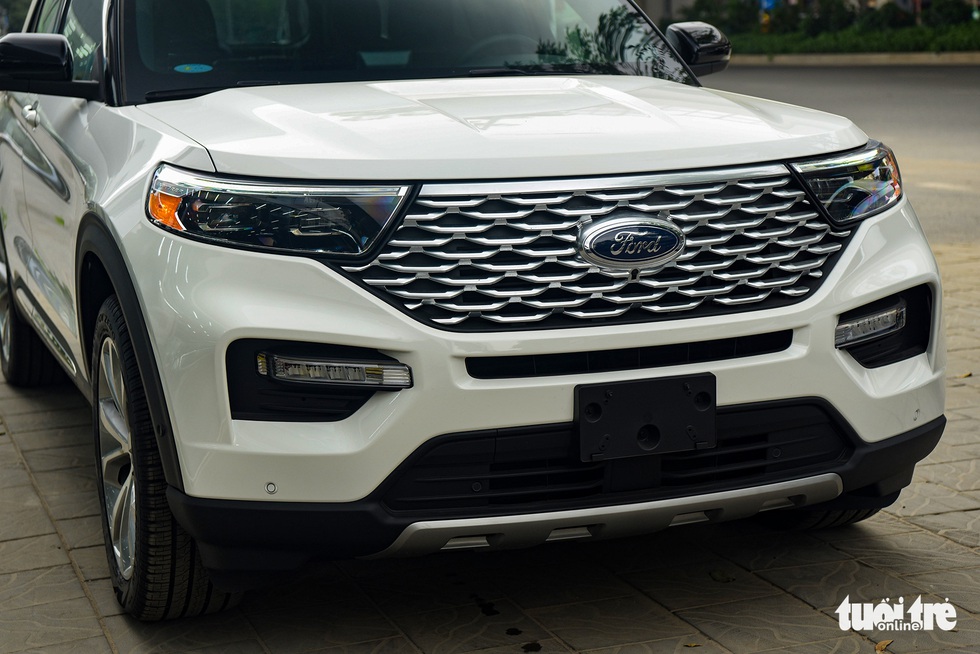 At a glance, you won't notice much difference between imported and genuine Explorer. However, this version has a different grille design. The turn signal light is orange instead of white like in Vietnam.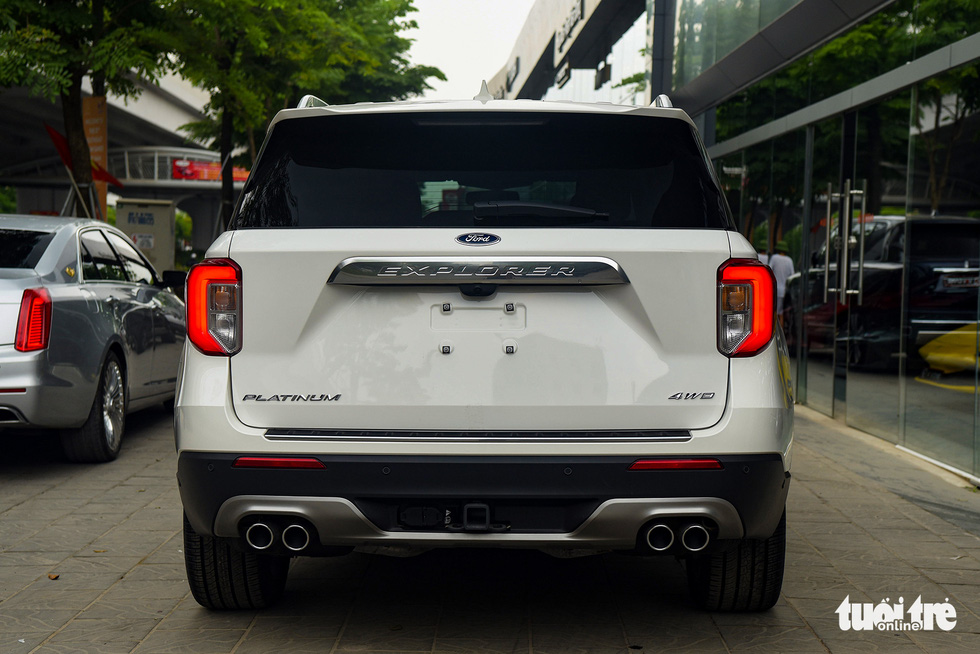 At the rear of the car, the overall design is not much different, the taillight design remains the same. However, the exhaust pipe outlet is divided into 4 symmetrically placed for a sportier feel. In addition, the vehicle is fitted with the version logo and the powertrain symbol.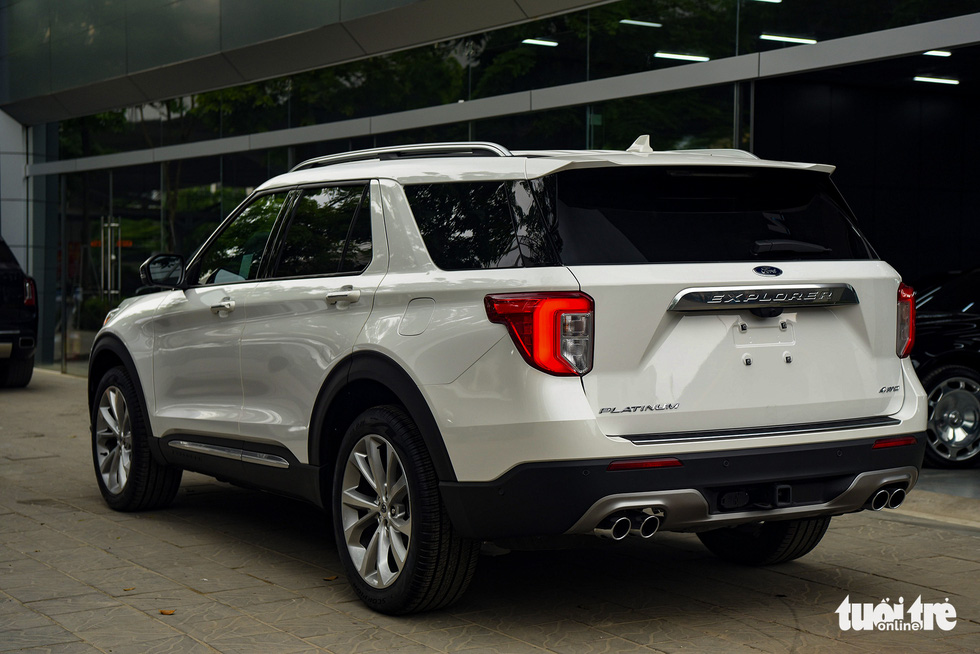 This SUV has dimensions length x width x height 5,049 x 2,004 x 1,778 (mm). The wheelbase is at 3,025 mm. Ford Explorer in the E-size SUV segment, in the same segment as Toyota Land Cruiser Prado, Volkswagen Teramont…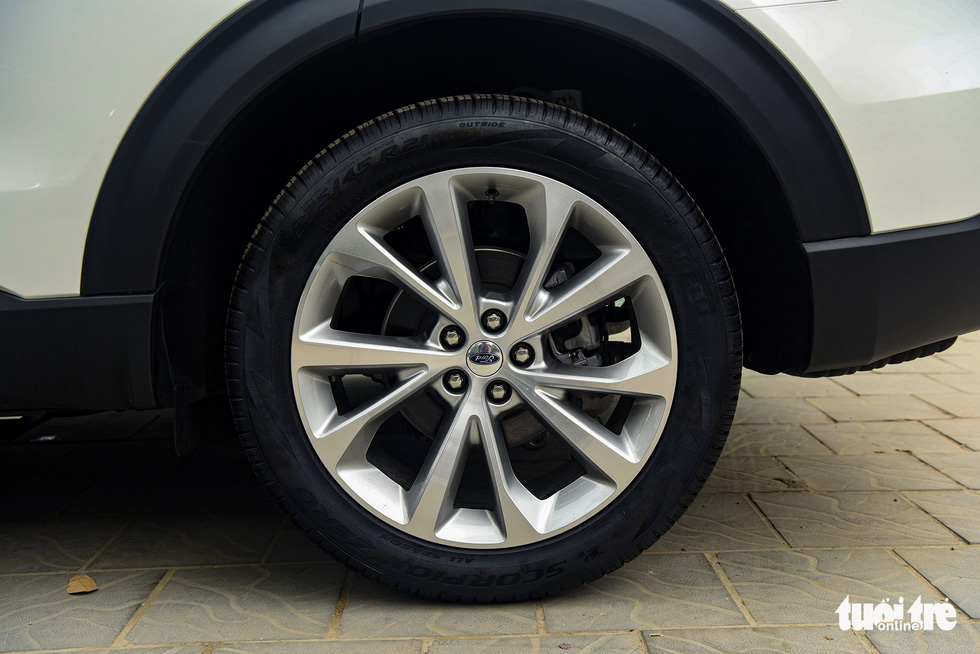 The wheels are different from the genuine version and have a size of 21 inches instead of 20 inches. Disc brakes on all 4 wheels.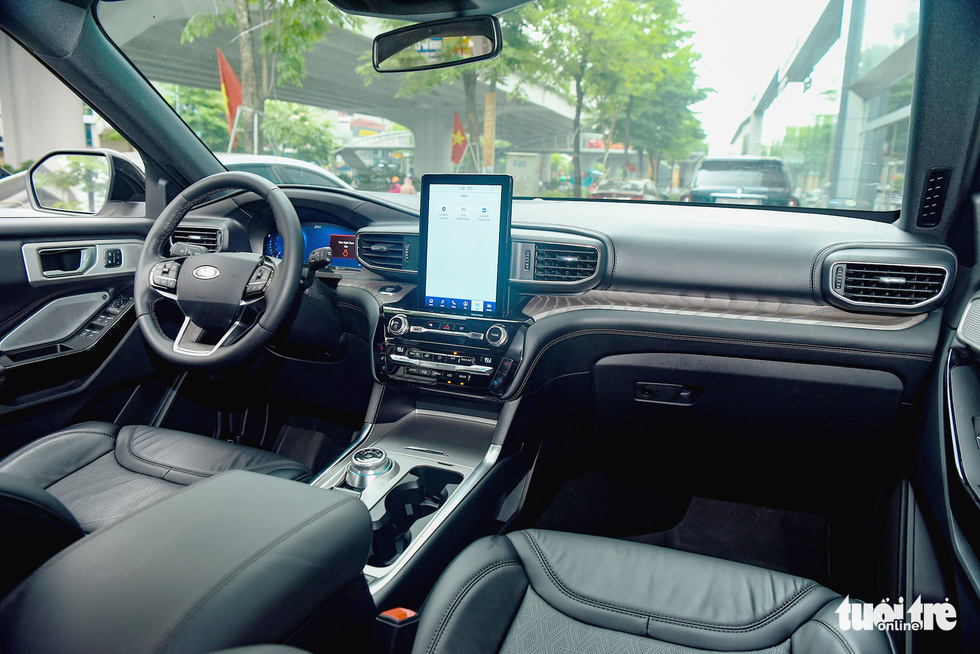 Exquisite interior design Explorer Platinum. Leather, metal, and wood materials are used in many positions. Wood grain creates accents in the dashboard.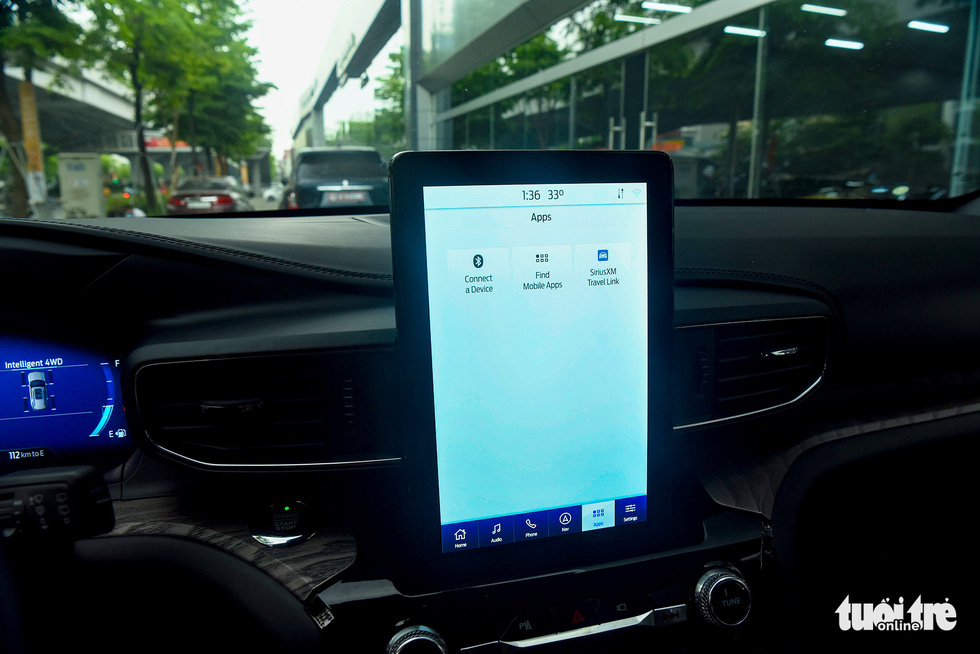 Compared to the genuine distribution version Explorer has a larger information – entertainment screen. This SUV uses a 10.1-inch screen, supporting common connections to smartphones.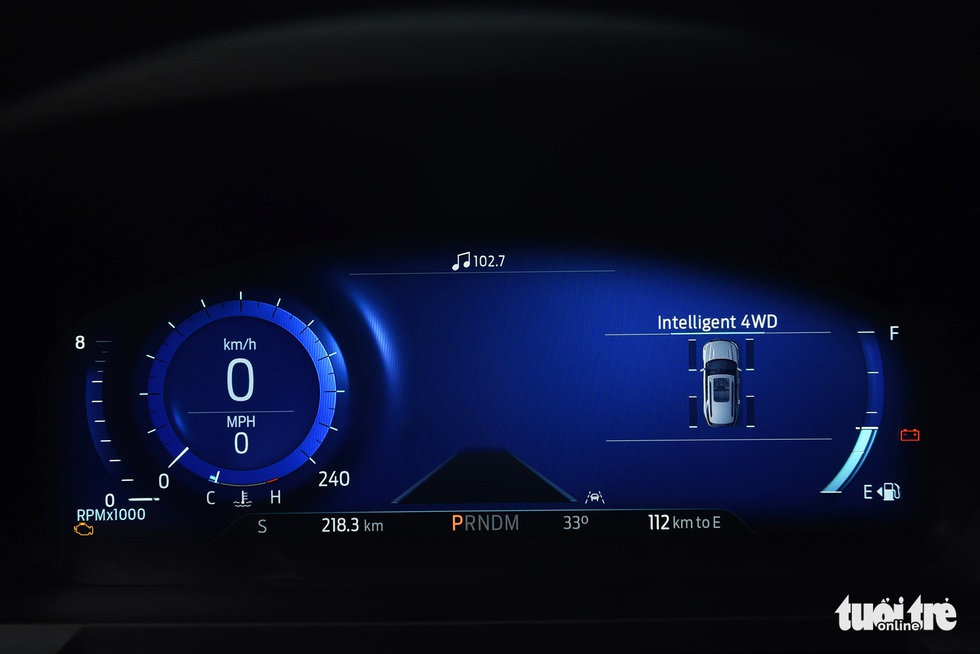 Meanwhile, the screen behind the steering wheel is 12.3 inches in size.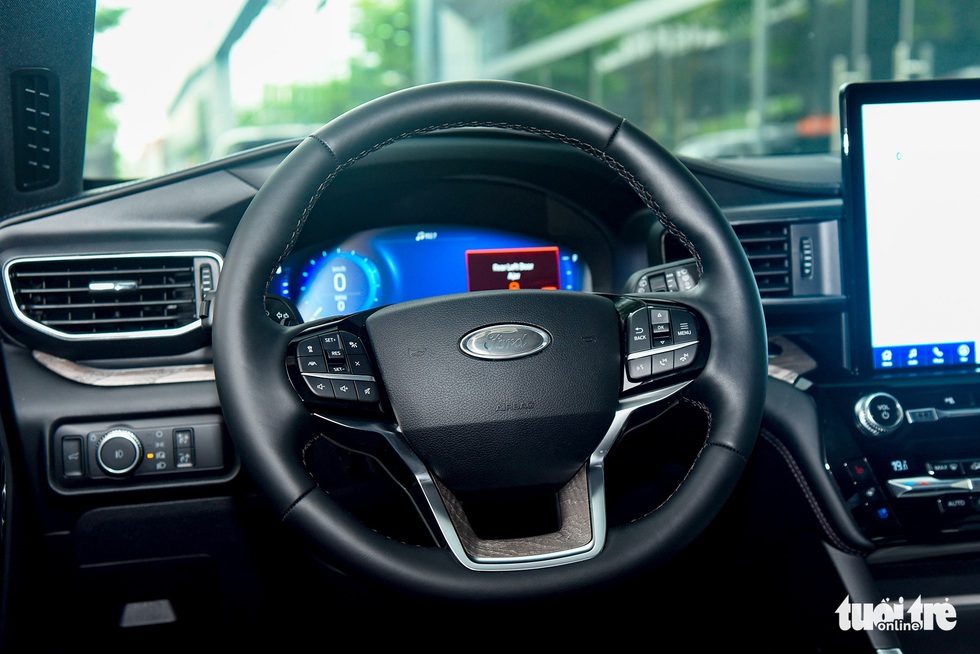 High-grade leather-wrapped steering wheel, wood-paneled, heated and integrated with a series of function control buttons such as a lane-keeping assist system…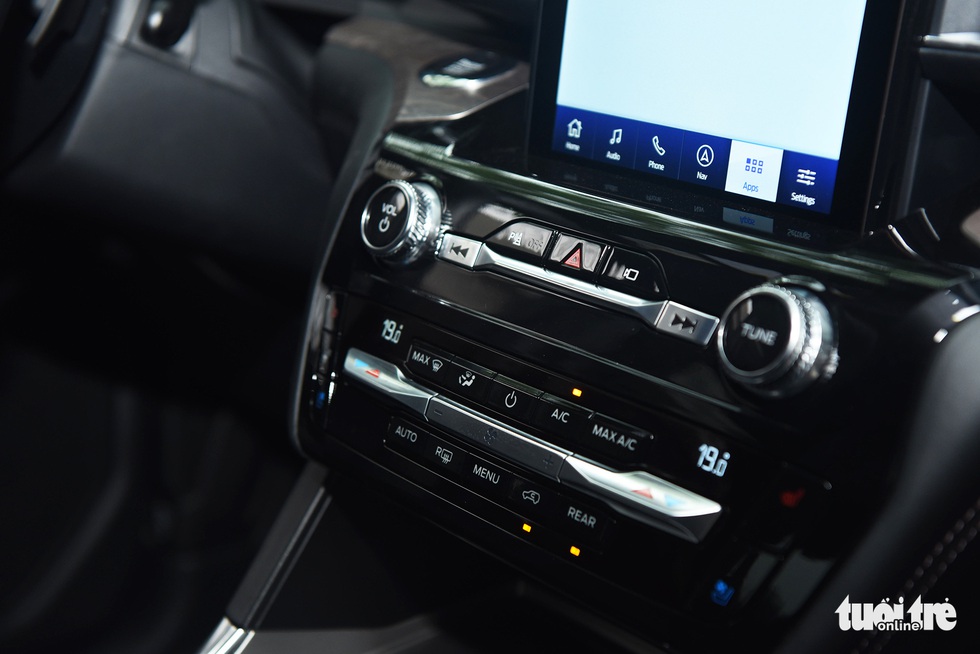 Explorer Platinum has 360-degree vision system, active noise cancellation system. The American automaker integrates interior lights with many optional colors, matching the driver's mood.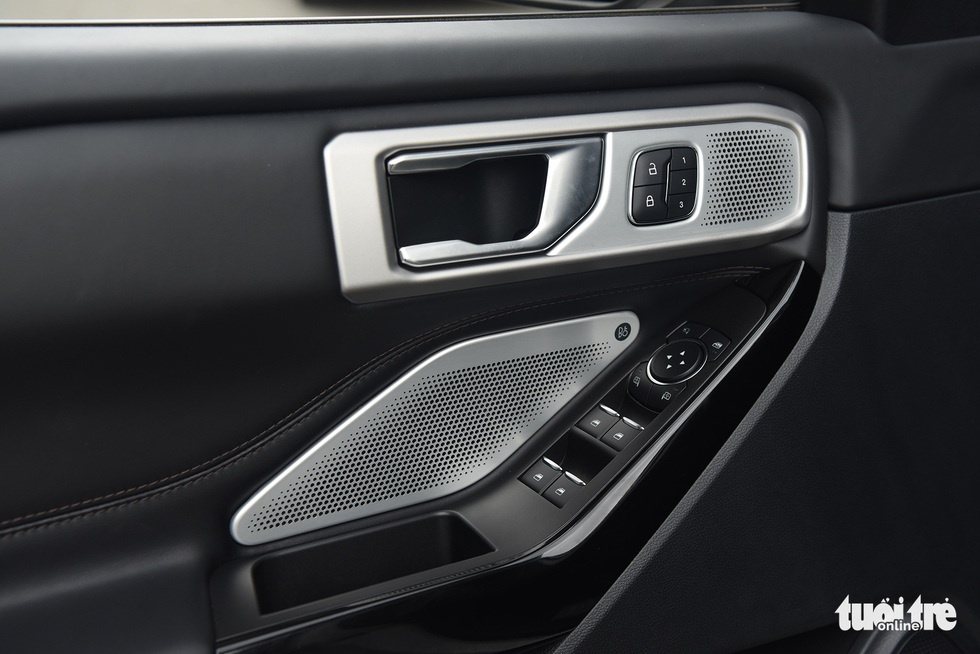 The sound system includes 14 high-end B&O speakers, with a capacity of 980W, giving the driver a theater-like experience in the cabin.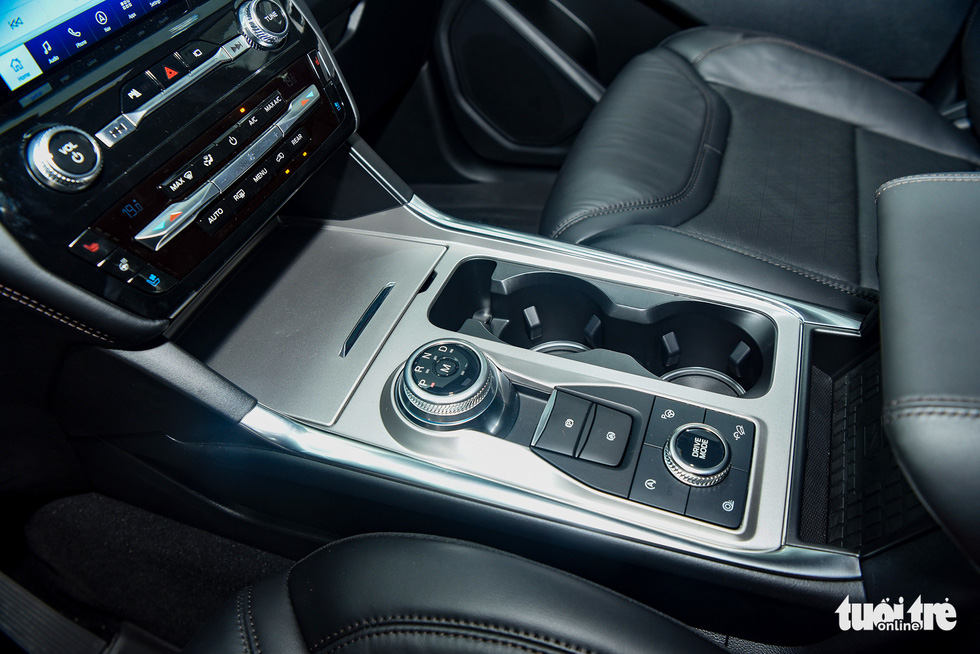 The central control area allows users to select driving modes and install assistance features. The vehicle uses an electronic handbrake with automatic brake support.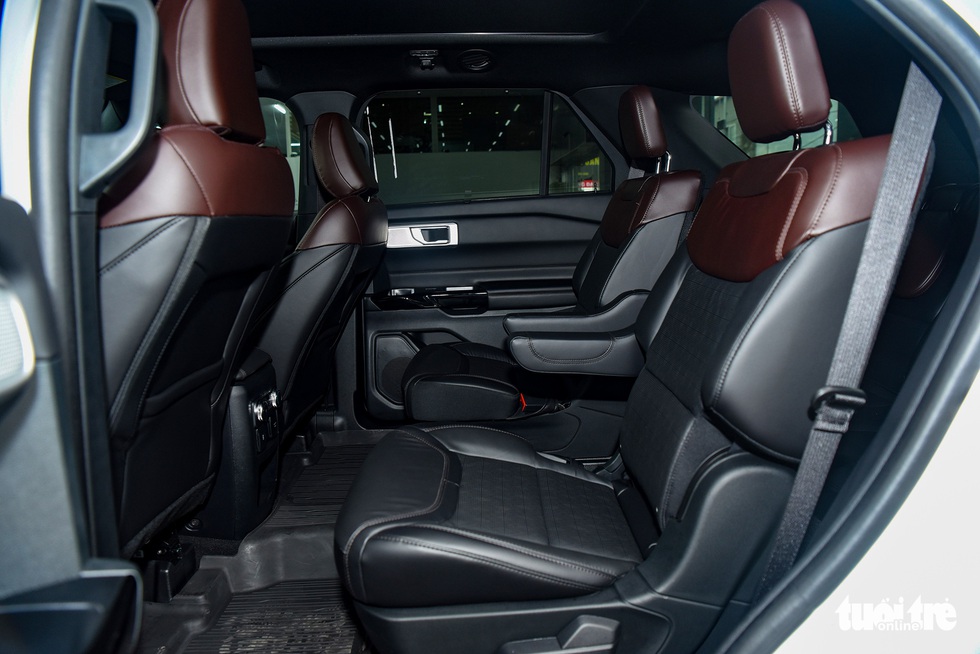 Notably in the Explorer Platinum is the second row of seats set up in business style, with 2 separate seats. In the front row, the driver's seat is 10-way power adjustable, while the passenger seat is 4-way power adjustable.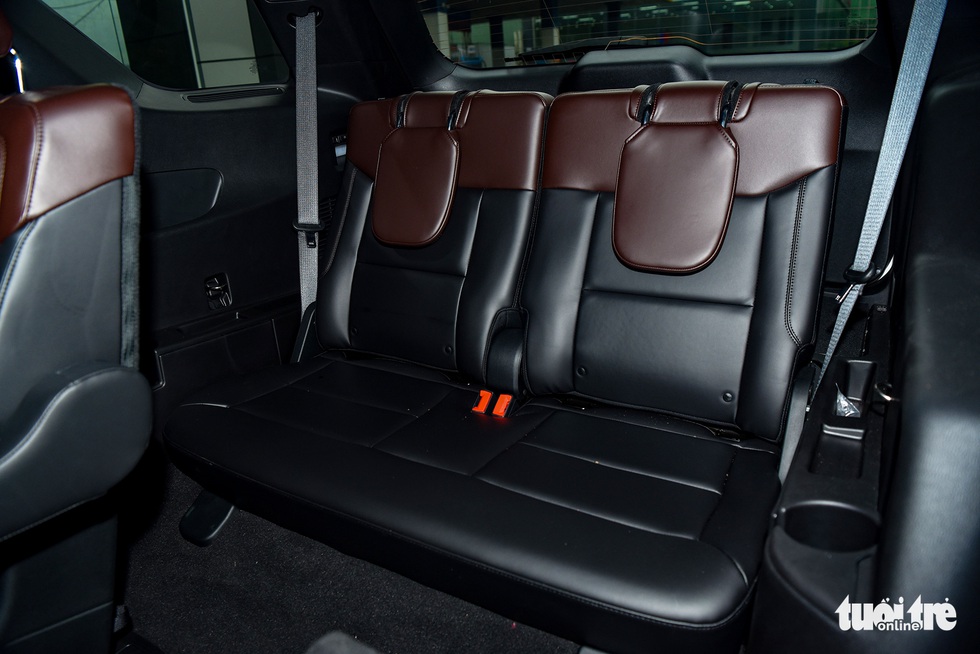 The third row of seats can be folded flat to increase storage capacity.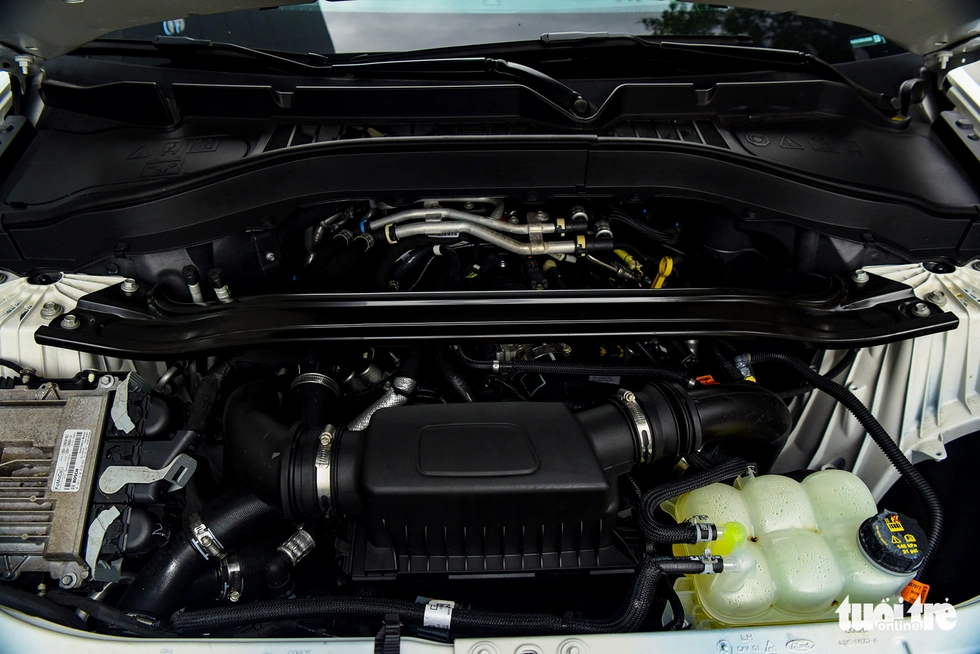 Ford Explorer Platinum is equipped with 3.0L EcoBoost V6 engine, capacity of 400 horsepower and maximum torque of 562 Nm. The vehicle has a top speed of 230km/h.