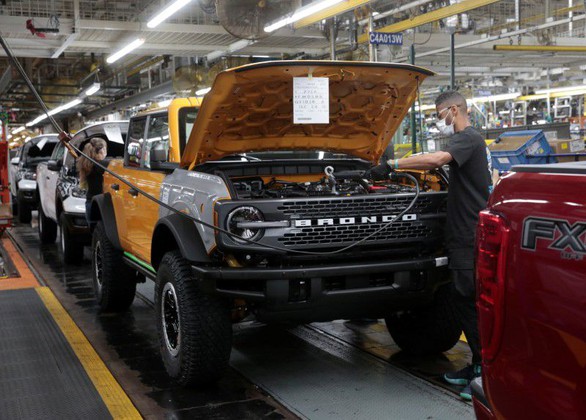 Ford factory in Wayne, Michigan, USA – Photo: Reuters
Under the plan, Ford will invest $ 3.7 billion to increase production capacity of hybrid cars (powered by both gasoline and electric) at its plants in Michigan, Ohio and Missouri states.
Much of this investment has been in Ford's portfolio over the years. About $2 billion of this will be invested in projects in the state of Michigan, including increased production of the new F-150 Lighting electric pickup truck, and new pickup trucks and coupes.
Meanwhile, 1.5 billion USD will be invested by the company in the production line of new electric car models and other projects at its factories in Ohio; $95 million into a factory in Missouri to switch from making small trucks to producing more electric trucks.
In September 2021, Ford announced a partnership with Korean company SK Innovation to invest $11.4 billion in building electric car and battery factories in Tennessee and Kentucky.
The moves take place in the context that other major automakers around the world are spending billions of dollars in the race to launch electric car models, develop driver assistance programs and equip their cars with the latest and most modern digital devices.