Should it depend on the criteria for choosing schools and majors that constantly change from year to year?
In today's digital age, most of the 12th graders have actively accessed multi-dimensional information about careers, thereby being able to freely choose according to the orientation of themselves and their families. Instead of anxiously waiting for the floor and benchmark scores of the schools, many parents and students in 2004 researched their own majors at the beginning of the year and submitted their applications very early to "reservation" in advance of the desired field of study. mine.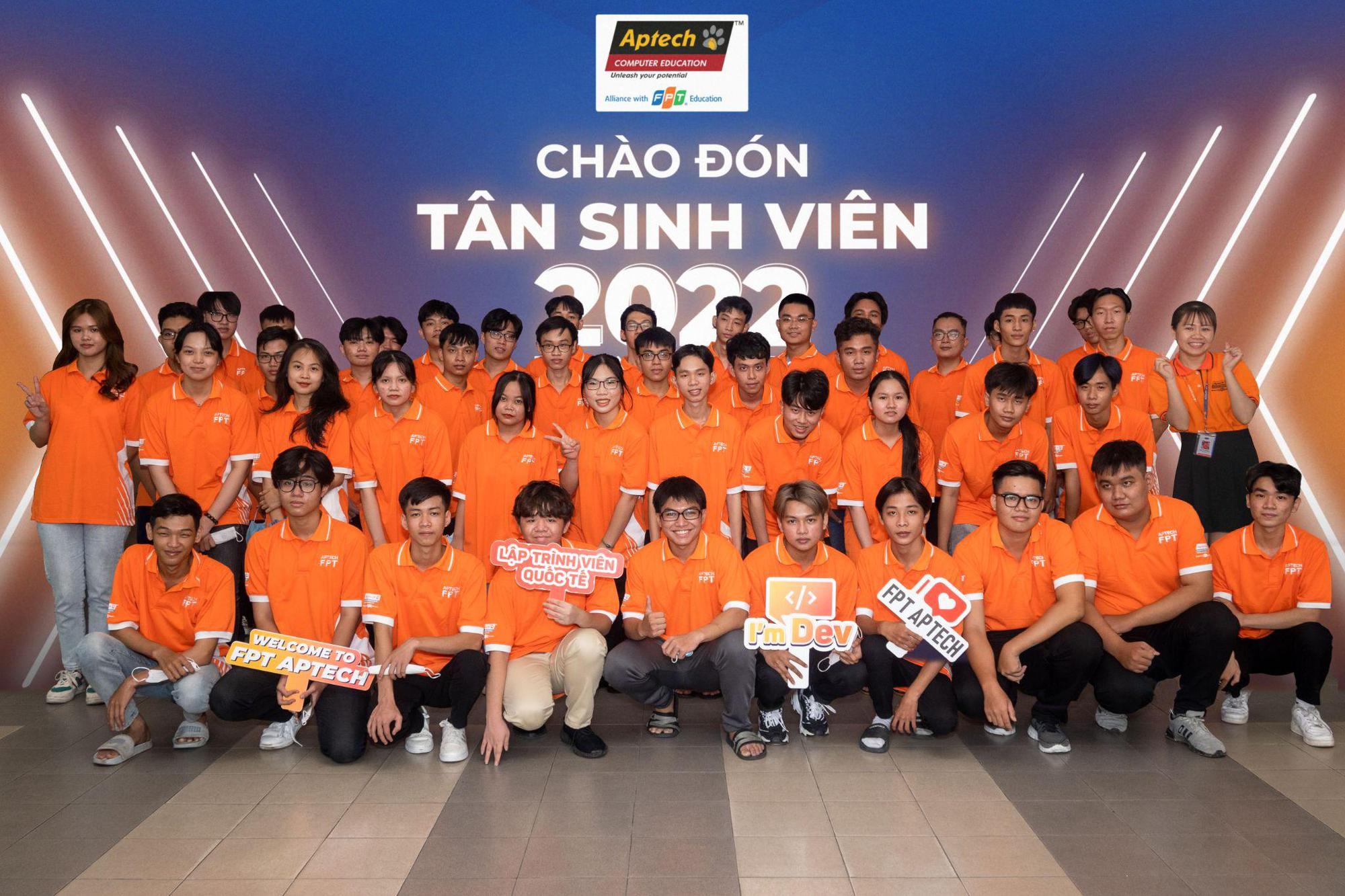 2K4 new students take pictures to check-in at the city campus. Ho Chi Minh
With more than 22 years of training experience in the field of information technology in general, and programmers in particular, FPT Aptech International Programmer Training System has received a lot of trust from parents of students all over the world. country. From the beginning of 2022 until before the national high school exam, nearly 300 2K4 candidates across the country applied for the International Programmer major at FPT Aptech.
In particular, the scholarship program "12 Years of Book Lights" which was deployed early through the form of Reviewing Report Cards for 02 subjects in Mathematics and Informatics to receive scholarships of 4 million, 9 million and 12 million from FPT Aptech, which has also received much attention from many parents and students. . This scholarship has helped many families to reduce their financial burden and motivate them to pursue their passion for programming at school.
New students and parents are excited to attend the opening ceremony of the first phase
Right after finishing the National High School Graduation Exam, FPT Aptech received a lot of enrollment applications from 2K4 students. Having clear advice on the learning path, job placement benefits helps many parents feel more secure about the quality of the output, while reducing anxiety about aspirations and grades for new graduates. grade 12.
The first opening session of FPT Aptech was held on July 25, August 4, August 9, and August 10 in Hanoi and Ho Chi Minh City with the participation of parents and new students. student.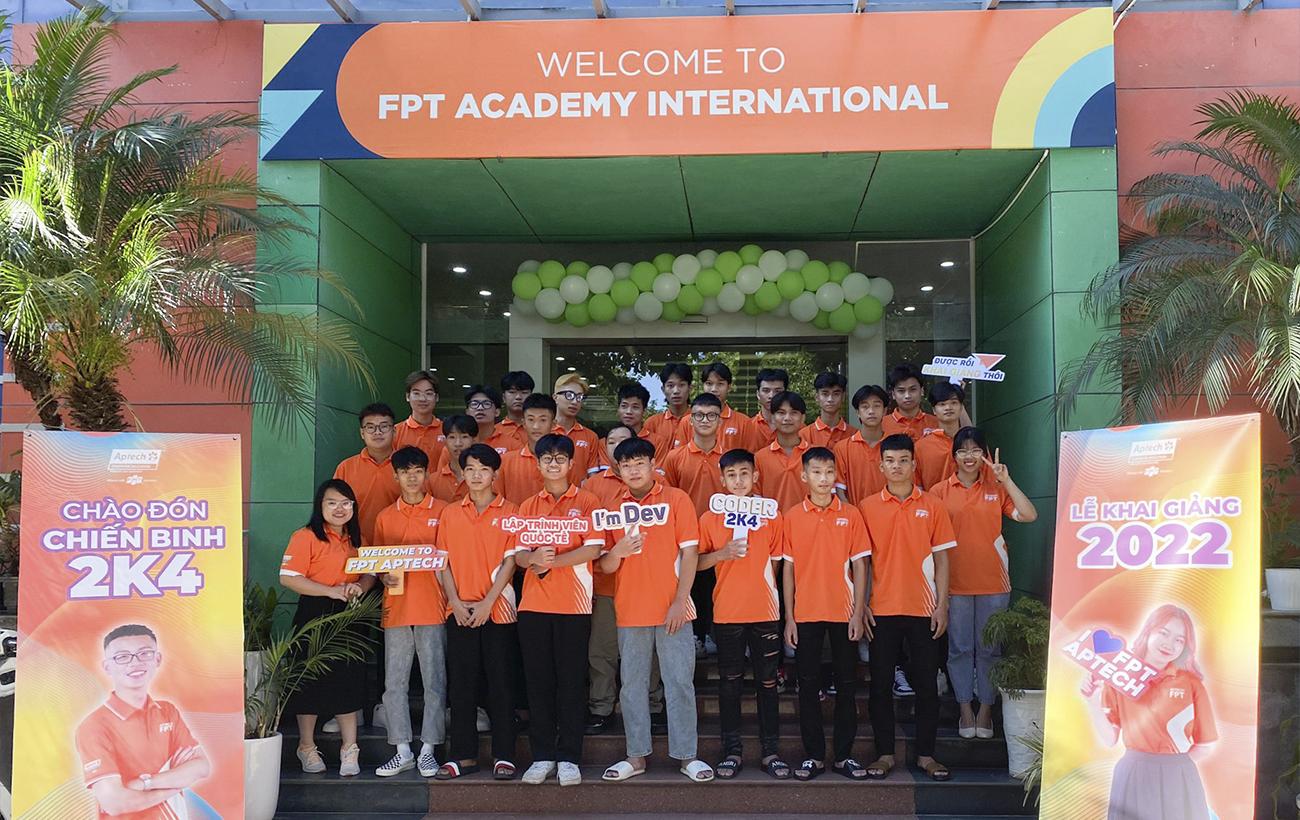 Opening ceremony on July 25 at FPT Aptech Hanoi campus
Impressive, excited and excited are the emotions that FPT Aptech Hanoi recorded at the opening ceremony of the first phase on July 25. This moment marks the journey of new students to become professional international programmers.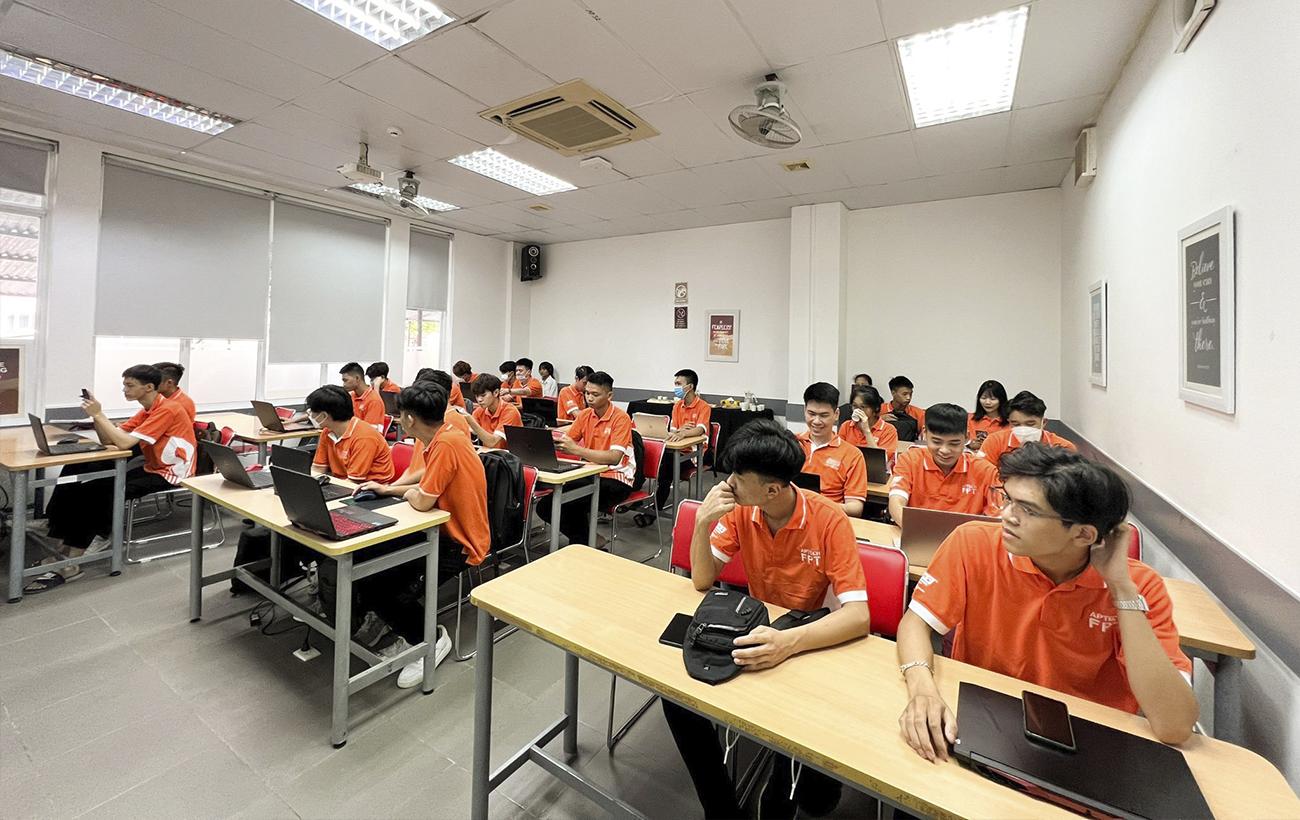 Opening ceremony on August 4 at FPT Aptech Hanoi campus
Following the exciting atmosphere of the opening ceremony at FPT Aptech Hanoi, on August 9, FPT Aptech Ho Chi Minh City brought a lot of emotions to parents when attending the opening ceremony. "Today, attending the opening ceremony of FPT Aptech, I felt that the school really cared about students, I thank you very much." Parents of Nguyen Bao Tran share.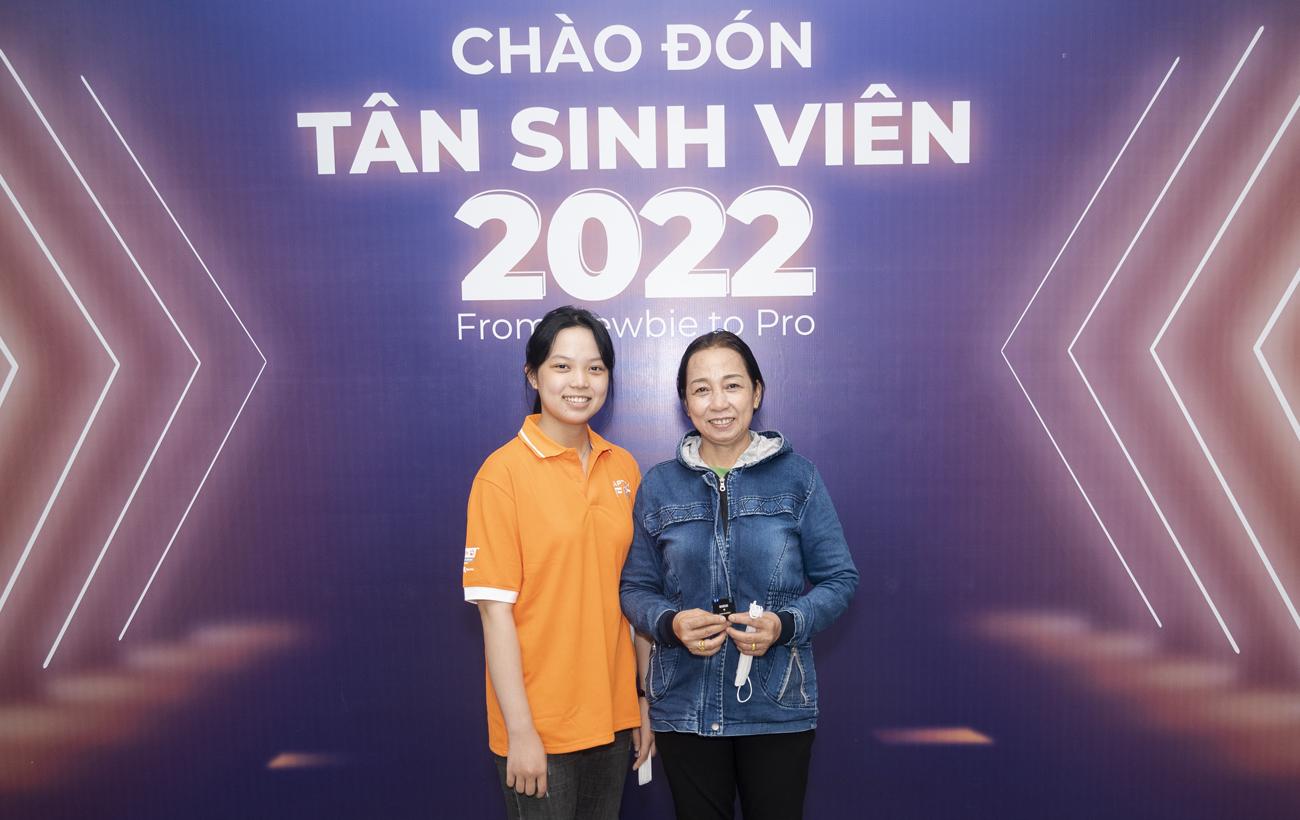 Nguyen Bao Tran and his mother attended the opening ceremony on the morning of August 9 at FPT Aptech Ho Chi Minh City
Not only teaching specialized subjects, FPT Aptech International Programmer Training System also organizes soft skills training classes such as presentation skills, communication skills, teamwork skills, etc. . helps students have enough solid equipment to enter the real working environment. In addition, FPT Aptech also connects students with businesses to provide job opportunities for them during and after graduation.
"Currently, programmers in Vietnam and around the world are in need of a lot of human resources, which means that if you study well, businesses will notice you and accept you to work while you are still young. study at FPT Aptech." Ms. Le Thi Hong Hanh – Director of FPT International Training Institute shared.
In parallel with the centralized opening ceremony, the admissions office continuously received many applications from all provinces and cities nationwide in early August; Online registrations are not included. In order to meet the aspirations of "joining the code village" of many young people, FPT Aptech International Programmer Training System has been receiving applications for the second batch with classes spread from mid-August to the end of September 2022. .