François Braun said that the French government has so far opened about 100 monkeypox vaccination centers and more than 6,000 people have been vaccinated.
According to Minister François Braun, France will mobilize "extra support" to ensure that enough vaccines can be administered, including training medical students to perform vaccinations.
Braun urged patients with lesions or symptoms of monkeypox to self-isolate as soon as possible.
The French Minister of Health said that he did not see a great threat to the people from monkeypox and said that the Government of this country will focus the vaccination campaign on the groups considered to have the disease. highest risk.
Mr. Braun said in an interview with BFM TV: "The records (of the patients) show that monkeypox cases are mostly men who have sex with men. But a person can also be infected. infected by contact with the blisters of an infected patient. We now have enough vaccine to inject the people who are most at risk of this disease."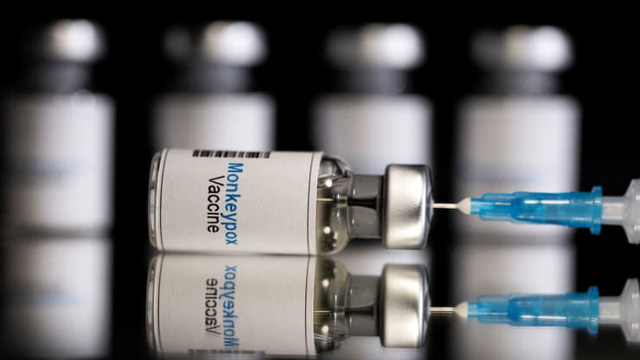 More than 6,000 people in France have been vaccinated against monkeypox. (Photo: Reuters)
Most cases of monkeypox are in the Paris area, and Braun said a large dedicated vaccination center will be set up in Paris this week.
Paris City Hall on July 25 called for urgent measures from the French authorities to get more vaccines and additional staff to carry out vaccinations in the capital.
On July 23, the World Health Organization said on July 23 that the monkeypox outbreak was spreading rapidly and that monkeypox was classified as a global health emergency. To date, there have been over 16,000 cases of monkeypox in more than 75 countries. In addition, there have been 5 deaths in Africa.
The disease is caused by monkeypox virus, which is spread mainly among men who have sex with men during a recent outbreak outside of Africa, where the disease is endemic.