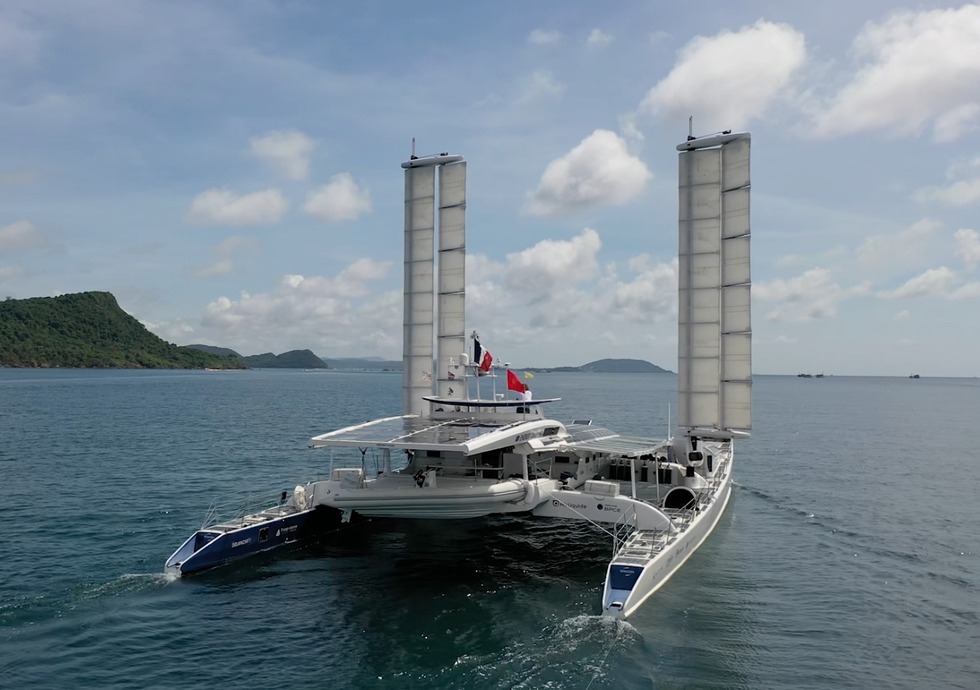 The Energy Observer has been around the Earth for more than 5 years without refueling – Photo: ENERGY OBSERVER PRODUCTION – GEORGES CONTY
The Energy Observer is the name of the first self-propelled and zero-emission hydrogen ship that is both a vehicle and a laboratory for ecological transition.
Ship Traveled around the world for seven years, stopping in iconic cities, meeting many people who were dedicated to creating solutions for sustainable development and respect for the planet.
Crew members enjoy the scenery on the ship while anchored in Ho Chi Minh City – Photo: ENERGY OBSERVER PRODUCTION – MDGVE
Departing in 2017 from Saint-Malo, the ship's home port, the Energy Observer traveled over 50,000 nautical miles, 72 stops, 16 of which organized itinerant education villages, and visited more than 40 countries.
Vietnam was one of the last stops on Energy Observer's tour in Southeast Asia.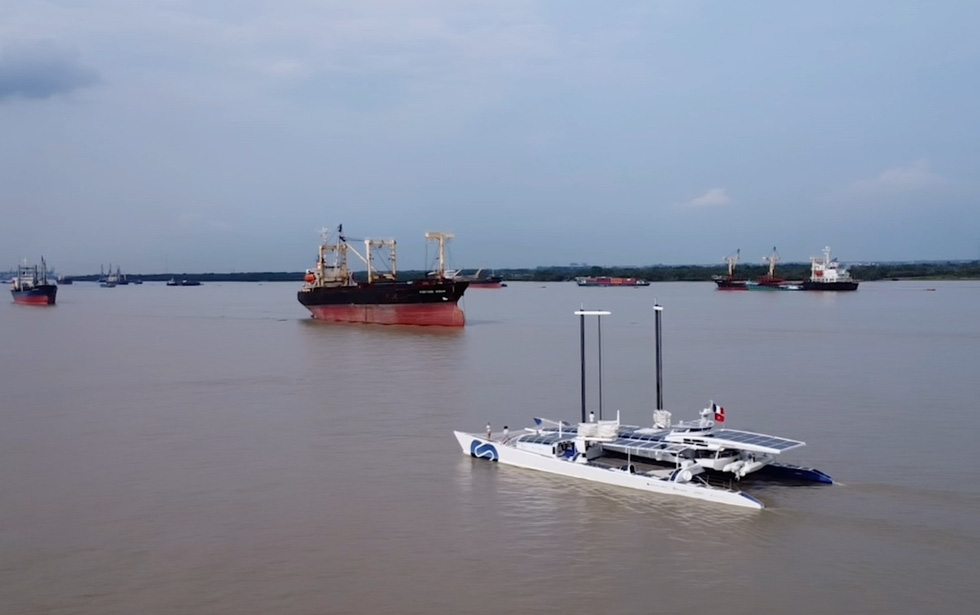 The Energy Observer vessel has a length of 30m and a width of 12m, with a maximum speed of up to 14 knots – Photo: ENERGY OBSERVER PRODUCTION – GEORGES CONTY
Energy Observer is a laboratory Eco-transformation is designed to promote zero-emission technology.
Energy hydrogen, sun, wind, tides have been tested and optimized on board, aiming to converted into clean energy.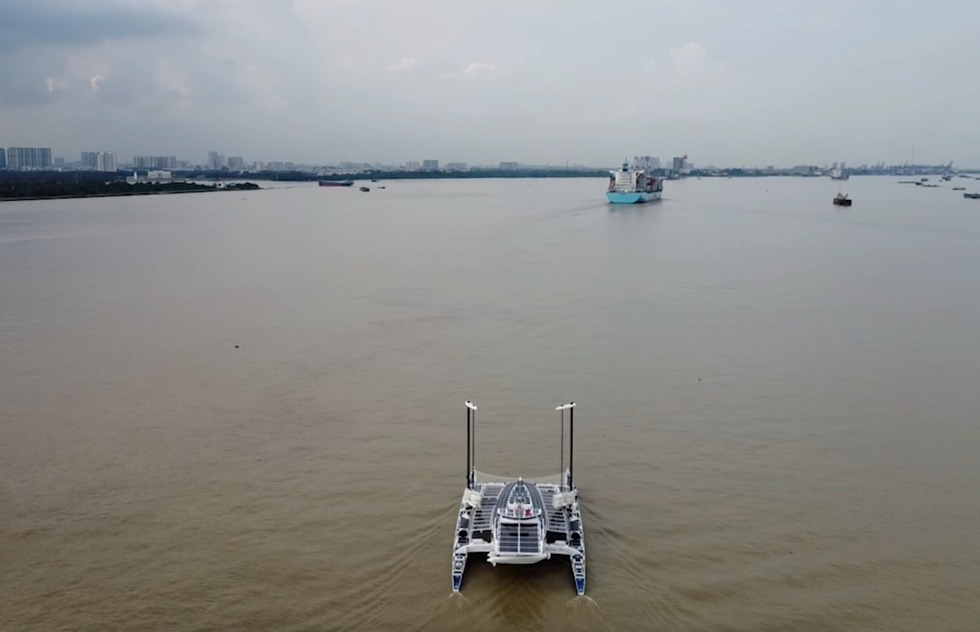 The ship is equipped with more than 200 solar panels designed on top of the ship – Photo: ENERGY OBSERVER PRODUCTION – GEORGES CONTY
As planned, during the visit to Vietnam, the crew members of the Energy Observer ship will discuss the challenges facing Vietnam's energy future through the following topics: plastic pollution and recycling, bio-reservoir UNESCO's atmosphere, nearshore wind tourbines, low carbon energy and the salinity of the Mekong…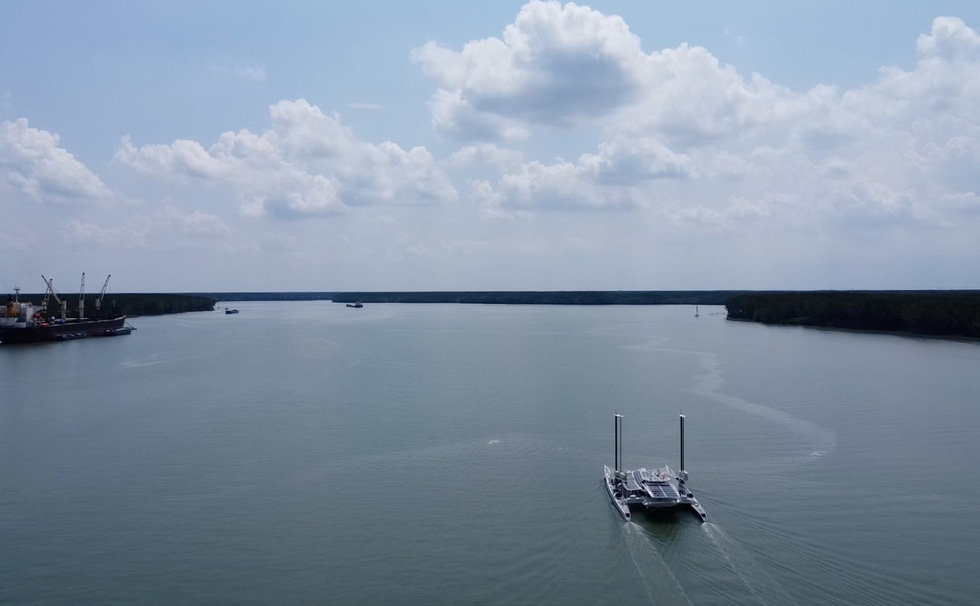 The ship travels through many countries to explore all possible solutions for ecological transition and raise awareness of the problem – Photo: ENERGY OBSERVER PRODUCTION – GEORGES CONTY