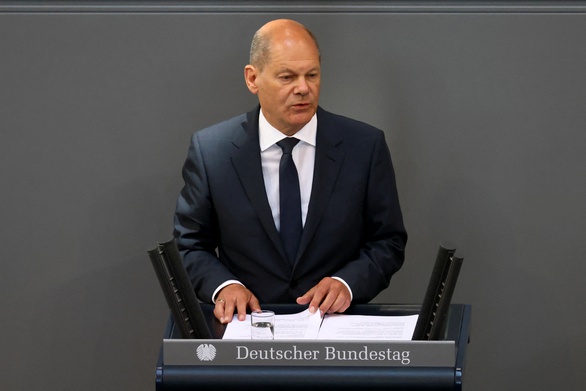 German Chancellor Olaf Scholz – Photo: REUTERS
Addressing the German parliament (Bundestag) on ​​June 22 local time, Chancellor Scholz said a partnership with Russia "is unthinkable in the near future".
Mr Scholz spoke just days after the "controversial" statement by one of his closest advisers, Jens Plötner. In particular, Plötner suggested that the media should focus more on Germany's future relationship with Russia, rather than supplying Ukraine with heavy weapons.
According to the newspaper Financial TimesGerman Chancellor Scholz did not comment on Mr. Plötner's remarks, but he denied the prospect of a return to the relationship Germany had with Russia, before President Vladimir Putin launched a special military operation in Ukraine. at the end of February.
However, Prime Minister Scholz also said that the North Atlantic Treaty Organization (NATO) should not abolish the Founding Act on relations, cooperation and security between NATO and Russia. The purpose of this 1997 law is to regulate the relationship between the two parties.
Mr. Scholz said that the repeal of this law only benefits Putin, and that the Russian president has violated the principles of the law.
A series of summits are coming up in Europe. Accordingly, THEYThe European Union (EU) summit will take place this week in Brussels (Belgium), the G7 Summit is set to kick off at the weekend in Bavaria, and the NATO Summit will take place in Madrid next week.
In a statement released on the eve of the summits, Scholz called for a new "Marshall plan" for Ukraine to help the country rebuild after the war.
The German chancellor said the images he witnessed during his visit to Kiev in early June reminded him of images of German cities destroyed during World War II.