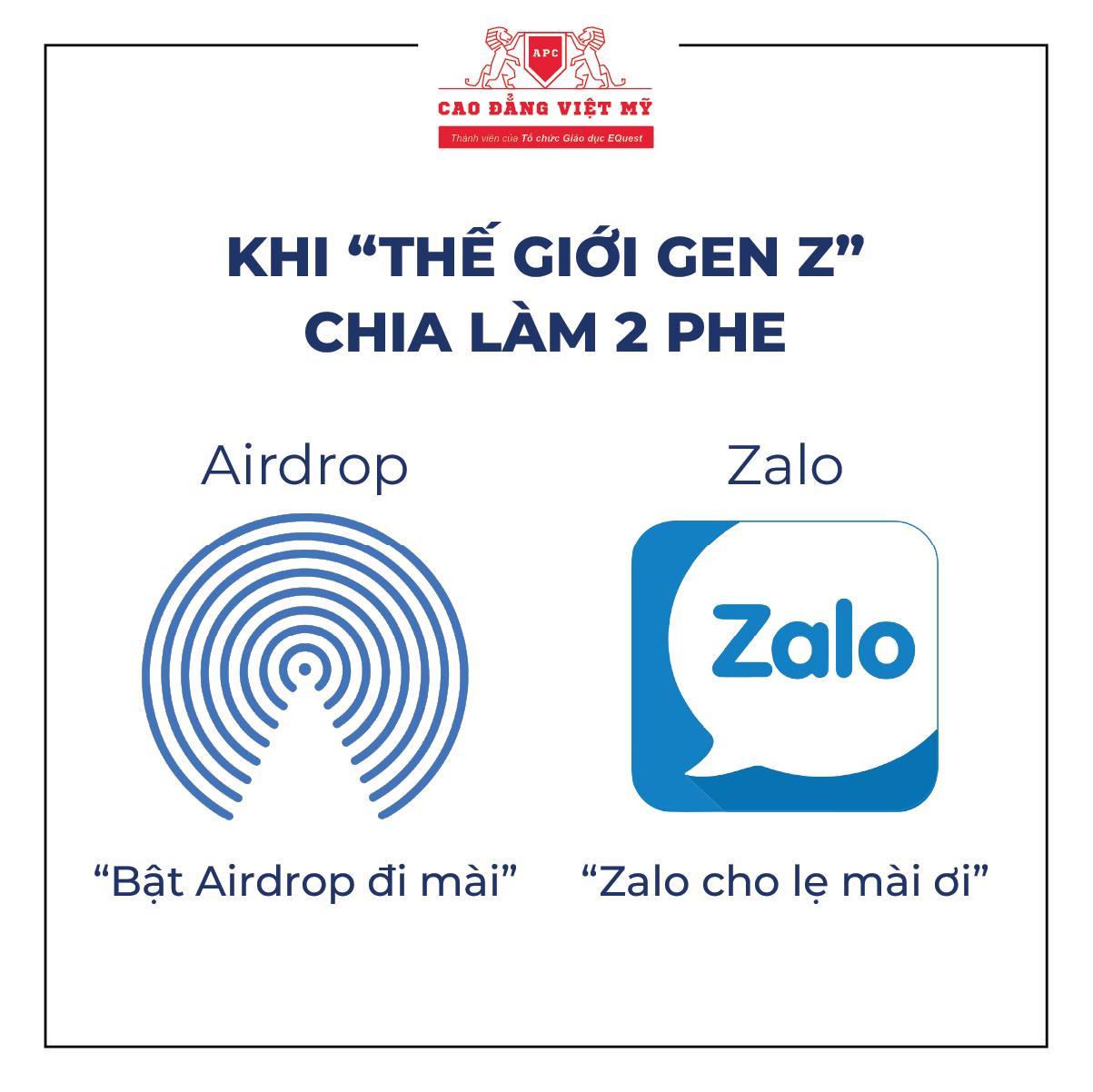 During a group outing, the group will always take 7,749 photos, from individual photos to group photos, from retro to rock style, from serious to entertaining. Right after that: "Turn on Airdrop guys, hurry up" and there is always an immutable curse that will appear "Hey, I'm Android, Zalo please!"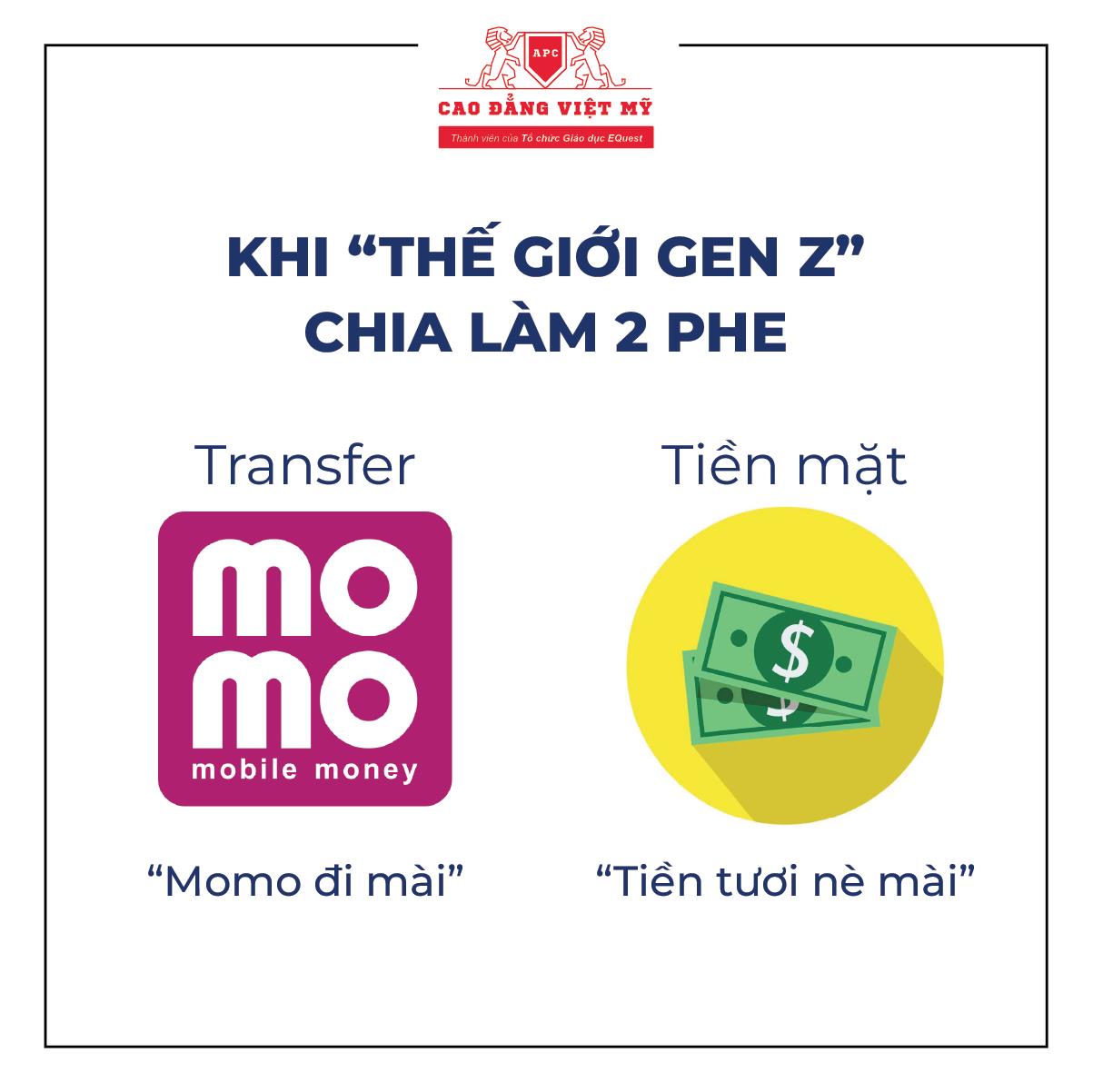 On hot summer afternoons, after opening an "order" of all kinds of full topping milk tea, there will always be a "Momo!" and… "36 thousand of your cash". Life is more convenient with e-wallet payment applications, but in the group there is always someone who will "store" cash in case the whole group goes out to eat but the restaurant does not have an e-wallet.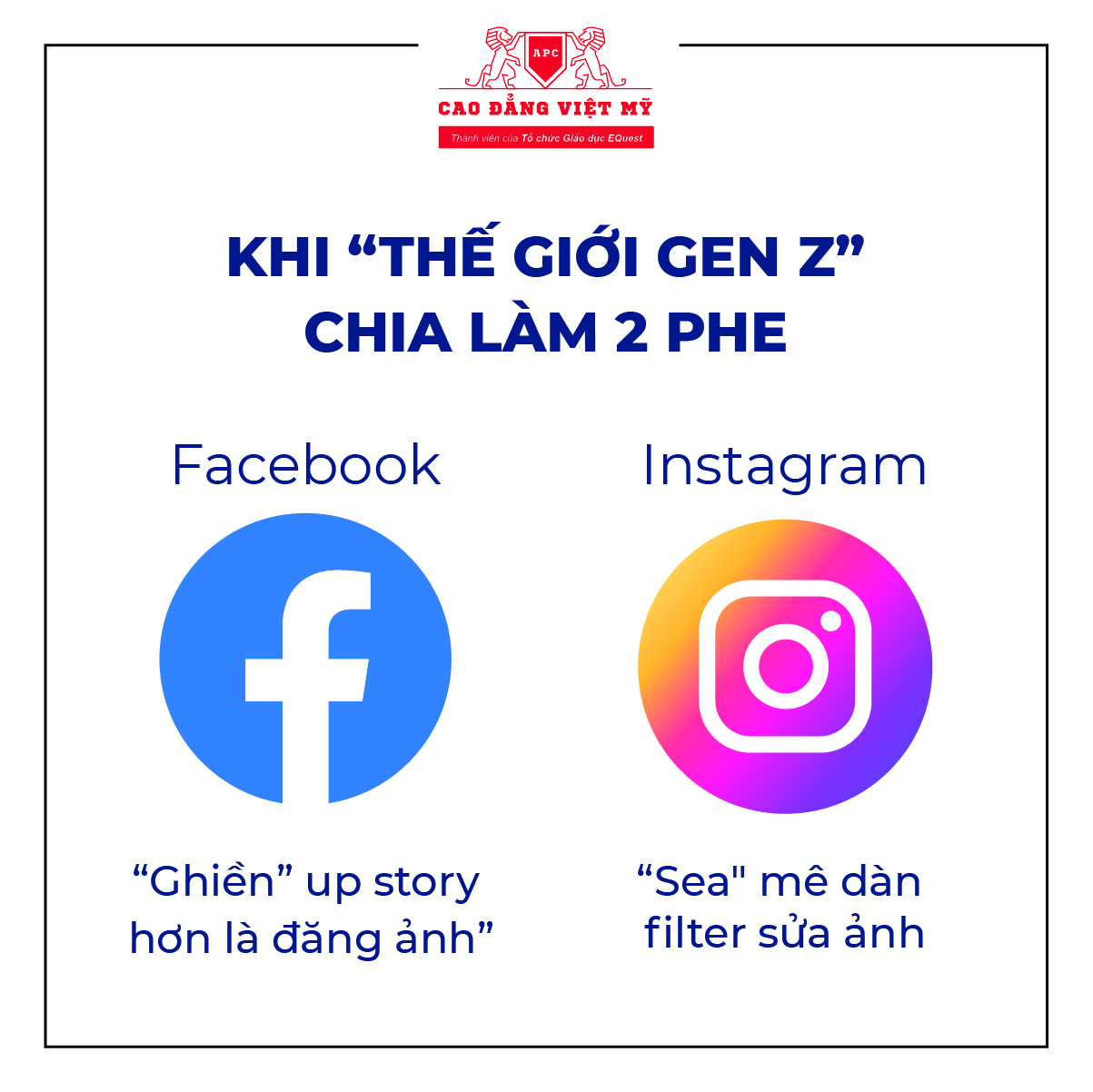 After each outing, group members will "terrorize" social networks on 2 "forums" Facebook and Instagram. Unlike Millennials, Gen Z is more addicted to uploading stories than posting photos. You can see Gen Z upload hundreds of stories a day just to talk about going out and absolutely not a single post on the personal page. The opposite group is active on Instagram with tons of "cheating" photo editing filters.
Every dinner, Gen Z will be divided into 2 factions, the Youtube side with a series of Mukbang videos for entertainment, the other side will surf Tiktok every 30 seconds and so on until going to bed. Looking at my friend, coming to class early, I can guess that the night before he surfed Tiktok for 179 minutes, and 1 minute… the phone ran out of battery, so he went to bed early.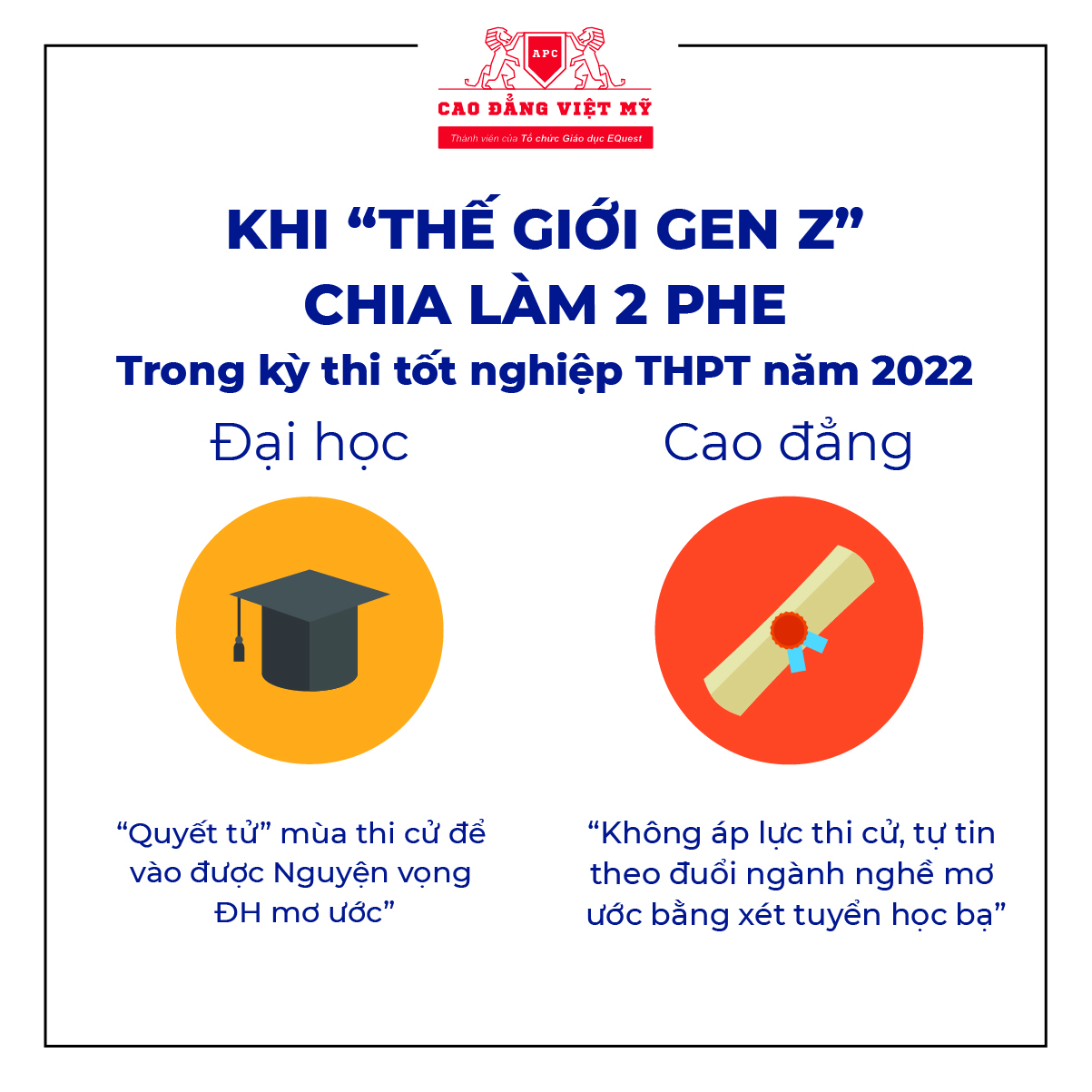 In the center of the selections, 2k4 students have just known their test scores on 24/7. The two factions College & University still have their own opinions on the way to conquer their dreams. If it were you, which path would you choose?
There are many conflicting opinions surrounding the choice of school after each high school graduation exam. However, no matter which direction you choose, you can still conquer your dreams if you don't stop trying and making efforts. According to statistics of the Ministry of Labour, Invalids and Social Affairs in 2020, the rate of graduates of secondary schools and colleges having jobs right after graduation is up to 80%. This is a proof that businesses no longer focus on qualifications but focus on the ability and ability to "act" of each employee when starting work at the company. (Source: Tuoi Tre Newspaper, Admission Handbook 2022).
So, if you choose College, just be confident and try, and at the same time don't forget to choose for yourself a good training school, with many open opportunities to have a solid launch pad, step by step towards success. .
With more than 15 years in the field of vocational training, Viet My College specially designed the curriculum with up to 70% practice time in order to shorten the gap between theory and practice. More specifically, with the training period of only 2 years and 4 months, you can save a lot of time to study and quickly grasp job opportunities in the context of a competitive labor market.
More specifically, the school is also one of the few schools with specialized English training. In each semester there is English instruction with the necessary content for your chosen field of study. At the same time, the teachers will also guide students to self-study international documents, creating conditions for them to participate in projects entirely in English to catch career opportunities at corporations. multinational.
In addition, students are also created all conditions to contact directly with businesses early. Thereby, you have more time to equip yourself with the necessary knowledge and skills to orient your future work while still in school.
If you want to study further in your favorite field, after graduation, students also have the opportunity to connect to the University with special support from Vietnam American College. So, no matter what decision you 2k4 make, I wish you success on your new journey!
Viet My College is still continuously enrolling full-time students with hot majors such as: Administration, Medicine, Foreign Languages, Design, IT,… For more information, see at tuyensinh2022.caodangvietmy.edu.vn
https://kenh14.vn/bat-mach-gen-z-co-gen-thich-dai-hoc-cung-co-gen-thich-hoc-cao-dang-som-di-lam-20220805231756528.chn