The semi-final match of the AFC Cup 2022 in West Asia between Al Arabi (Kuwait) and Al Seeb (Oman) was tense from the very beginning. After 90 minutes with a 0-0 draw, the match at Al Kuwait Sports had to enter 2 extra periods.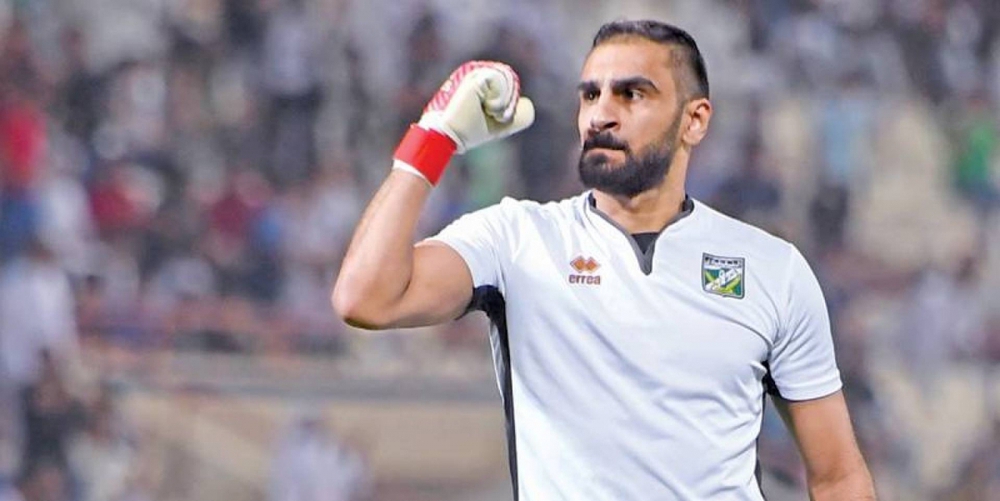 Sulaiman Abdulghafoor has a bad behavior. (Photo: Koora)
In extra time, Al Seeb was the team that took advantage of the better opportunity and got a 2-1 win. Al Seeb became the first Omani club to reach the final of the AFC Cup in West Asia.
Excited after the victory, some Al Seeb players such as Ajibola or Dauda had provoked the home team's goalkeeper Sulaiman Abdulghafoor.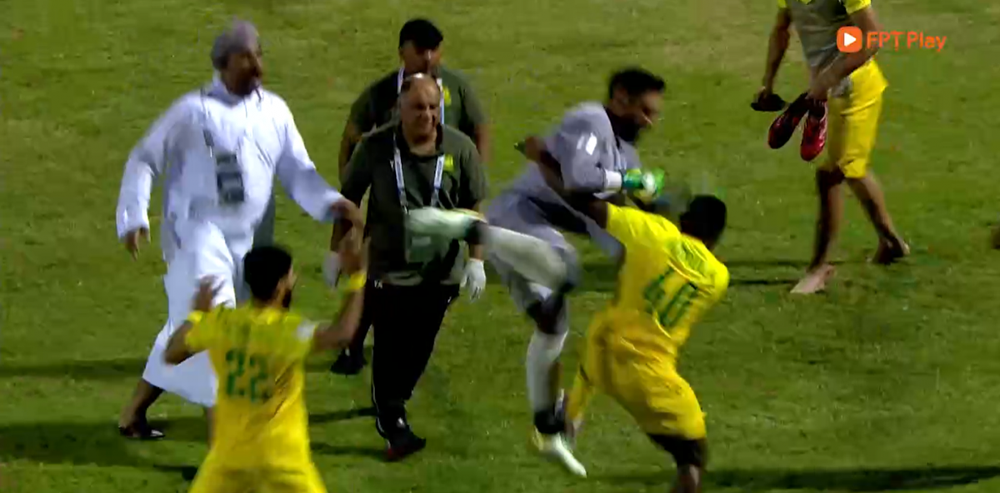 The moment goalkeeper Sulaiman Abdulghafoor kicked the opponent. (Photo: FPT Play)
Unable to control himself, Sulaiman Abdulghafoor rushed to step on two foreign soldiers of Al Seeb. This situation caused the match to end in chaos when the players and the coaching staff of the two teams rushed into a scuffle. It took nearly 10 minutes when security forces intervened, order was restored.
With an away win, Al Seeb will compete in the AFC Cup 2022 final in West Asia against one of two Bahraini clubs – Al Rifa or East Riffa.