U19 Vietnam won 4-0 against U19 Brunei in the match taking place at 5:00 p.m. on July 6 at the AFF U19 Championship. In this match, goalkeeper Tung Han had to receive a red card to leave the field in the 79th minute because the referee determined he caught the ball outside the penalty area. However, after the match, coach Dinh The Nam shared, his students said that they did not make a mistake.
"I respect the referee's decision. I can't see it from afar, but my player said to catch the ball within 1m650. After the ball passed through the groin, the person stood outside but caught the ball in the penalty area." Coach Dinh The Nam said.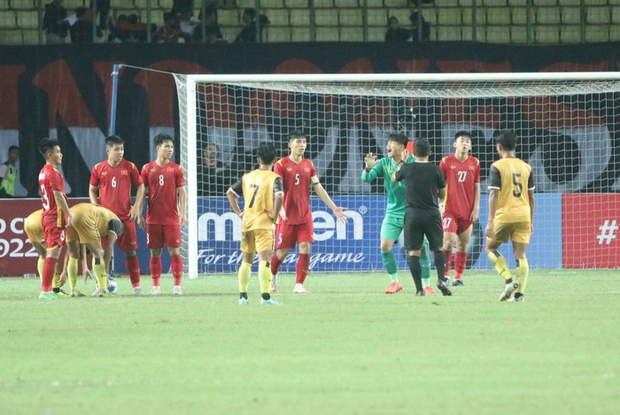 Goalkeeper Tung Han received a red card (Photo: VFF)
With the victory over U19 Brunei, U19 Vietnam had 7 points. Evaluating the performance of the whole team, coach Dinh The Nam said:
"The 4-0 victory over Brunei U19 helps U19 Vietnam complete the goal of 3 points. I highly appreciate the competitive spirit of Brunei U19 when they play very determined."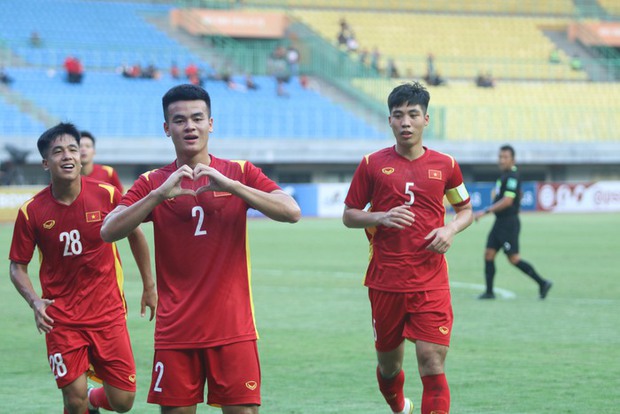 U19 Vietnam won 4-0 (Photo: VFF)
The captain of U19 Vietnam added that U19 Vietnam still has 2 matches against U19 Myanmar and U19 Thailand. Therefore, it is not possible to confirm that his team will be able to win tickets to the semi-finals. The whole team must try and try to save each match.
https://sport5.vn/thu-mon-u19-viet-nam-nhan-the-do-oan-20220706200349416.htm