In Bac Lieu, many people know about the trolley selling grilled beef cakes of Mrs. Nguyen Thi Dan (42 years old; living in Ward 7, Bac Lieu City). If once eating Mrs. Dan's grilled beef cake, you will remember it forever and want to eat it again and again.
Clip: Super delicious grilled beef cake once you eat it, you will be addicted
At the time frame from 6:30 to 11 a.m. daily, on Tran Phu Street (Ward 7, Bac Lieu City), people will encounter Mrs. Dan's cart of grilled beef cakes.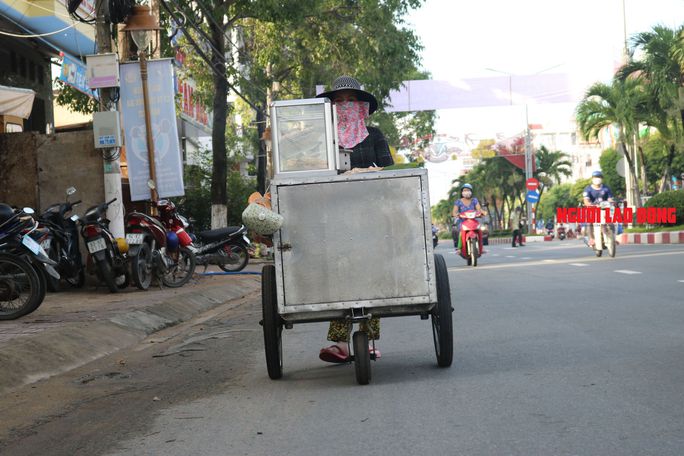 Mrs. Dan with her trolley selling beef pies
In order to have delicious, fragrant, fatty and crispy beef cakes, from the night before, Ms. Dan had to prepare ingredients, such as: filtered rice flour, whole milk powder, sugar, coconut milk… prepared according to a special formula.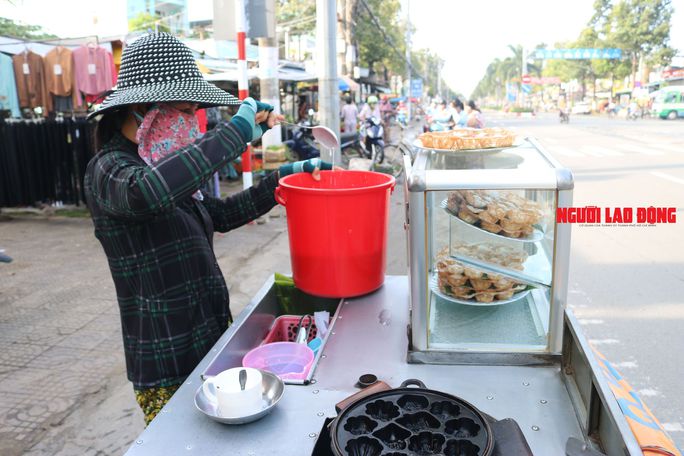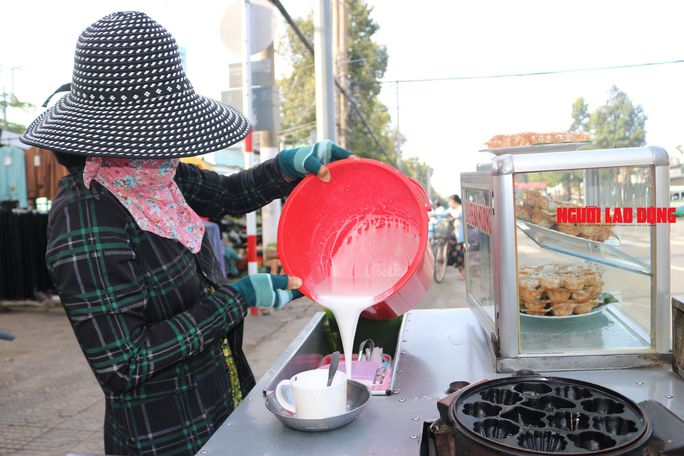 Mrs. Dan is pouring cake batter into a mug to prepare to bake
Then, the ingredients are incubated from about 10 pm the day before until the next morning, they are baked. Dan sells more than 100 grilled beef cakes every day. On holidays and Tet, the number of cakes increases many times.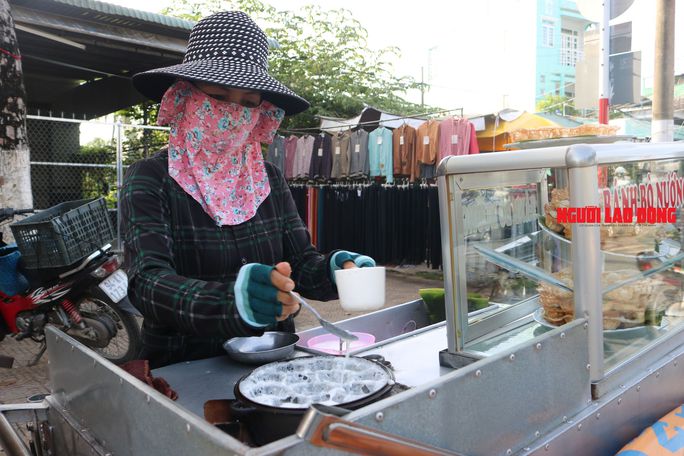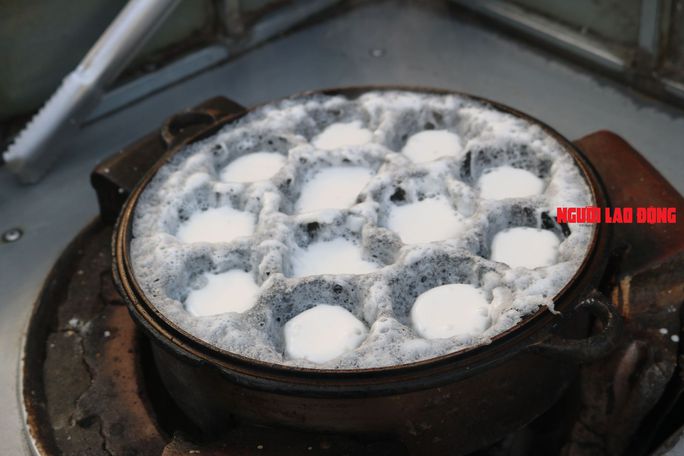 Dan's grilled beef cake is baked in the mold of sponge cake
In order to have a delicious grilled beef cake, Mrs. Dan was handed down the secret of making cakes from her relatives. After a long time of researching and learning, after nearly 5 years, Ms. Dan has succeeded in creating delicious grilled beef cakes that are loved by many people.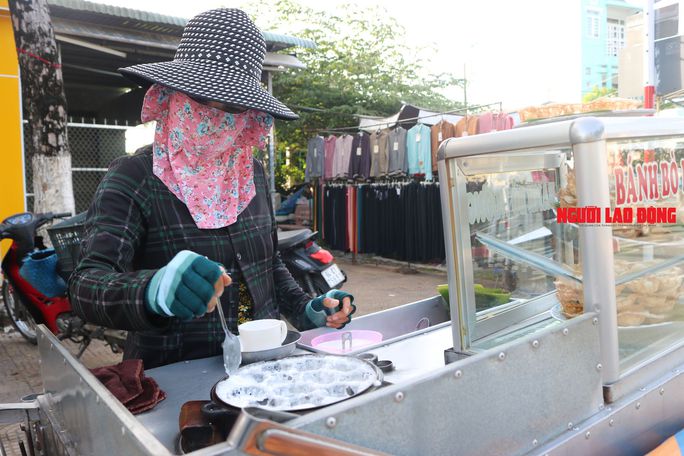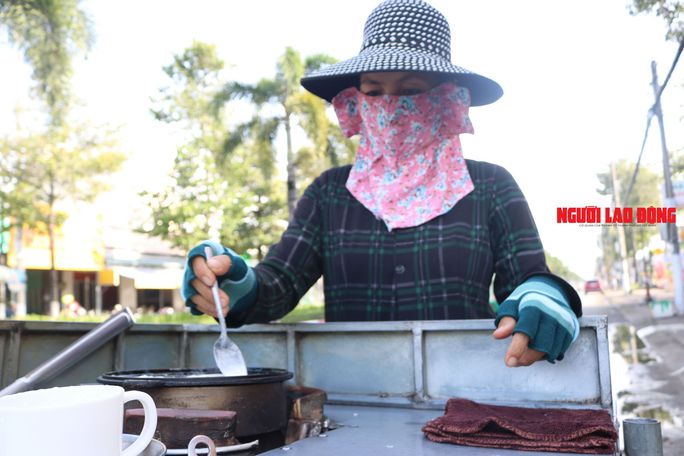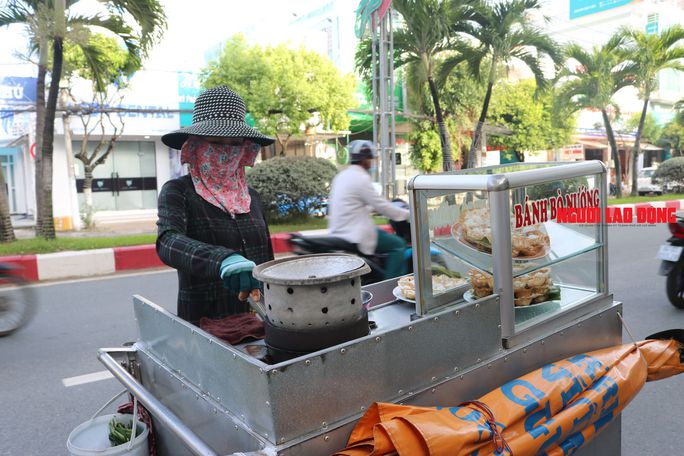 Stir the cake batter until the mold is full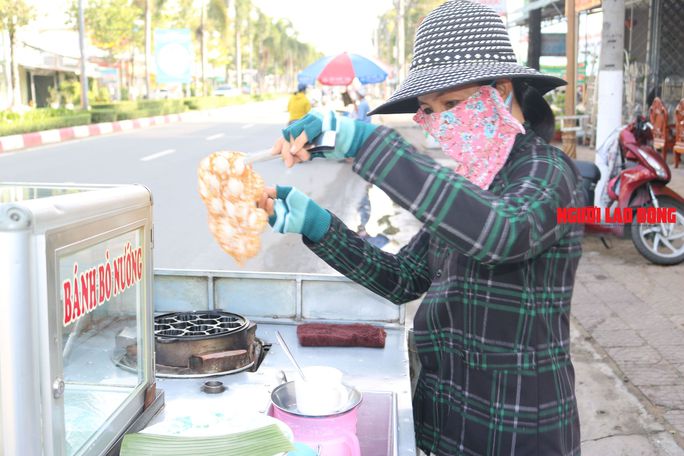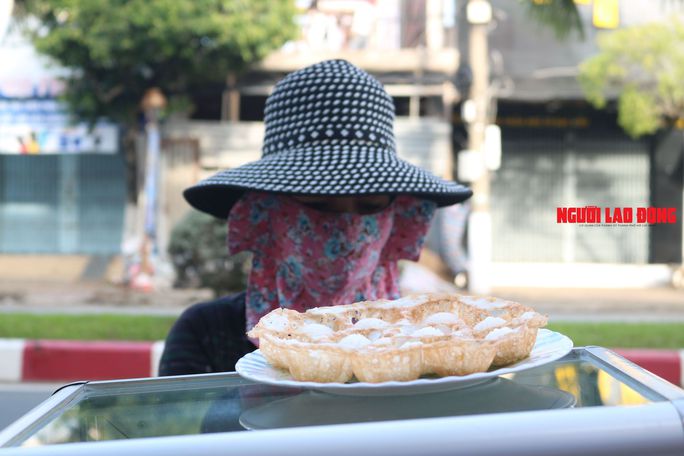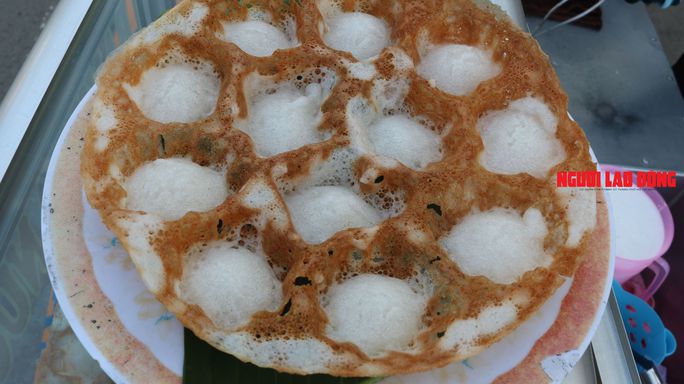 After nearly 10 minutes, the cake is ready
Ms. Le Phuong Quyen (30 years old, living in Ward 2, Bac Lieu City), shared that in Bac Lieu, there are many people selling beef cakes, but Mrs. Dan's grilled beef cakes are baked with sponge cake molds, when cooked, they create shapes. Beautiful enemies, creating an attractive feeling for people to eat.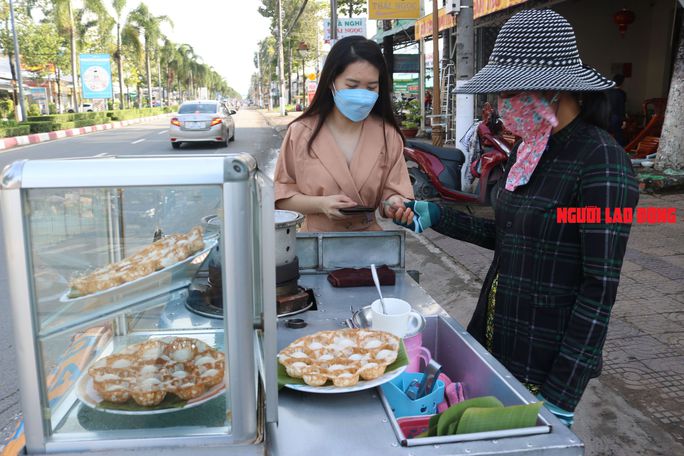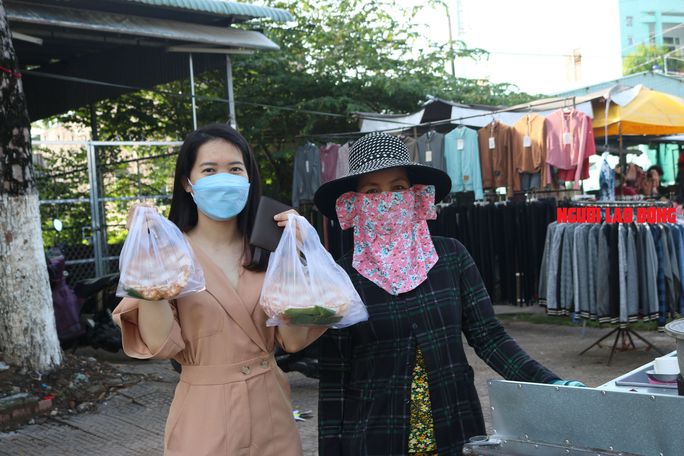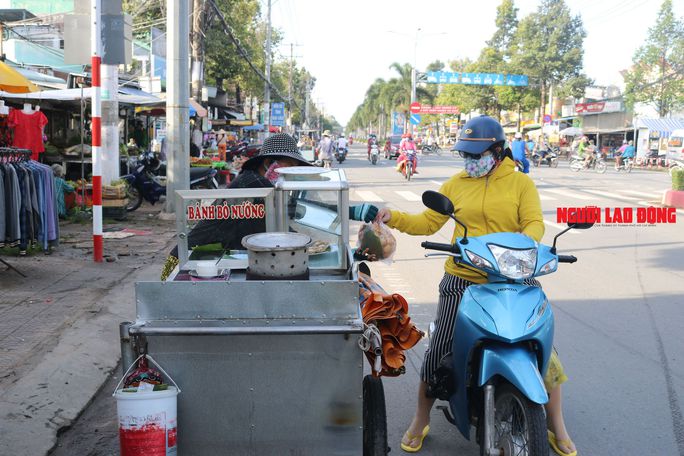 Ms. Phuong Quyen and many people love Mrs. Dan's grilled beef cake
Ms. Dan only sells cakes from Monday to Saturday, each cake costs 10,000 VND, suitable for people's pocket.