Located at 44 Nguyen Binh Khiem (Nha Trang, Khanh Hoa), Lac Canh grilled beef restaurant is one of the oldest restaurants in Nha Trang. The restaurant has been operating for more than 40 years. With a cool, spacious space and constant quality of food over the years, Lac Canh grilled beef is always a prestigious address that tourists when coming to Nha Trang must definitely visit.
The shop is not luxuriously decorated, simply a popular restaurant, at first glance it seems to be no different, but any gourmet knows it.
Lac Canh's menu is diverse and rich, including eel, grilled shrimp with sugar cane, grilled fresh squid and seafood with chicken feet…. and thousands of other delicious dishes are waiting for you. Of course, the most popular dish is definitely grilled beef. This is also the dish that makes the restaurant's brand.
First, the staff will bring to your table a traditional earthen oven burning embers with a grill placed on top. Next is a plate of beef cut into squares that has been marinated with individual spices, a plate of vegetables served with lettuce, tomato, cucumber, thinly sliced ​​onion; and the dipping dish is simply salt and pepper with lemon juice. Just looking at it makes diners salivate.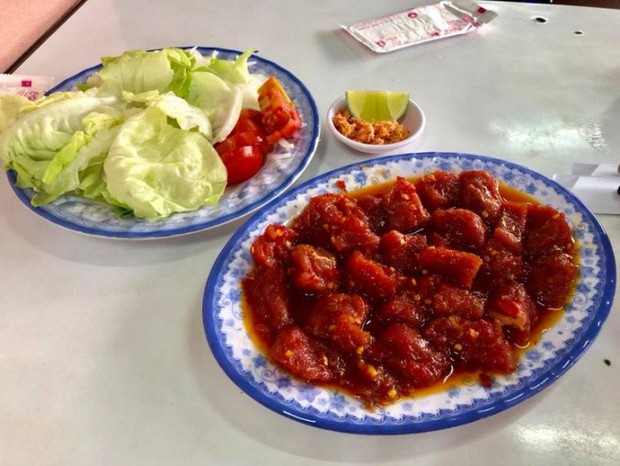 When eating, you put each piece of fresh beef on the charcoal grill. The water from the beef dripped onto the hot coals with a very attractive sizzling sound. Grilled beef until cooked, when eaten, it still has a soft and sweet taste combined with marinated spices, really very attractive. The beef is cut into square pieces, so when you chew it, it feels very good. Roast beef should not be too thoroughly, it will cause the meat to be dry and tough.
The same beef dish, but the owner of this restaurant has found a certain way of marinating spices that when grilled, the meat has an indescribable aroma and delicious fatty taste.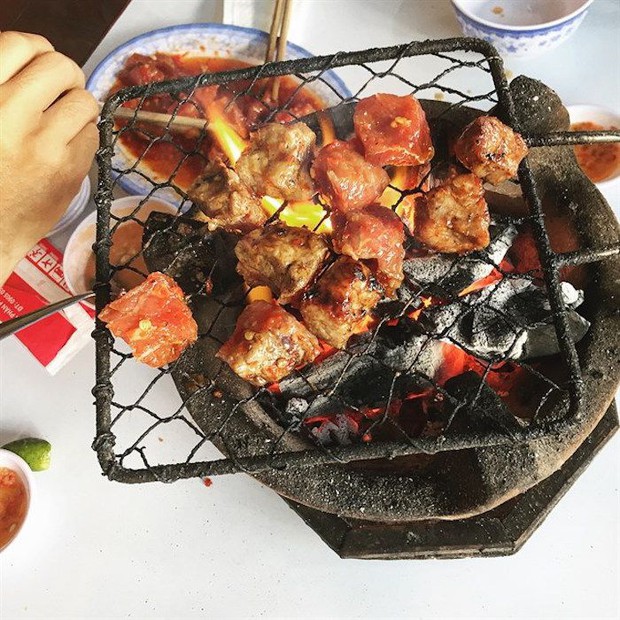 Grilled beef served with a plate of fresh vegetables will neutralize the taste, so you can eat forever without feeling bored. In addition, diners can bake more bread to eat. Grilled beef combined with crispy toast is so wonderful!
In addition to the "legendary" grilled beef dish, gourmets who have been to this oldest restaurant in Nha Trang cannot forget the taste of many other delicacies here.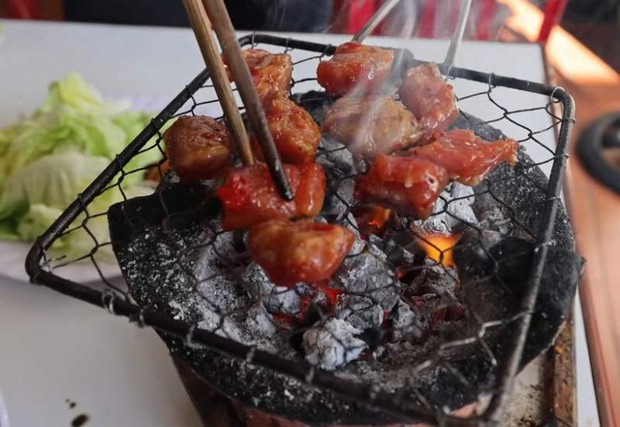 You cannot ignore the delicious dish of eel with greasy eel mixed with vermicelli and black fungus wrapped in fish fat and served with grilled rice paper. Or like the grilled shrimp paste with sugar cane made from whole shrimp and lean meat wrapped in a sugar cane stick, after eating shrimp, diners will always eat sugarcane with a very strange taste. You also remember to order fresh squid grilled on a griddle, delicious as grilled beef, so much so that many foreign diners have to be enthralled.
In addition, Lac Canh also has many other typical delicacies such as hand-held rice, sea cucumber with chicken feet, fish ball with meat, goat bowl buu, rocket shrimp, fried chicken… and many dishes served with white rice.
Prepared by a team of experienced and dedicated chefs, the dishes here are rich and quality at an affordable price, suitable for most local diners as well as tourists.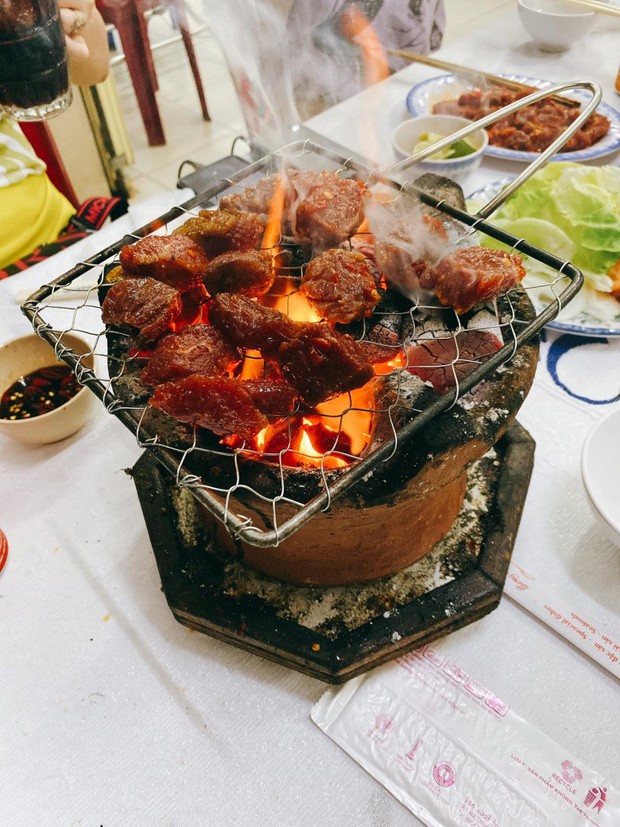 Because the shop is very famous, Chinese, Russian and European tourists also know the language and come, so it is usually very crowded. The only downside of the restaurant is that it is not equipped with an air-conditioning system, so before, it felt quite hot to eat at the restaurant. However, now, the restaurant has invested in a misting fan system that emits steam to create a pleasant and cool atmosphere to help diners feel more comfortable when enjoying the food.
The price at the restaurant is also quite affordable, grilled beef costs from 85,000 to 140,000 VND/serving. Other dishes are also very affordable, so you can rest assured to eat and drink at the restaurant.